You want portable projector, this is the best and only tablet!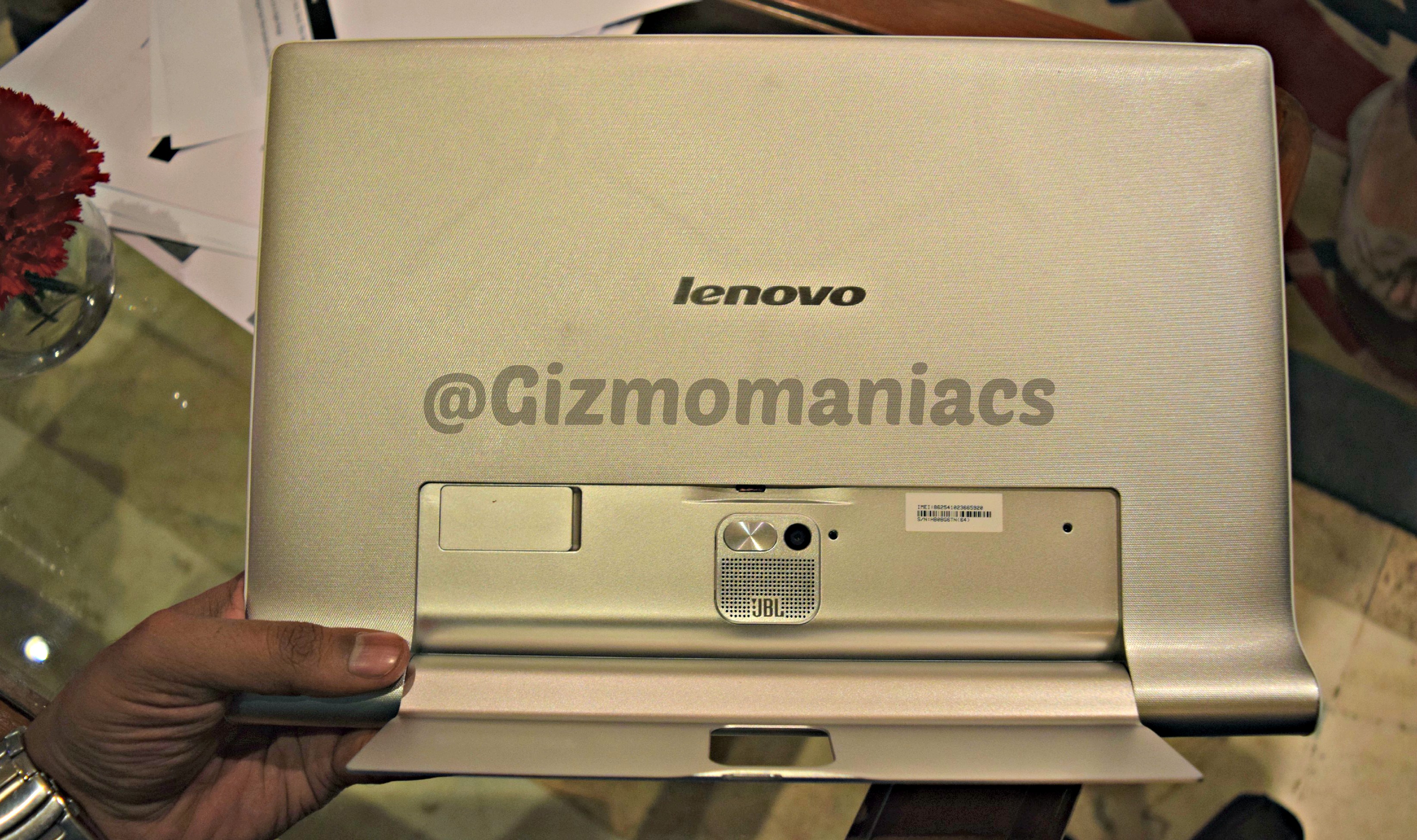 Lenovo lunches its new tablet Lenovo Yoga Tablet 2 Pro Extending its Yoga series with new features and quality. It comes with additional features like Mobile Projector, Ultrasound woofer and Fully Aluminium Body. Let's check if it's really worthy to call an Excellent Tablet with a price label of 49,490 INR?
Build and Design:
It is similar as the old Lenovo's tablet with same metal body with curvy edges. It has the study and good built body. The front panel has 13.3-inch display with front facing camera at the top. The rear panel has Lenovo written at the middle, Kick-stand pop out at the bottom with rear camera and JBL woofer. The power button is on the left edge on the top rounded spine. The micro-USB port and 3.5mm audio jack is next to the power button.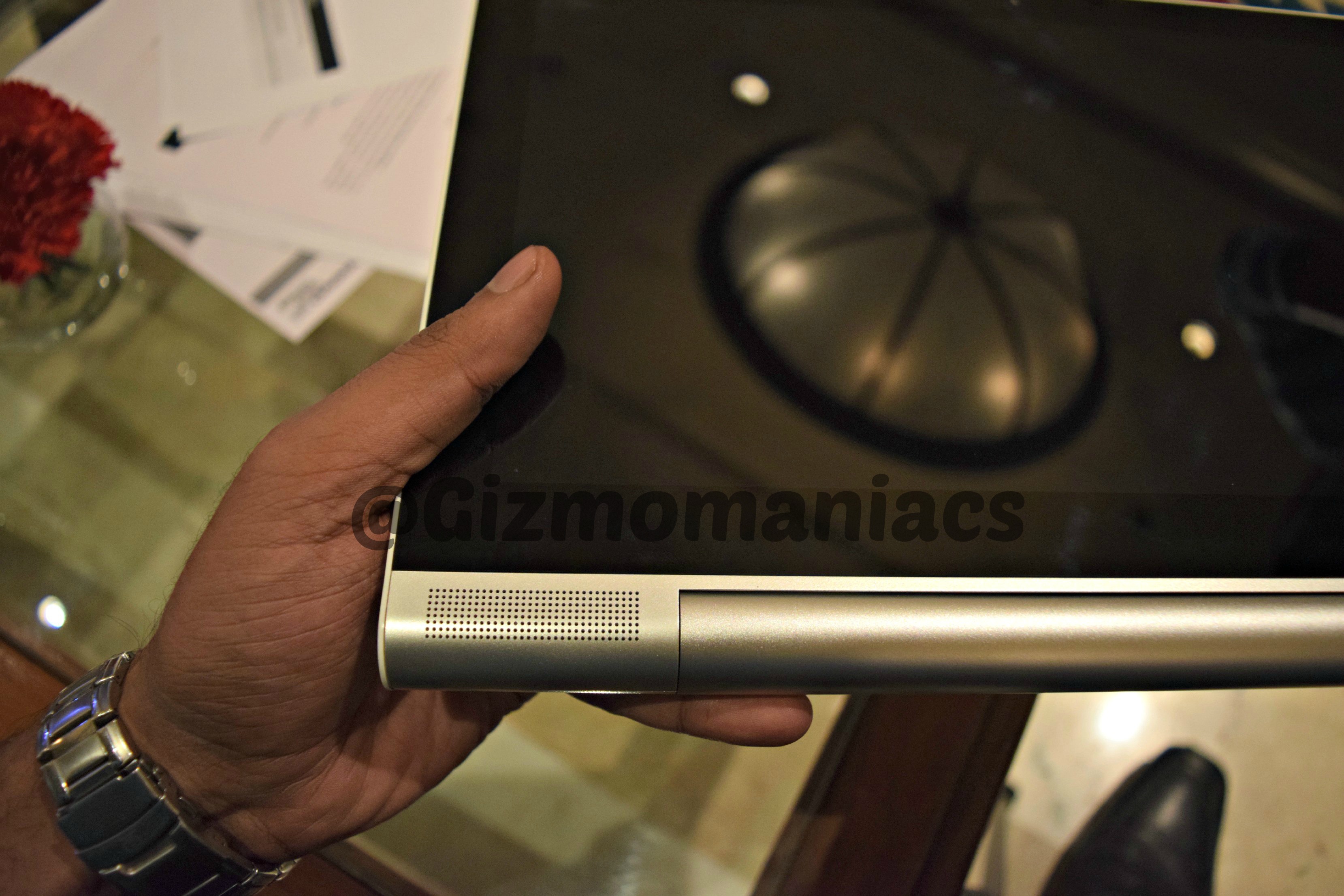 The tablet is too bulky to hold, so it's hard to use it while holding in hands. Otherwise the build quality is impressive and the metal body makes it more durable.
Display:
The Lenovo Yoga Tablet 2 Pro comes with amazing 13.3-inch IPS display with 2560×1440 pixel resolution. The display performance is impressive and all the colour and contrast is well satisfying.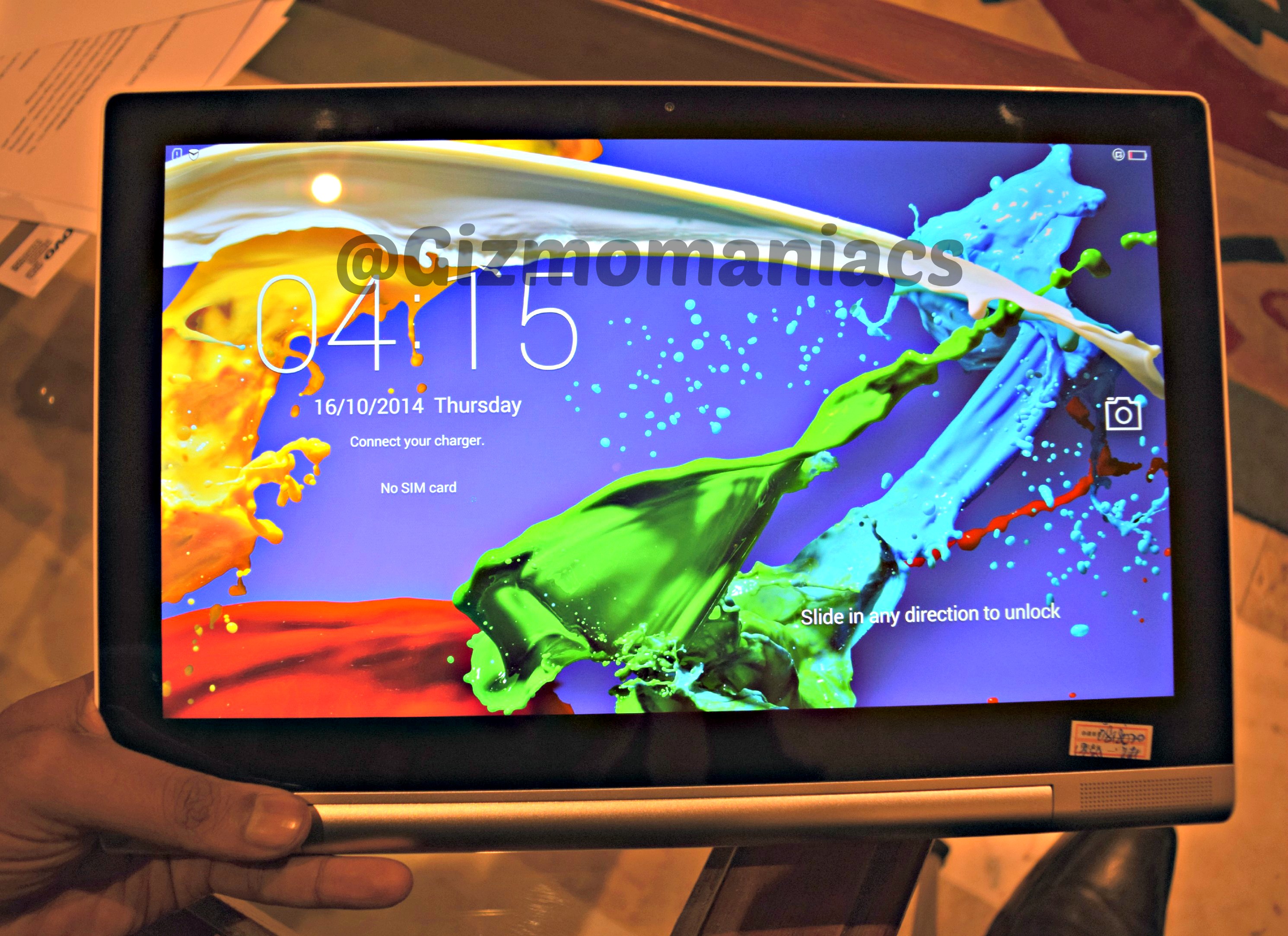 Hardware and Software:
The tablet comes with 1.86GHz quad-core Intel Atom Z3745 processor with Intel HD Graphics. It has 2GB of RAM and 32GB of Internal Storage. Also the memory can be expandable via microSD card up to 64GB.
It runs on Android 4.4.2 KitKat with Lenovo UI on the top of it. The UI is responsive and good to use. It comes with lots of google preloaded apps as well as lots of bloatware of its own. This may be liked by new Android user but it's not good for the Android users.
The Tablet comes with built-I projector that gives actually a pro title to the tablet. It can be customizable with simple settings and is easy and handy to use. The projector is not of very high quality but satisfactory to use for a single room.
It has mixed JBL and Dolby components and software for a better sound quality and that actually well. Also it comes with connectivity options like Wi-Fi, Bluetooth 4.0 and A-GPS.
Camera:
The rear facing camera is of 8MP with manual focus. The quality of camera is acceptable but not so impressive. It comes with various optimization options to make a photo better. The image captured was good but lacks clarity and quality.
The front camera is of 1.6MP and is limited up to video calls only. The quality is descent and works well for the calls.
Performance:
The performance of the tablet is good and we didn't find any problem in it. The touch response is good and didn't show any type of lag.
Games like Asphalt 8 and Modern Combat 5 runs smoothly on the device. However it feels uncomfortable to play while holding it hands. So it's better to use it in tilt or stand mode.
It comes with a battery of 9600mAh but didn't last for half a day. With the 13.3-inch screen and projector, the both consume lot of battery so it's not so impressive. However you can run a single movie in projector with a full charge.
Gizmo Verdict:
The Lenovo Yoga Tablet 2 Pro is good to use with all the given specifications and additional features like JBL Sound and Projector. It loads a pro tag to the tablet but the price 49,490 INR is a bit too high cost to pay for just these. It is a good option to but you can find a better projector in the market.