Complete audio system for music lovers by LG!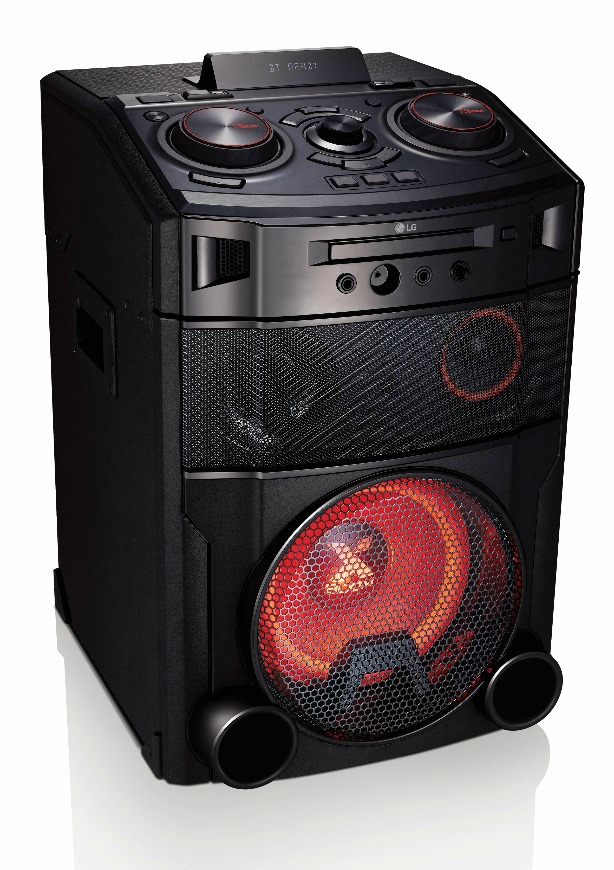 LG launched Portable X Boom Thunder  speakers for gamers, party host, and music lovers. It gives you impressive sound. The speakers come with amazing features like powerful playback, FM radio playback, vocal fader, wireless audio streaming via Bluetooth, auto DJ, sound sync and child safe mode.
Features of X Boom Thunder
Powerful playback – It supports multiple formats including DVDs, CDs, Xvids, MP3, and WMA
Multi Connectivity –Multi connectivity with any music device whether it's your laptop, smartphone or your tablet. It supports the standard 3.5mm mini-jack, RCA JACK, Mic, HDMI, and USB
Vocal Fader – Karaoke option is also available. It lets you to play Voice across formats – MP3, WMA, CD, etc.
FM Playback –Play FM and can save up tp 50 radio stations
Wireless audio streaming via Bluetooth 
Auto DJ –Create seamless party playlists with LGs Auto DJ mode. It blends each song into the next seamlessly
Sound Sync –This feature allows you to link your LG audio system with your LG TV wirelessly via Bluetooth
Child Safe Mode –This function helps prevent Sound Shocks in case the unit is turned on with the volume set at a high level. In CHILDSAFE mode, the volume increases gradually. CHILD SAFE mode can be easily turned on by pressing and holding ENTER / SET on the unit when the volume of the unit is "MIN"
Pricing and availability
The LG "X BOOM THUNDER" portable Bluetooth speaker model-OM7550D is priced at Rs 30,990 in India and is available at select LG Brand Shops.