"A portable, compact and ergonomically designed Bluetooth speaker which gives an ultimate sound experience"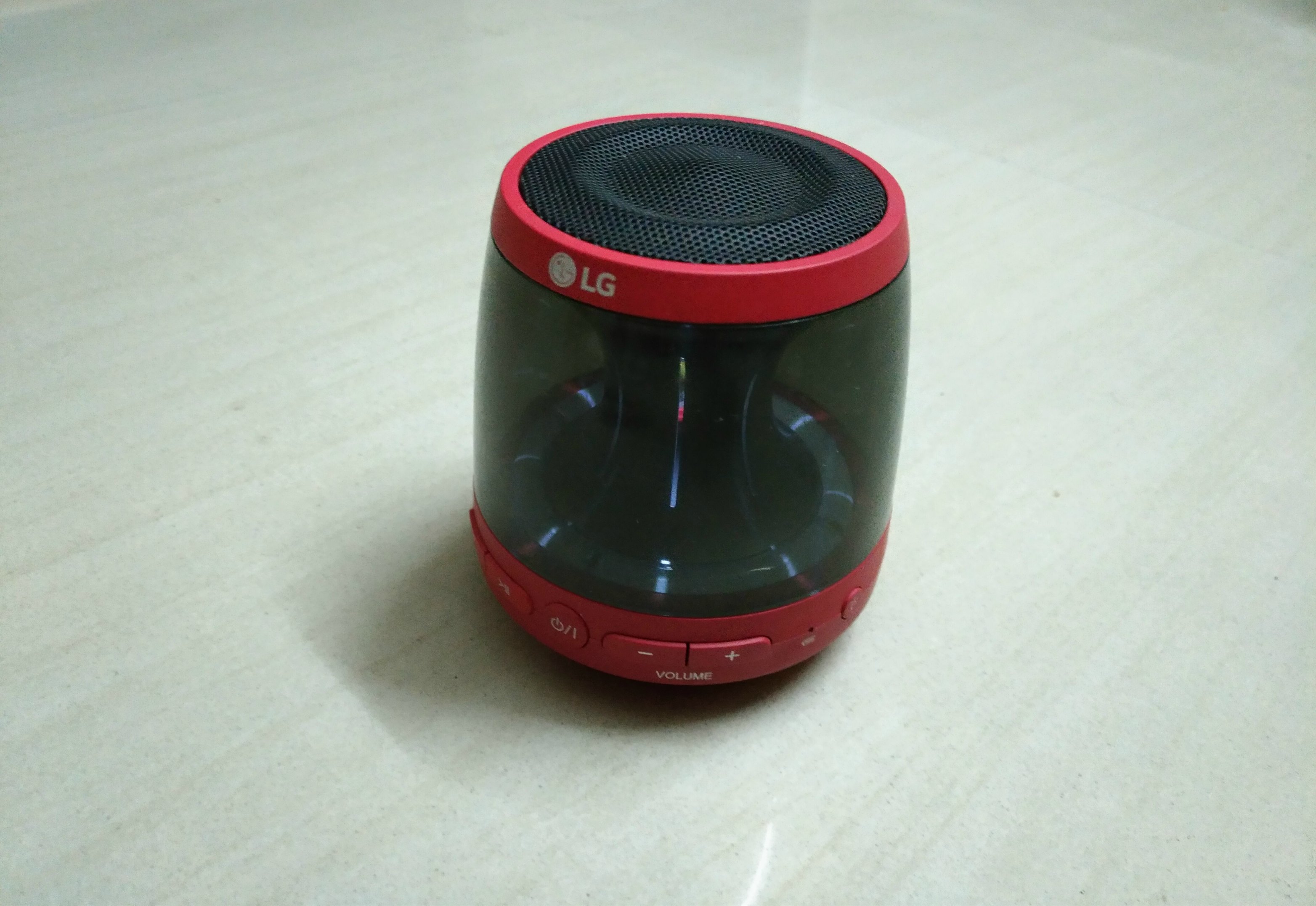 Hassle free music and a good sound quality is what most of the music enthusiasts aspire for. LG's PH1 portable bluetooth speaker gives you a hassle free experience of groovy music with a nice audio surround. Very easy to carry and with a compact design, these speakers are designed to deliver quality sound. The speakers are designed erognomically and are available at reasonable price. They are available in three colors: Black, Lime and Red.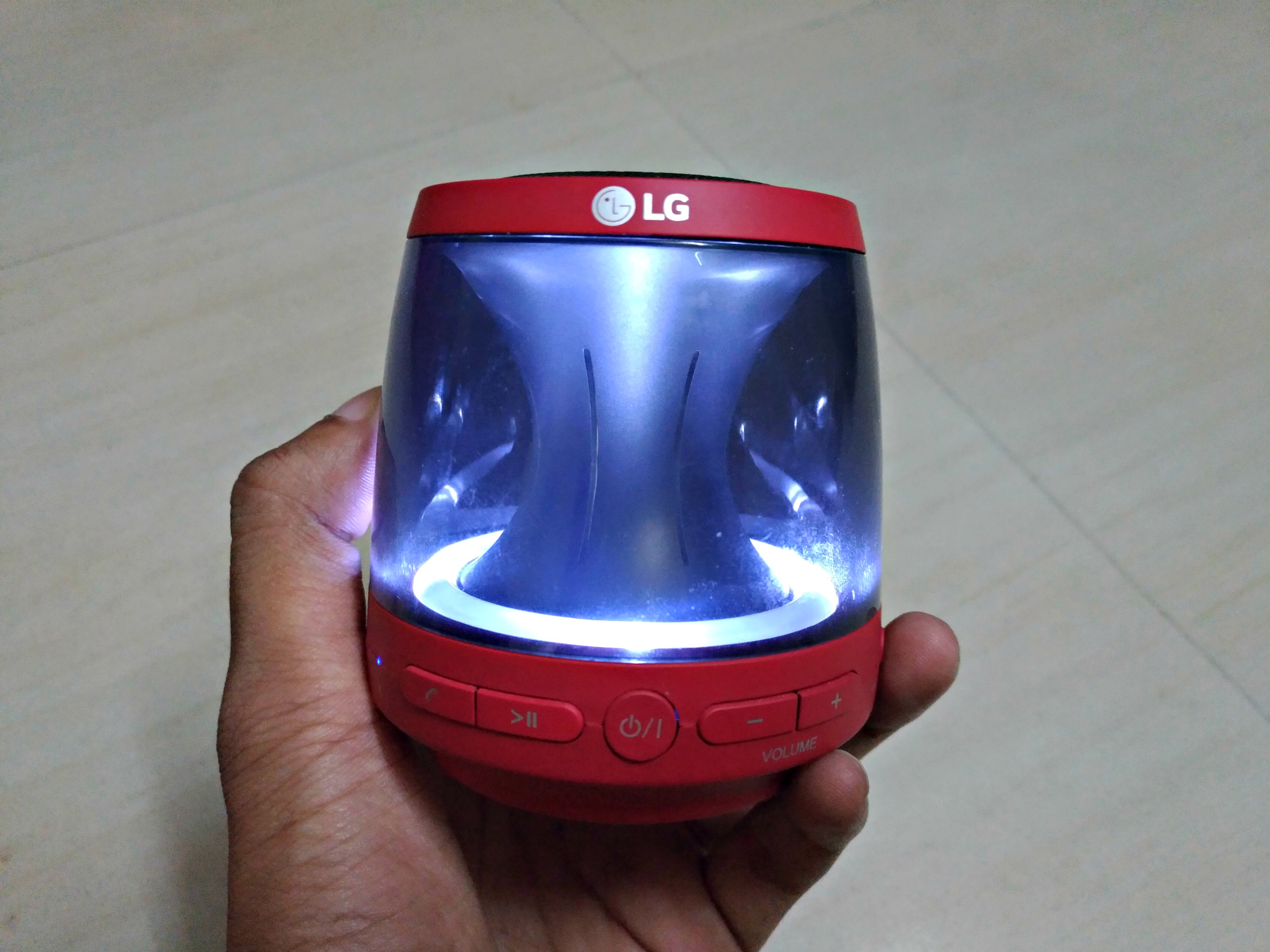 The speakers are compact and serve their purpose well. The speakers have a sound quality way better than the phone speakers. They have a cool design and come with mood lightening effect. A perfect combination of soulful music tracks and the lighting effect of the bluetooth speaker would give you no less than soothing and beautiful memorable evenings.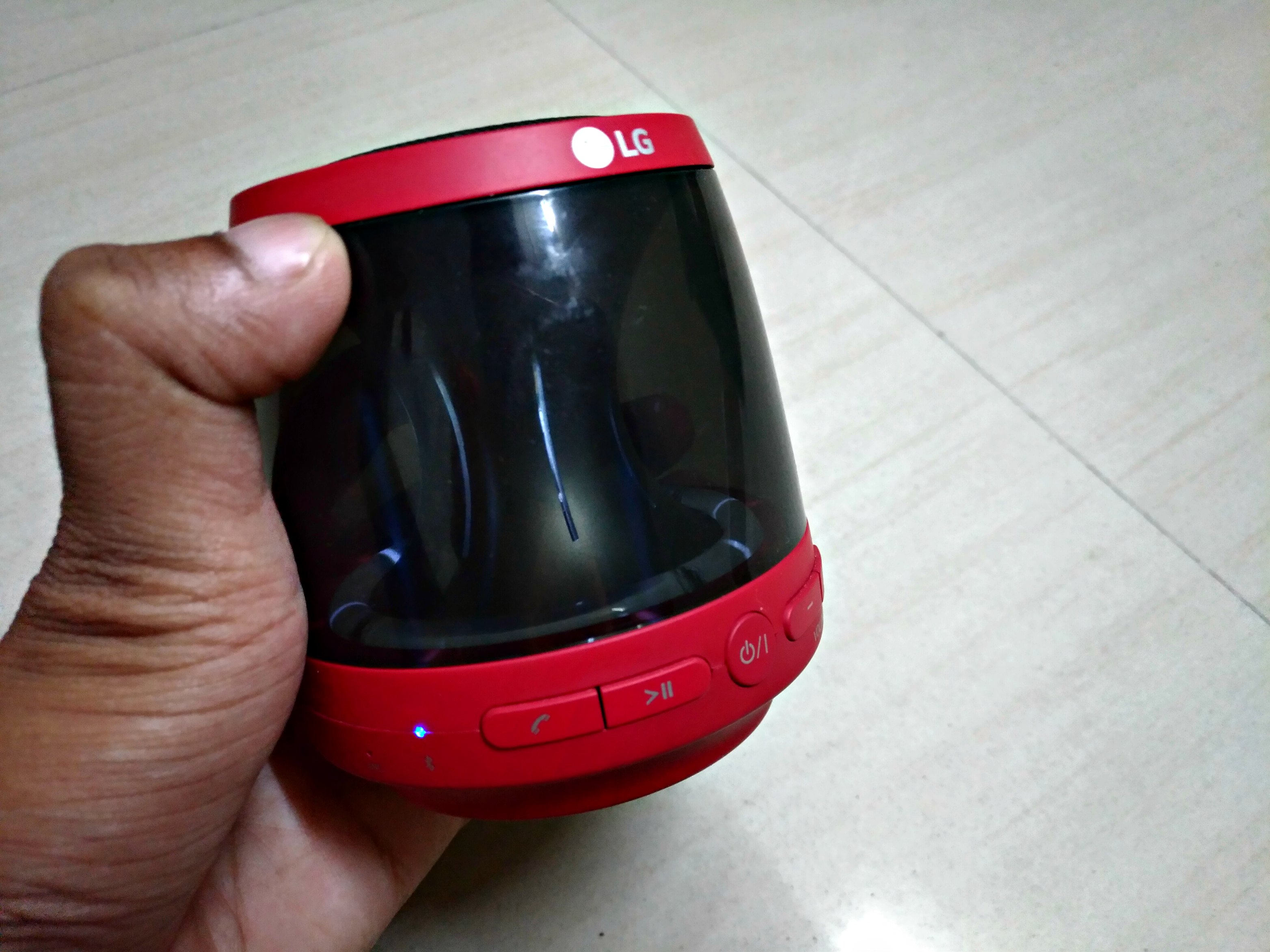 The battery takes 2-3 hours to get charged and has a five hour playback time. It can be easily connected to your smartphone using bluetooth connectivity. It also comes with a 3.5mm jack with a micro USB port for charging. Another remarkable feature of LG PH1 is it allows you to take calls using the bluetooth speaker itself. The bluetooth speakers also have a battery saver mode: If the unit is in Bluetooth mode without music playback for 20 minutes or if it is in portable input mode without button operation for 6 hours, this unit gets turned off automatically.
Price : Rs. 4490
Special features:
Sound Experience: nice 360 degree audio surround.
Mood Lightening: Three different mood lightening mode, you caan adjust the mood LED as per your requirement.
Design: very easy to carry and ergonomically designed.
Connectivity: You can connect the PH1 speaker with your PC, tablet, phone and MP3 player via Bluetooth or via a portable in 3.5mm jack
Speaker Phone: you can receive calls using the bluetooth speaker.
Battery Saver mode: when not in use the device turns off thus savin the battery life.
Specifications:
Power Supply: 5V- 1.8A (AC)
Built in rechargeable battery
Net Weight: Approx : 0.19kg
External connector: 5mm mini jack Micro USB port for charging battery
Connectivity: bluetooth
Speaker: Type: built-in
Battery: 700 mAh
Operating time is 5 hours approx.