This is pure style!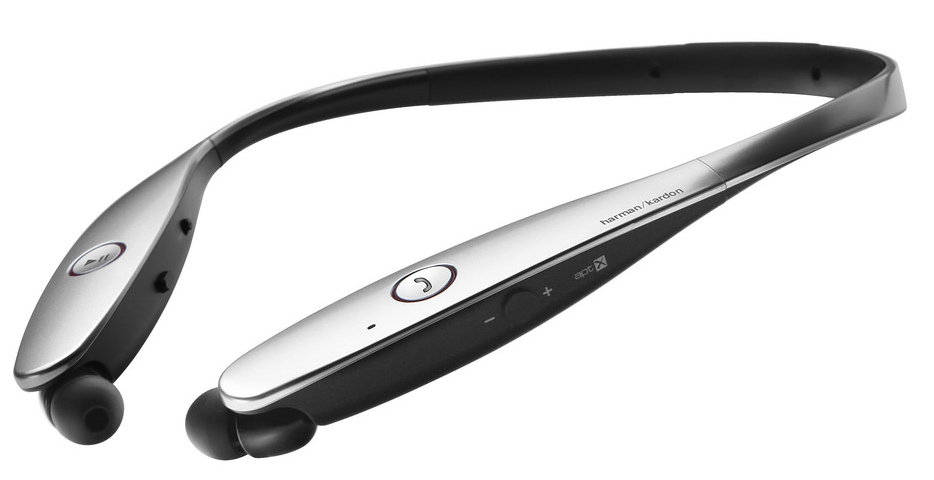 In the recent course of events, LG announced their all new device for music enthusiasts, the 'LG Tone Infinim'. This amazing wearable device has been designed for refreshing sound experience along with comfort. The premium sound quality is powered by Harman-Kardon and Innovative UX Features for convenient usability. This technologically advanced pair of Bluetooth headset can be coupled with LG's exclusive smartphones to experience an altogether exceptional soundscape.
An ergonomic curved design along with the retractable wire management technology, gives an ultimate comfortable experience to the users. The signature style of Harman-Kardon of premium audio experience is coupled with Lossless and CD-quality sound generated by aptX codec that is real and high performance sound beyond wireless. Its Easy Control Feature includes intuitive control with Jog switch, for easy control of music with one fluid motion. LG Tone Infinim's Innovative UX comes with various convenient functions such as current time alert, SMS/SNS Replay, Speed Dial, Direct Dial, Favorite Call and Advanced Vibration Alert. The Name Alert, Answer Me+, and Battery Indicator functions come exclusively for G3.
There are various functions for the ease of users like they can check the battery status of the device from the smartphone itself. It can read out loud the SMS messages. The users can also customize the Infinim to call up to 5 previously saved contacts directly without taking their smartphone out. The vibration on the Infinim can also be customized to record a fixed pattern for messages or notifications. With the metallic silver and gold color applied, the device looks premium and classy. The exclusive design of retractable wire offers great user comfort and management of the headset.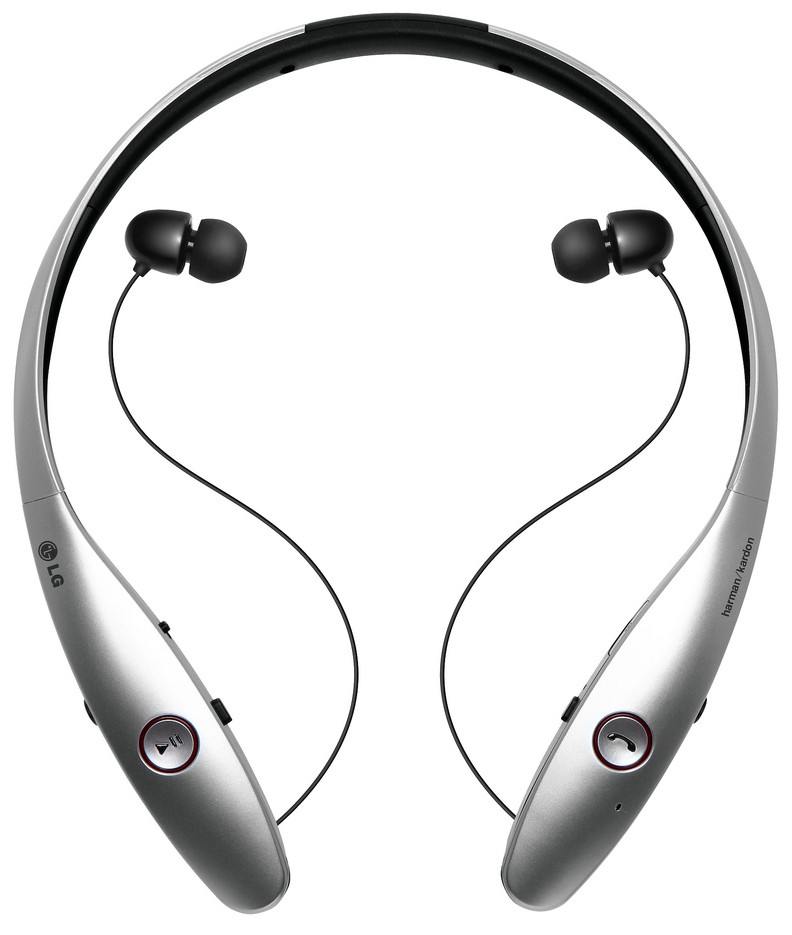 Commenting on the launch Amit Gujral, Marketing Head, LG Mobiles, said
[notification type="notification_info" ]LG has finally introduced a unique sound experience to go with its premium smartphones, the untangled and unbelievable sound producing wireless headset, the LG Tone Infinim. This pair of headphones is a premium product that will sustain LG's leading position in the market and consolidate its product leadership through differentiated design, sound quality, and usability. Post the global success of the Around-the-Neck wearing style bluetooth stereo headset, Tone+; the Tone Ultra, Tone Pro and now the new Tone Infinim have reinforced product competitiveness through ergonomic 3D NeckBehind™ design, improved sound performance in collaboration with world-class audio companies (JBL, Harman-Kardon) and upgraded user convenience.[/notification]
The key specs of the device are as follows
Dimension: 155mm (W) x 178mm (L) x 15mm (H)
Weight: 54g
Bluetooth Version: 3.0
Charging Type: Micro USB 5 pin
Charging Time: Less than 2 hours
Battery: 3.7V / 220mAh Li-Polymer
Standby Time: up to 550 hours
Play Time: up to 14 hours
Talk Time: up to 17 hours
Button: Power (On/Off), Wire Retraction
Left: Call, Vol +/- (Jog Switch)
Right: Play/Pause, FF/REW (Jog Switch)
The LG Tone Infinim is priced at INR 10990. It will be soon available across the ecommerce websites and leading retailers.