Smartwatches are new gagdets coming to India!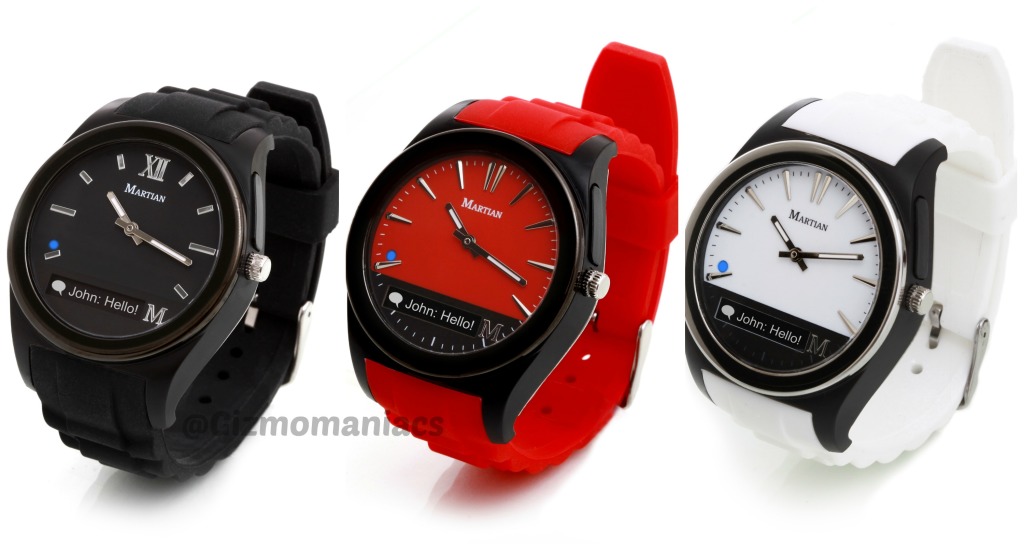 Martian Watches, a USA-based developer of fashionable smartwatches launched a new smartwatch in India, which will be exclusively available on Flipkart. The Martian Notifier smartwatch is compitable with iPhone and Android smartphones.
The smartwatch can be easily paired to smartphone by Martian Notifier App which will be available on App store and Play Store. Martian Notifier is a analog smartwatch which give real-time notifications like caller ID, texts, Facebook, Twitter, Weather and email. It is compatible with Android smartphones running on Android 2.3.3 or above and Android Tablets which also runs on Android 2.3.3 or above. It is also compatible with iPhone 4s, 5, 5S and 5C, 3rd Generation iPad and 5th Gen. iPad Air, iPad mini and iPod Touch. It comes with 96×16 pixel Graphic OLED display. The smartwatch is 12.7mm thick and weighs around 72 grams.
The Martian Notifier smartwatch will be available in White, Black and Red colours for Rs. 9.999 on Flipkart. It comes with one year warranty and is available for pre-orders, will go on sale from early October.