Helio and Micromax Fire are ready to take over!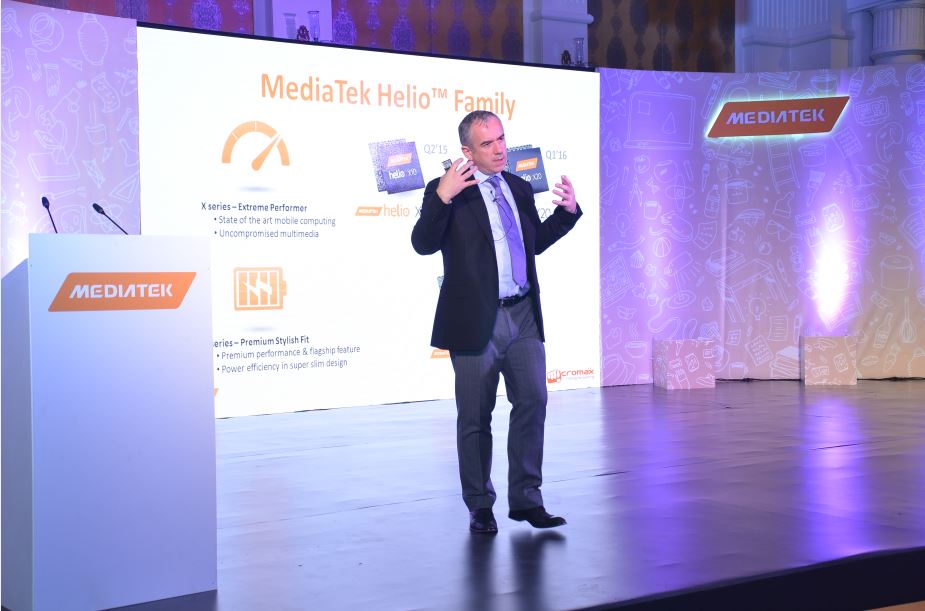 MediaTek has announced the launch if Helio chipset family which delivers great performance and efficiency. In collaboration with Micromax, the partnership aims to accelerate 4G accessibility for smartphones. And hence micromax becomes the first brand to use Helio x10 as a premium platform. Micromax also announced the launch of Canvas Fire 4G powered with Mediatek MT6735.
Mr. Vineet Taneja, CEO, Micromax Informatics said, [notification type="notification_info" ] "India is at the cusp of digital revolution and at Micromax Informatics we have been putting in concerted efforts to bring the best in class 4G LTE smartphones to take Internet usage to an unprecedented level. Today's partnership exemplifies the same endeavor and we are delighted to partner with MediaTek for its Helio Family" "We have always endeavoured to offer products based on certain needs of the consumer. Moving forward, we will lead the 4G adoption in the country by converting all our popular value Canvas series to 4G. Canvas Fire 4G is the first in a series of such launches."[/notification]
 Key Survey findings:
Top three considerations are battery life (71%), processor speed (67%) and multimedia features (49%) over price (43%) or brand (22%).
Battery Life is the number one priority for consumers aged 25+ and 65% of females.
A powerful and efficient processor is the no. 1 demand from 18-24 year olds and 58% of males before purchasing their next smartphone.
89% of Indian smartphone users are using multiple apps at any given time on their smartphones.
Consumers spend more than 1 hour per day on Internet browsing (67%), Messaging (45%), Social Media (42%) and Emailing (38%).
Mr. Sravan Kundojjala, Associate Director, Strategy Analytics said, [notification type="notification_info" ]"MediaTek is one of the leaders in the global LTE baseband market in Q1 2015 with a double-digit market share. The company is well positioned to play a key role in the emerging Indian LTE market by enabling affordable LTE handsets with its premium class chipsets such as the MT6735 and Helio X10, building on its 3G success in India,"[/notification]
Dr. Finbarr Moynihan, General Manager of International Sales, MediaTek  said, [notification type="notification_info" ]"India is the next 4G LTE smartphone battleground and key to MediaTek's mission to power billions of devices globally. With MediaTek's wide portfolio of LTE products from entry to premium, we have the right business and technology strategy, along with local collaborations to make LTE a reality for Indian consumers. The technology is going to change to higher speeds and networks and MediaTek is pleased to collaborate with Micromax Informatics to deliver a stable and affordable 4G handset experience."[/notification]
As two of several MediaTek 4G LTE-enabled SoCs, the MT6735 and Helio X10 represent MediaTek's mission to make leading technology inclusive and accessible to consumers globally. Helio X10, part of MediaTek's flagship Helio processor family, satisfies multimedia requirements of even the most demanding users, featuring subsystems that support many technologies never before possible or seen in a smartphone. The MT6735 is known for supporting full HD video recording and playback while conserving a phone's battery power, at a more affordable price.