Is Canvas Hue powerful?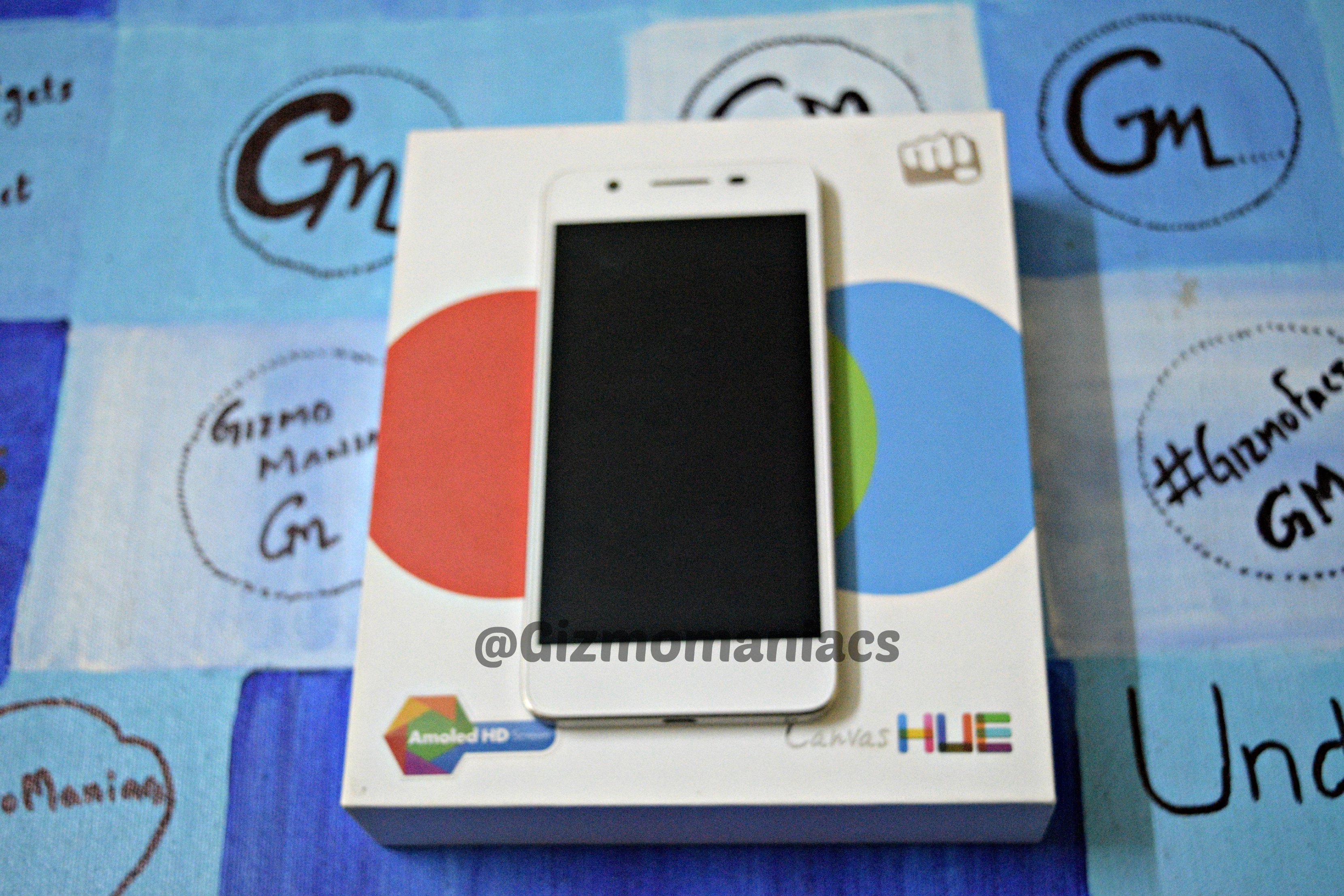 Micromax has launched its new smart phone Canvas Hue AQ5000 which seems to be a good specs phone with the price range of 10,000 INR. With this price tag it has lots of competitor brands like Xiaomi, Samsung and Honor. Surely it has a premium looks of iPhone but also have its own strength of battery. So let's check if it really worth your buy.
Display and Design:
In terms of design it surely remind you of the apple iPhone 4 or 4S with the curve edges shape and candy bar design. But the metal frame there is replaced here with the plastic one. Finishing of the body is descent but the back plastic looks cheap.
It has 5-inch screen which make it in phone not a phablet. You can grab it in one hand but feel not too comfortable with the plastic back panel. The capacitive touch navigations buttons sometimes response very slowly and feels bit too uncomfortable.
The volume rocker keys are at the right side of the phone, USB is at the bottom and the 3.5mm jack it at the upper side. The speaker is at the lower back panel. The back cover can be removed to insert your SIM and microSD card. The battery inside here is non removable.
The AMOLED display works fine and give a good 720p resolution. Display of the screen is bright and vibrant and feels amazing. The Colour and contrast are also good and make the display to give a better view with all the angles and even under the sunlight.
Software and Hardware:
It runs on Android 4.4 KitKat with the Micromax's new UI preinstalled in the device. Somehow the UI is similar to the Android skins but gives you to do lots of customisation. It offers lots of themes as the MIUI of Xiaomi.
Its UI is simple to use but show lag and feel slow to use. It comes with some preloaded apps like Truecaller, Swiftkey keyboard, Amazon, M! Security, etc.
In terms of hardware it is a good device by the other Micromax's phones. It runs on 1.3GHz quad-core Mediatek processor and has 1GB of RAM. Internal memory is of 8GB and can be expandable via microSD.
Camera and Sound:
It comes with 8-megapixel rear camera with LED flash and 2-megapixel front facing camera for selfies. The camera took descent images in day time but struggle a lot with the sunlight. Colour reproduction of the phone is good and helps to keep the quality of image.
The focusing of the camera is slow and makes it difficult to shoot moving images. The low light performance of the camera is not up to the mark but can give you to shoot descent sometimes. Phone's camera app allows you to customize a lot and give you a lot of modes to take shot. The front facing camera is good for selfies and gives a decent job for Skype and video calls. The phone is able to take 720p video but found that the sound to be blurred.
Sound quality of the phone is good and the speaker does its job well, but the quality enhances with the earphone. Call quality was good in this device.
Performance and Battery:
In terms of performance it gives an acceptable work but not so impressive. The device works pretty well with all the apps but sometimes show lag. Games like Subway surfer and candy crush are enjoyable in this device but high end games likes Asphalt 8 and Dead trigger shows a little lag while opening as well as in gameplay.
In the benchmark test it scored 18222 in AnTuTu and 6893 in Quadrant Standard which is good but not so impressive.
The massive 3000mAh battery is the key factor of the device. In our test it lasted for 20-21 hours that is an impressive performance and makes it a good buy under 10,000. It gives a video playback of 15 hours and a day battery backup for moderate users.
Gizmo Verdict:
The Micromax Canvas Hue AQ5000 is budget phone but the specs are not so impressive. Also by the advantage of battery, design and display it lacks a lot of other hardware specs. So in my verdict if you want a device in 10,000 you may can look for other better option than this like Micromax own YU. This phone is good but there are better options than this in market.