Office 2016 is here and its even better!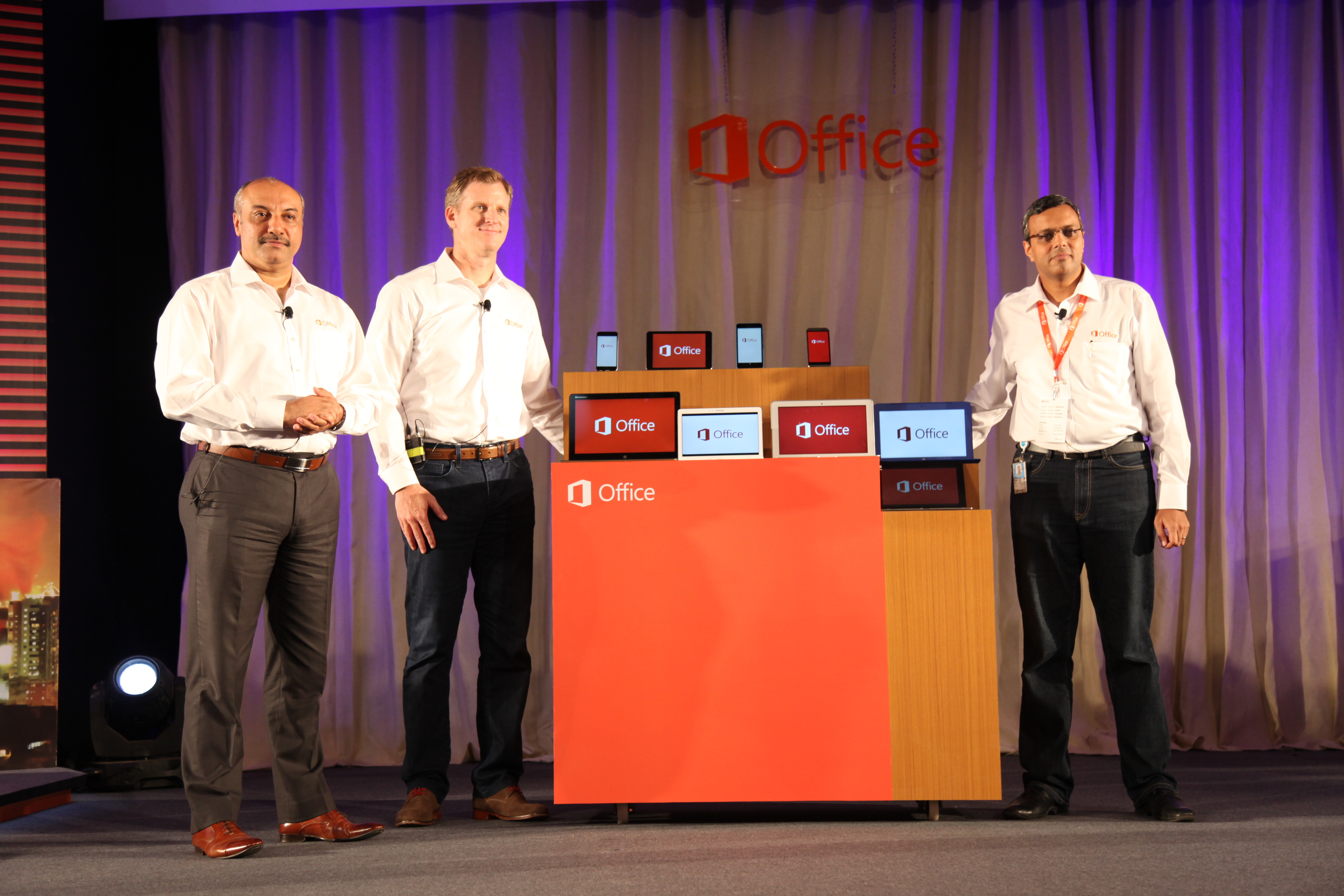 Microsoft has announced the launch of the Office 2016 apps. These apps are launched in addition to Office 365 which is a cloud based product. Microsoft has made collaboration and the teamwork is easier than ever before. This is said to be the most secure office application till date. The office app is meant to be a boon for Windows 10 as it supports it beautifully. Windows Hello logs you into Windows 10 and Office 365 in one simple step. 1Office 2016 apps with Office 365 deliver new capabilities for better enterprise security and protection.
Speaking at the India launch in New Delhi, Karan Bajwa, Managing Director, Microsoft India said, [notification type="notification_info" ]"We live in a world where infinite devices and data are vying for our finite time and attention. That's why Microsoft has set a bold ambition to reinvent productivity and business process in this mobile-first, cloud-first world. Today, with the launch of Office 2016 we endeavor to provide our users with a connected set of apps and services designed for modern working and collaboration which they can access easily and across devices."[/notification]
Make your work easy:
Access the new Office 2016 apps from anywhere
You can now access the Windows Office 2016 on Desktop, Android, and iOS. Enables on-the-go productivity. Also Continnum feature lets you use the mobile phone as a PC

Cortana connects with Office 365 to help with tasks such as meeting preparation, with further integration with Outlook coming in November.
Office 2016 provides built-in intelligence to help you work faster and smarter.
Tell Me: A feature that helps you quickly find the right Office command, and Smart Lookup bring insights from the web right into your documents.

Excel 2016 now includes integrated publishing to Power BI and new modern chart-types to help you make the most of your data.

You can use most recently used documents list to check which the last document you had open was and had worked on whether you are on Office offline, 365 or app.

Data Loss prevention will help you preventing the risk of leaking of sensitive data.
The New Office 2016 apps: taking collaboration to a new level
Co-authoring lets you get an access to the information about a document who is editing currently.

Skype in-app integration lets you share your screen, IM, chat, Video chat etc. in one go.

Office 365 Groups are now an integrated part of the Outlook 2016 client app and available on your favorite mobile device through the Outlook Groups app

Office 365 Planner Amazing feature for business persons which lets you decide and plan the meetings with people in one go.
Availability and Pricing: 
Office 2016 will be available in 14 different languages for India and 47 different Languages all over the World. This would require Windows 7 or later. As the app is launched, Office 365 subscribers can choose to download the new Office 2016 apps as part of their subscription. Automatic updates will begin rolling out to consumer subscribers next month. Office 2016 is also available today as a one-time purchase for both PCs and Mac.
Pricing for Office 2016 
Office 365 Personal (For One User – One PC + One Tablet + One Phone)         INR 3299 per annum

Office 365 Home (For Five Users – Five PCs + Five Tablets + Five Phones)     INR 4199 per annum
Office 2016 Perpetual
Home and Students for Windows and MAC         INR 5999

Home and Business for Windows and MAC          INR 18,499
Office 2016 for Business
Office 2016 Standard      INR 24,844

Office 2016 Professional Plus      INR 33,911