A complete track of your expenses!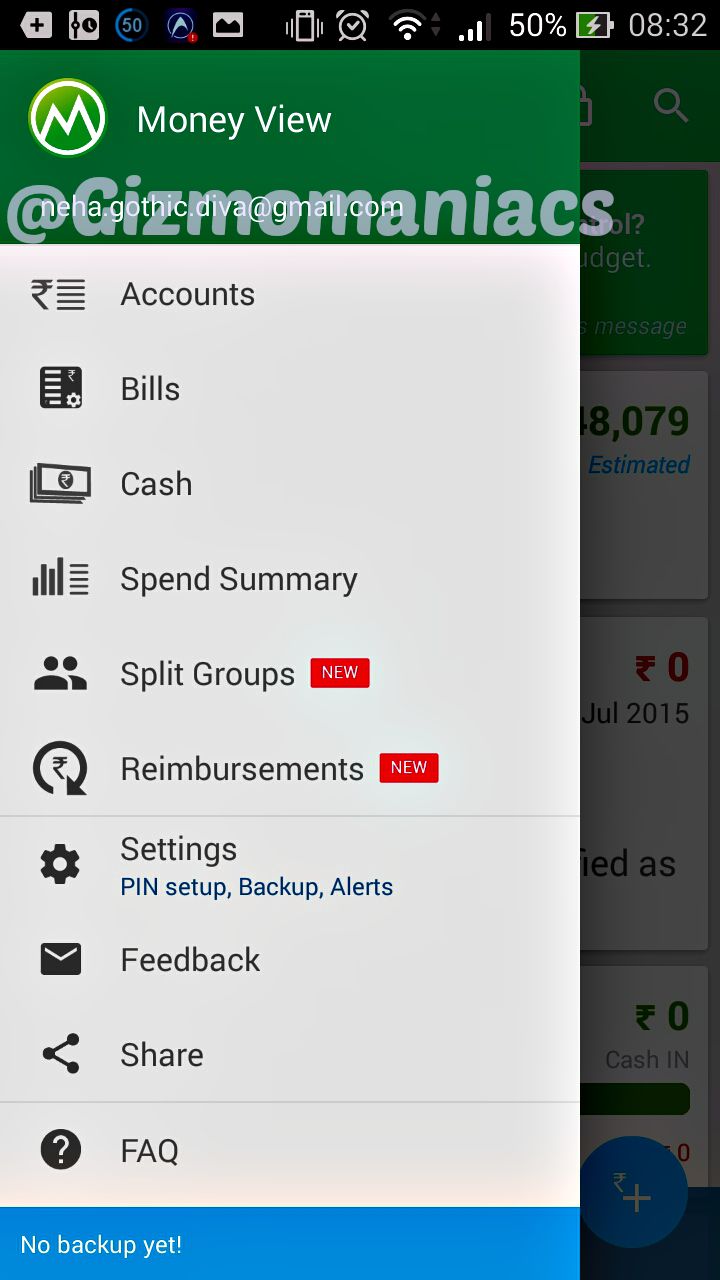 Money view, an app which keeps a track of your finances, without any complications. It doesn't need any manual entry or a bank login. This app tracks and organizes the data with the help of SMS notifications from banks. With a decent display this app shows the details of every dime you spend.
The transactions can be placed in several categories; also, it has a cash management tool. You will receive a daily, weekly, monthly summary of expenditure through Money view.
Performance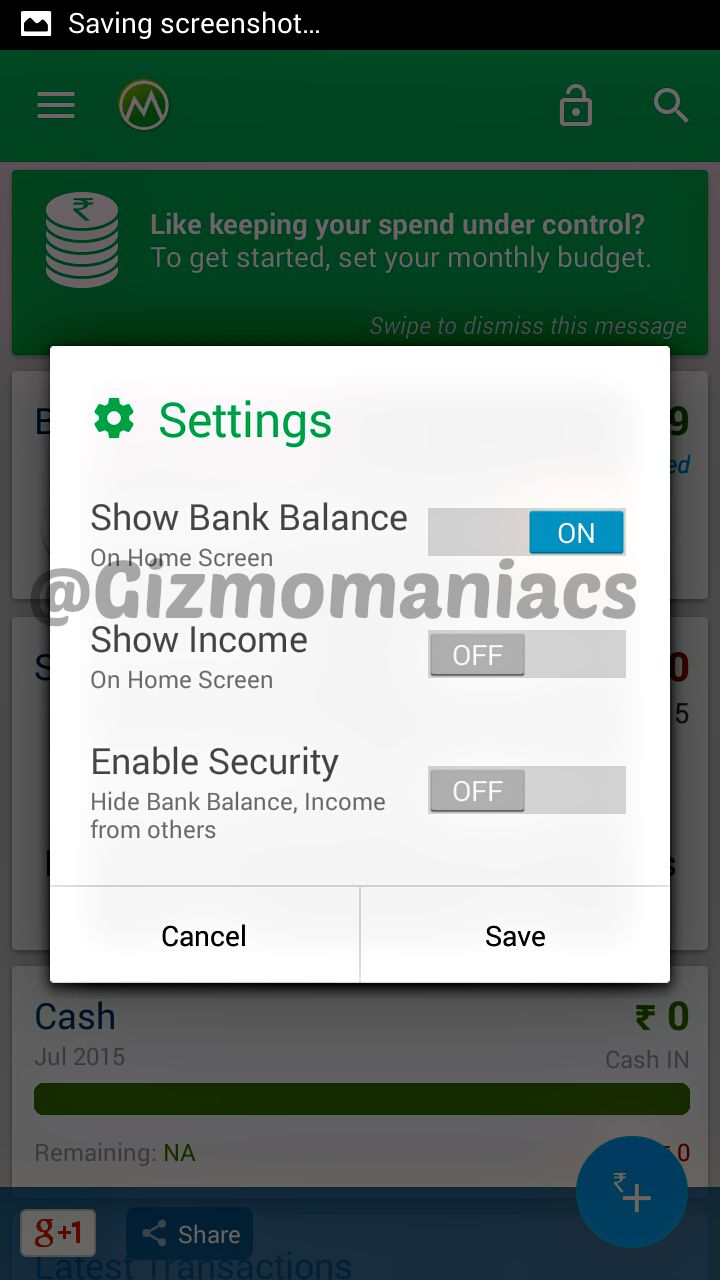 The app is compatible with all kinds of devices. For Android devices, you need to have Android version 2.3 or later. The app performs auto-tracking of all your bills, expenses and money balances in your financial accounts. It also organizes and manages all these aspects so you may simply relax and plan your wealth.
Ease of use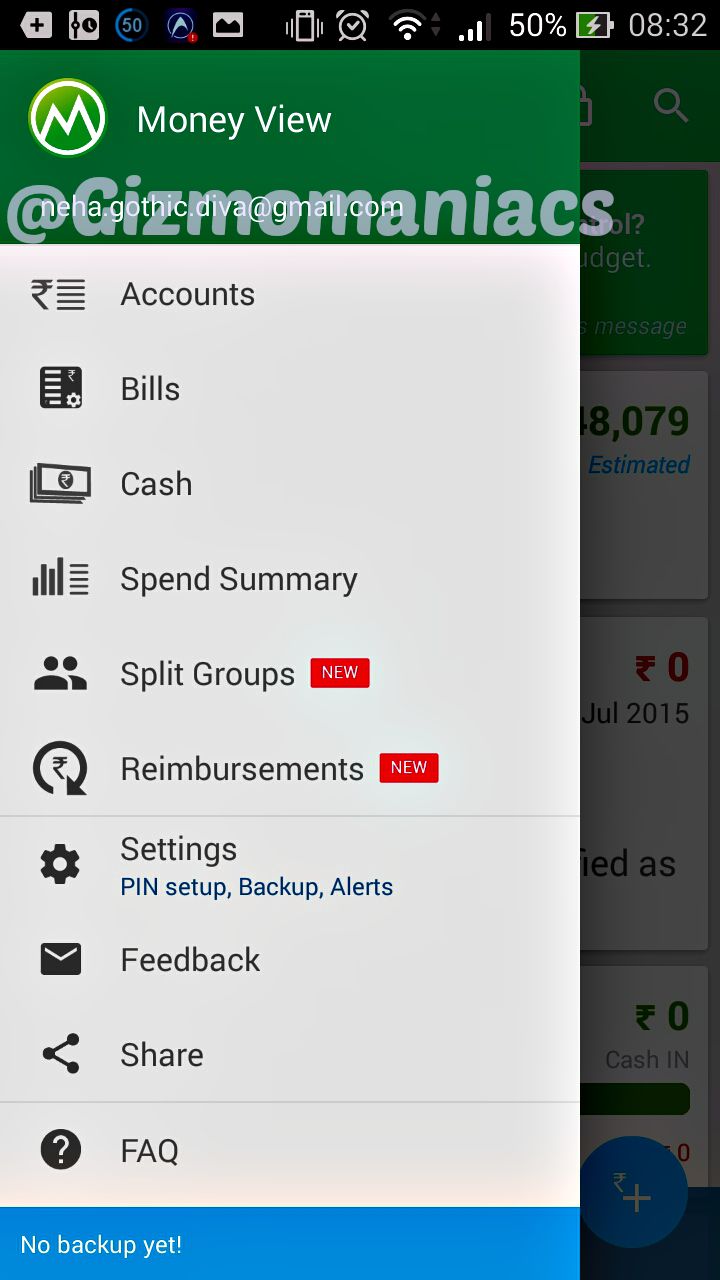 This app is simple to use without any security threat, because this app works on advanced security technology. You can set a passcode for extra safety. Just download the app and it will do wonders for you.
Usefulness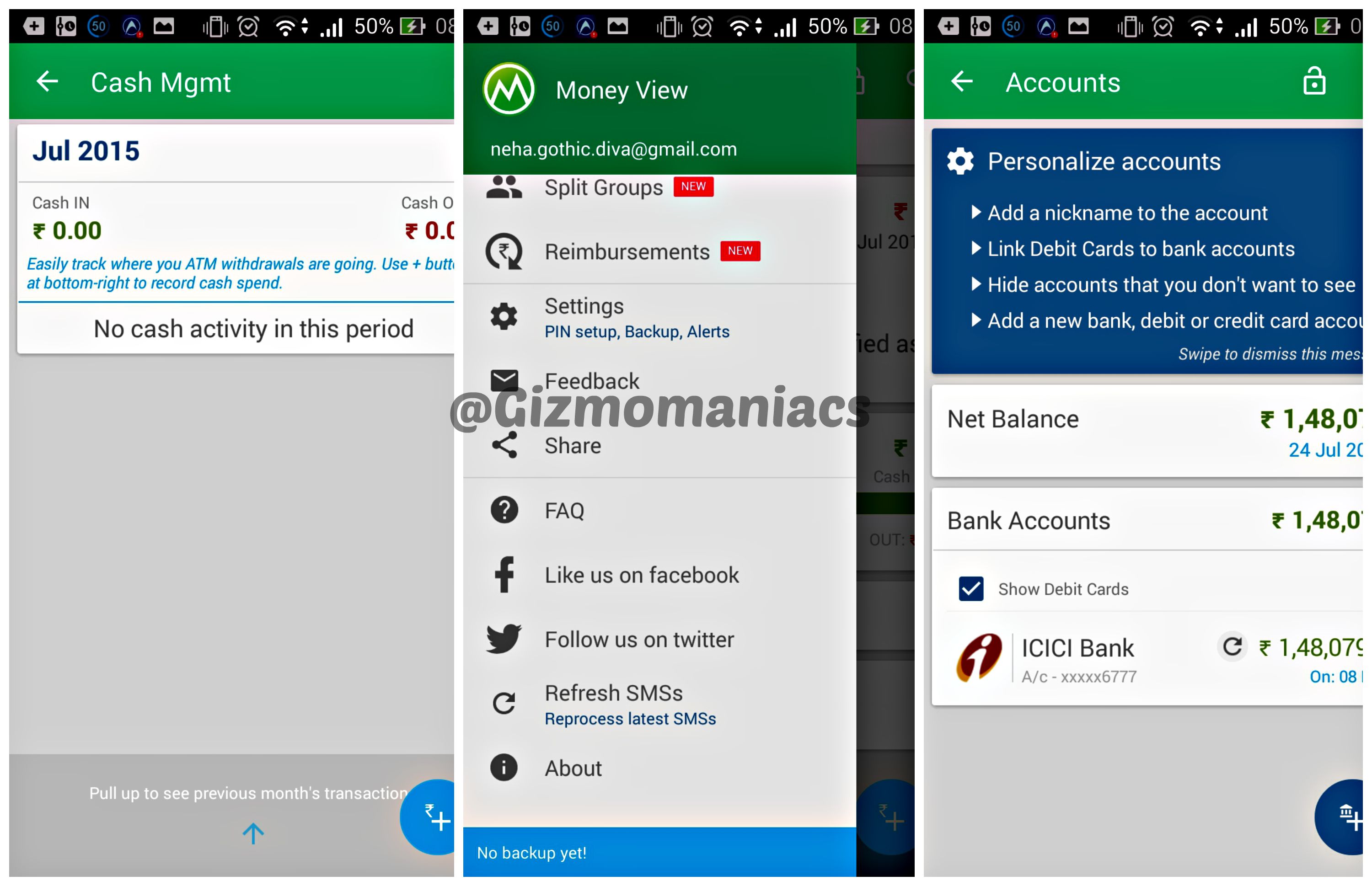 This app is very useful as you can track a record of your expenses. This app is beneficial in planning your finances by receiving automatically tracked details on your expenses, bills and available money. The best part is you can view your credit and debit card expenses, net banking spend and withdrawals from ATMs at a single location, that too any time and any place on the go. Almost alll major banks are included in this app.
Value for money
The app is free to use and offers full value for money to users. Considering its usefulness, we'd say it does better than providing mere value for money.