One of the best budget smartphone!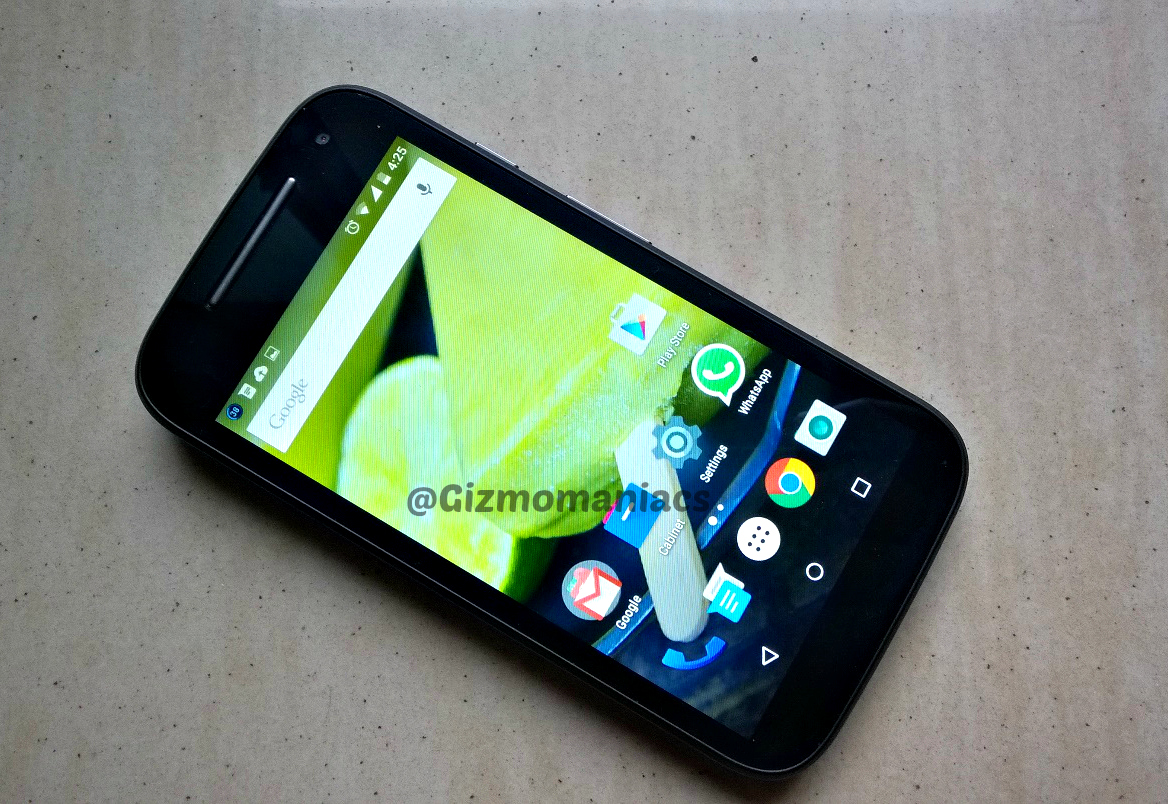 After the huge success of Moto E, Motorola has launched his new budget smartphone Moto E (2nd Gen) with lots of upgrades. In this year lots of budget phones has launched by companies like Xiaomi, Lenovo & Huawei. It's a perfect budget phone launched by company to compete with all these. This phone has lots of upgrades like its sleek curved design, front facing camera, fast processor, operating system & a bigger battery life than the previous model. This phone is available in 6,999 INR on flipkart.
Look and Feel:
The Moto E (2nd Gen) is one of the best looking device in this price range. With the body made up of soft touch matte finish and plastic cover, it feels comfortable in hand and easier to hold. Its 4.5-inch screen is good and easy to use in one hand. This makes it a simple smartphone not a phablet. It comes in two colour variance Black & White, both looks descent in their own way.
Hardware and Software:
With the screen of 4.5-inch and screen resolution of 540×960 pixels, with pixel density of 245 ppi it gives a descent display and viewing angles are also quite good.
Screen comes with Corning Gorilla Glass 3 which is a rarity in this price range. Smartphone has speaker & mic in the front side, 3.5mm jack at the top and USB port at the bottom.
The smartphone comes with 1.2GHz quad core Snapdragon 200 processor and has Adreno 306 GPU. It has 1GB of RAM with 8GB internal and storage can be expandable up to 32GB using microSD card. In this phone user will get 427MB free ram and 5.03GB free storage. It comes with Android Lollipop 5.0.2 preinstalled with some of Motorola touch with vanilla software. Some of the additional features which can be like by the user are opening of camera by just a flick of wrist, glance notification without screen wakeup, Moto Assist app and Moto Alert app. These all work flawlessly in our test. OTG is also supported by this device. Also it comes with dual Micro-SIM slot which can connect to the 3G network.
Camera and Sound:
This device has 5MP rear camera with tap to focus and auto focus mode, also the camera app has lots of customization mode for better photos but it has no flash. A VGA camera in the front is also given for selfies and Skype calls. Rear camera captures photo but not so clear also with HDR mode it is just average in camera. It takes an average 720p video. Front camera is although an addition but takes low quality images.
Sound is good, loud and clear in this device, for calls, music and video. It does the job well, also there is customization for sound.
Performance and Battery: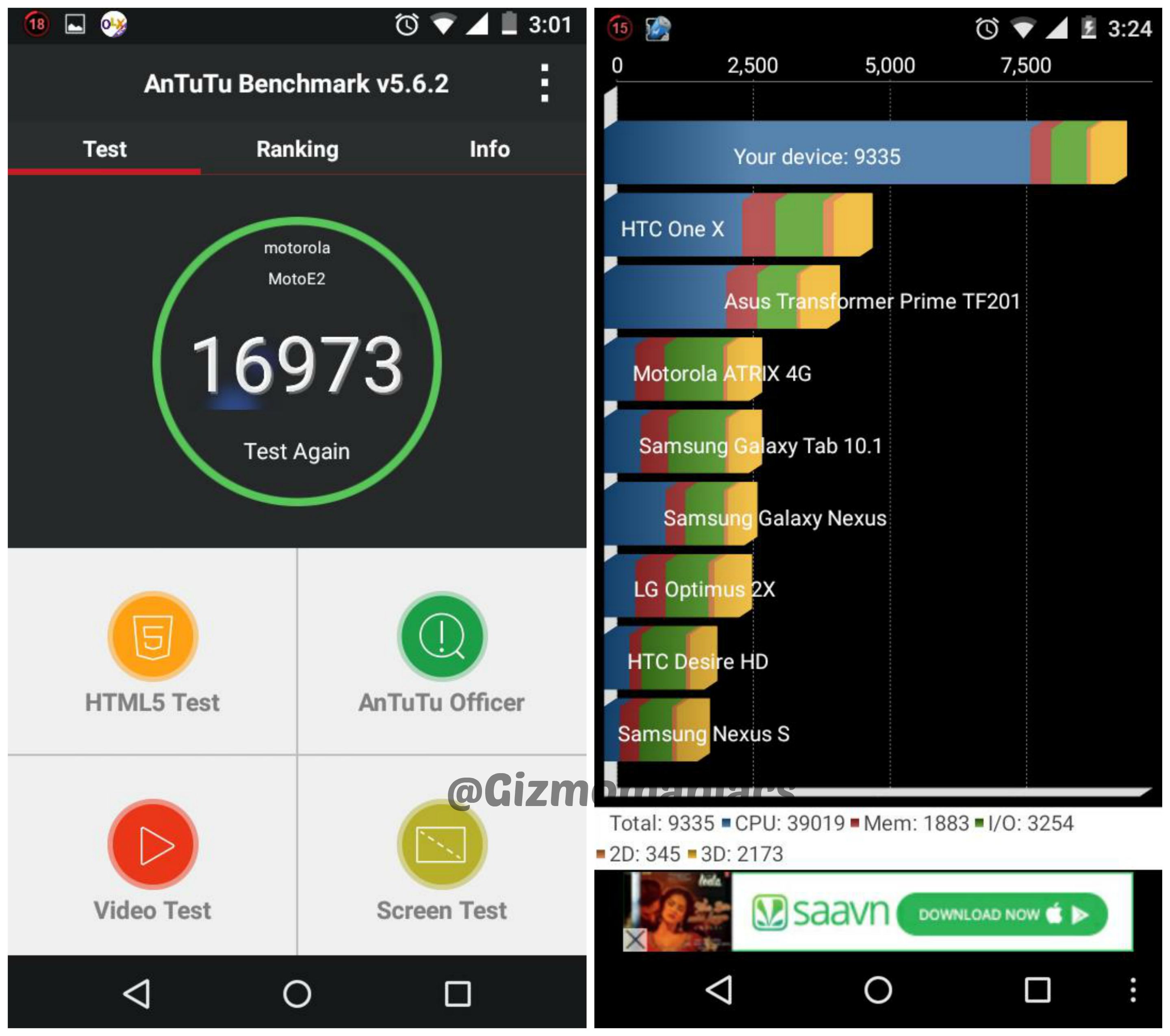 The device performs well with lots of app usage and don't show anytime of lag and lollipop seems to run well in this smartphone. Some of the high end apps and games takes time to open but ran smoothly. The Quadrant Standard scores 9335 and Antutu Benchmark scores 16973 which are good score for the budget smartphone.
Games like Asphalt 8 runs smoothly on this device and pretty enjoyable. Also the other games like Subway Surfer, Temple Run and Candy Crush runs smoothly on this device.
Battery is one of the main strength of this device, with 2390mAh it boost the device to perform well and for long lasting time. With heavy use it gives 7-8 hours backup. So it's a great device that can give you a day and half battery life with moderate use.
Gizmo Verdict:
The Moto E (2nd Gen) is the one of the best budget smartphone to have with the price tag of 6,999 INR. With all such specs this makes it a good competitor in the budget range phone. Performance is excellent with the price and the Android Lollipop and Moto built in apps makes an additional feature for a worth buy.