SSD coming with 1TB capacity!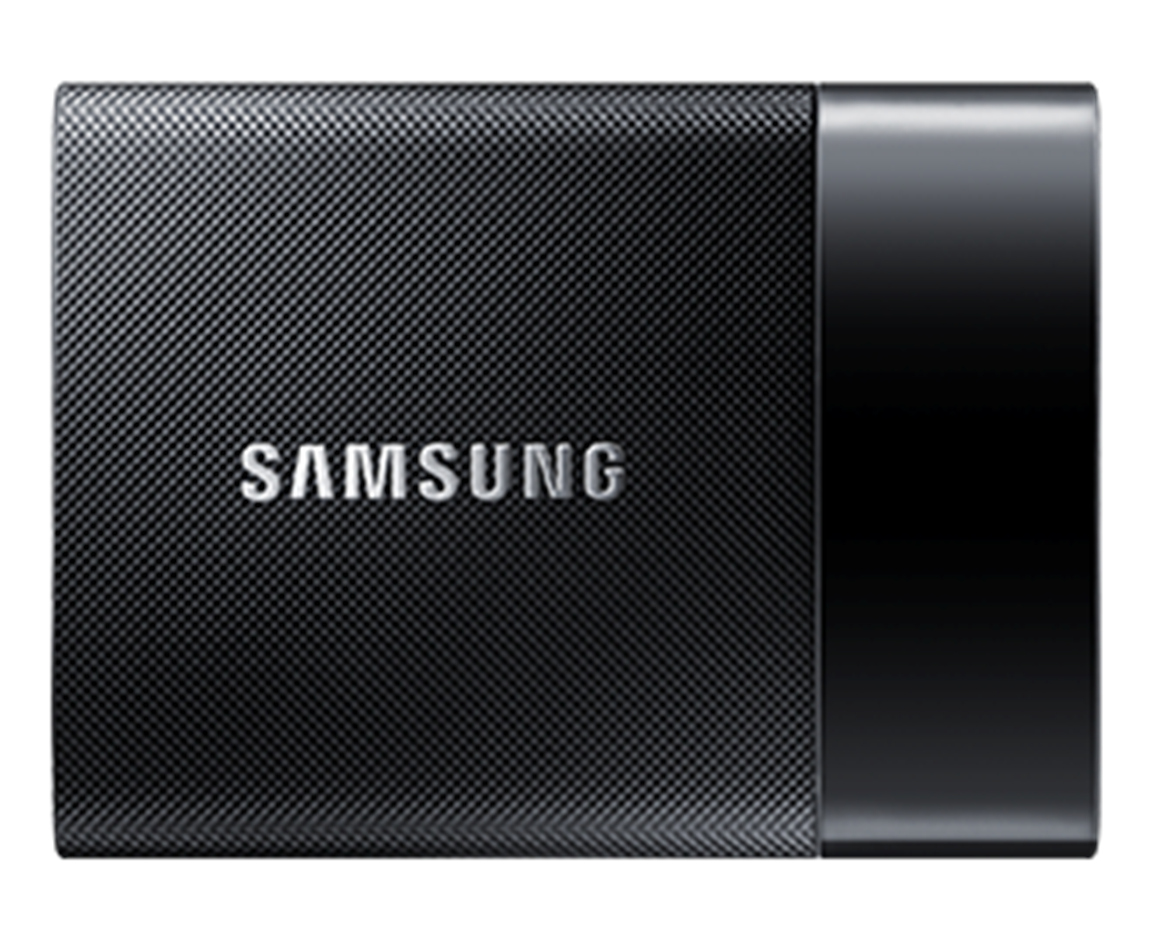 Samsung launched its new external portable solid state drive Portable SSD T1. It's a newly designed storage device for today's digital life with great speed and security. The Portable SSD T1 is ideal device for the people who need a secure local storage they can take on-the-go and use to quickly transfer their data.
Factors that make it different from the regular HDD:
SSD T1 gives between three times to seven times as fast as an external hard drive speed.
Write speed is as responsive as an internal SSD and up to 100 times faster than an external hard disk drive.
With 256 bit hardware encryption makes it safest drive in the world
It is powered by Samsung's cutting-edge 3D Vertical NAND (V-NAND) technology that makes it a high-performance memory storage device
The Portable SSD T1 is handier and better than regular hard drives because of the less amount of time taken by it in copying or accessing their data. Also the high performing device has recently been awarded at the 2015 International Consumer Electronics Show (CES). The security features of the drive also make it among the safest in the world. The Samsung Portable SSD T1 works effortlessly with both Windows and Mac PCs using the exFAT file system, eliminating the hassle of having to reformat for every type of computer.
Mr Anuj Jain, Senior Vice President, Enterprise Business, Samsung India Electronics Ltd, said,
[notification type="notification_info" ]"We live in a digital age and with the proliferation of smart devices, the need for storage is on a rapid rise. We needed to think beyond the existing storage options and provide our consumers with mobility, capacity and security of performance. The Samsung SSD T1 helps users manage their data on the go, offering faster speeds and saving precious time of the users." [/notification]
Built factors of SSD T1:
Design: The Portable SSD T1 has a slim and compact design that makes it easy to carry anywhere. Smaller and lighter than an average business card holder, it weighs about 30gms. It features premium aesthetics such as black chrome metal coating and laser patterning, making it the sleek, fashionable choice for sophisticated and stylish users.
High speed: It comes with sequential read/write speeds of up to 450MB/sec with a USB 3.0 super speed interface and random read/write speeds of up to 8,000 inputs/outputs per second (IOPS) and 21,000 IOPS, respectively.
Security: With just one user-set password, the drive is safe from unwanted access thanks to AES 256-bit hardware encryption.
Durability: It is shock resistant up to 1500G/0.5ms and features Dynamic Thermal Guard, which will activate in extreme temperature conditions to protect the drive and any stored data. The Portable SSD T1 has no moving parts, so it can withstand bumps and drops and users do not need to worry about the wear and tear of moving parts that can result in lost or corrupted data.
3D V-NAND Technology: helps the T1 store more in a smaller form factor. The flash memory is fabricated using an innovative vertical design. Its vertical architecture stacks 32 cell layers on top of one another rather than trying to decrease the cells' length and width to fit today's ever-shrinking form factors. This architecture results in higher density and higher performance using a smaller footprint.
The Portable SSD T1 comes with a 3 year warranty, and is available in 250GB, 500GB and 1TB for INR 12,000, INR 18,000 and INR 35,000 (approx.) respectively. The device will be available at leading online stores including Flipkart, Amazon and Snapdeal. It will soon be available at retail stores as well.