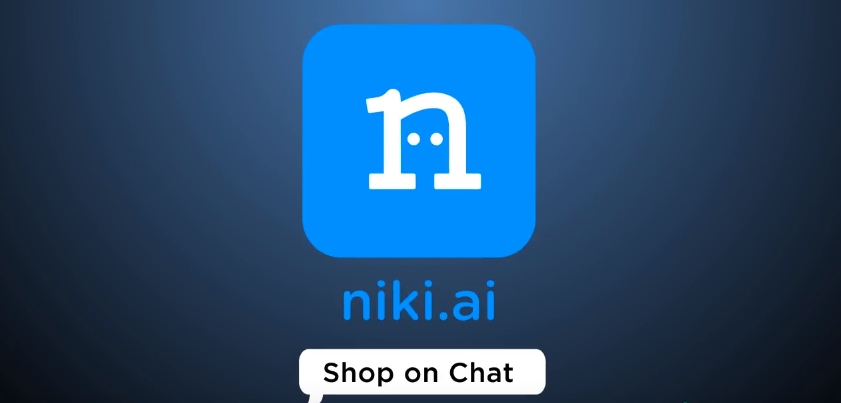 As the name suggests it is a chatbot helping you with different bookings and payments through casual interactions. The app is an initiative by Niki.ai, the first chatbot app working on better implantation for Digital India through simple chats.
What does it offer?
The app offers different segments of like Movie Booking, Mobile and DTH Recharge, Bill Payments, Cab booking, Popular Deals, Events, Hotels, Bus booking, and Laundry. On the digital transaction front, it also has features such as 'buy now, pay later service'. Users can link their e-wallets with the Niki app such as Paytm, Freecharge, etc for convenience.
How does it work?
The chatbot initiates whatever user demands through typing like movie booking or recharges. The chatbot searches and learns through user inputs. Shows results like your number and its operator for recharges and your selected locations movie's list for further selection. You can cancel the ongoing conversation of booking just by typing cancel.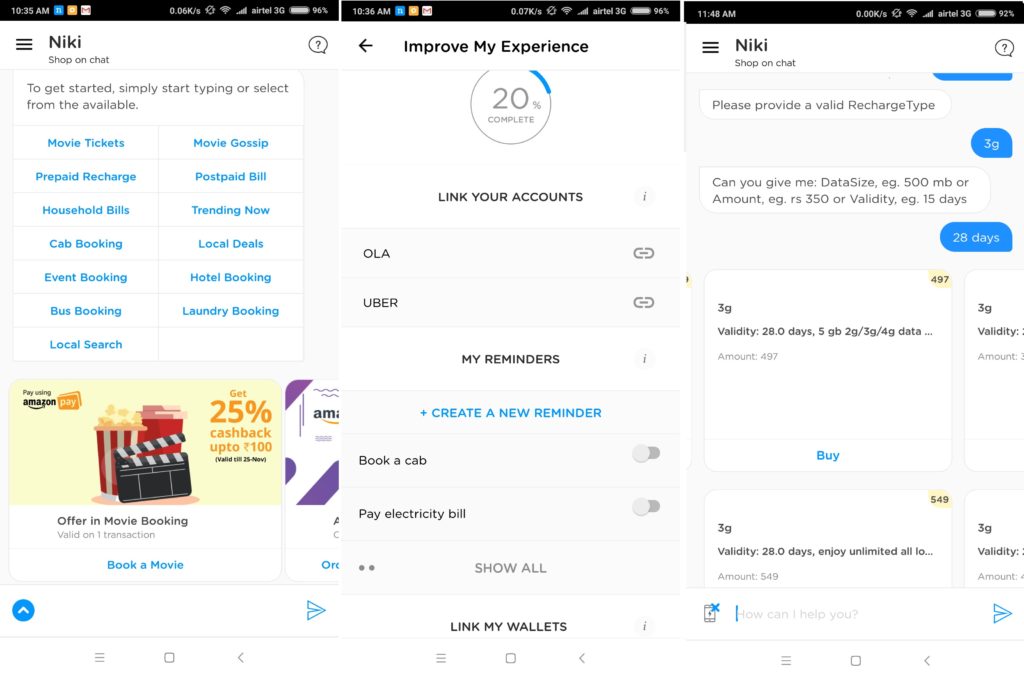 For cab booking or recharges, you can link your Paytm number or Uber ID's so you can proceed directly. I'm not sure about how the app deals with the personal details like addresses and wallet details. Although the usage option is quite easy to use, it could have been better if the option of sorting out and best offers
was present.
Overview
Yes, you can give it a try as its better to directly get all the info on one platform, and saves sufficient space on your phone's memory. It also saves a lot of time which takes on searching and choosing. The chatbot experience is new and intuitive. I hope the developers will enhance the features and quality over time.