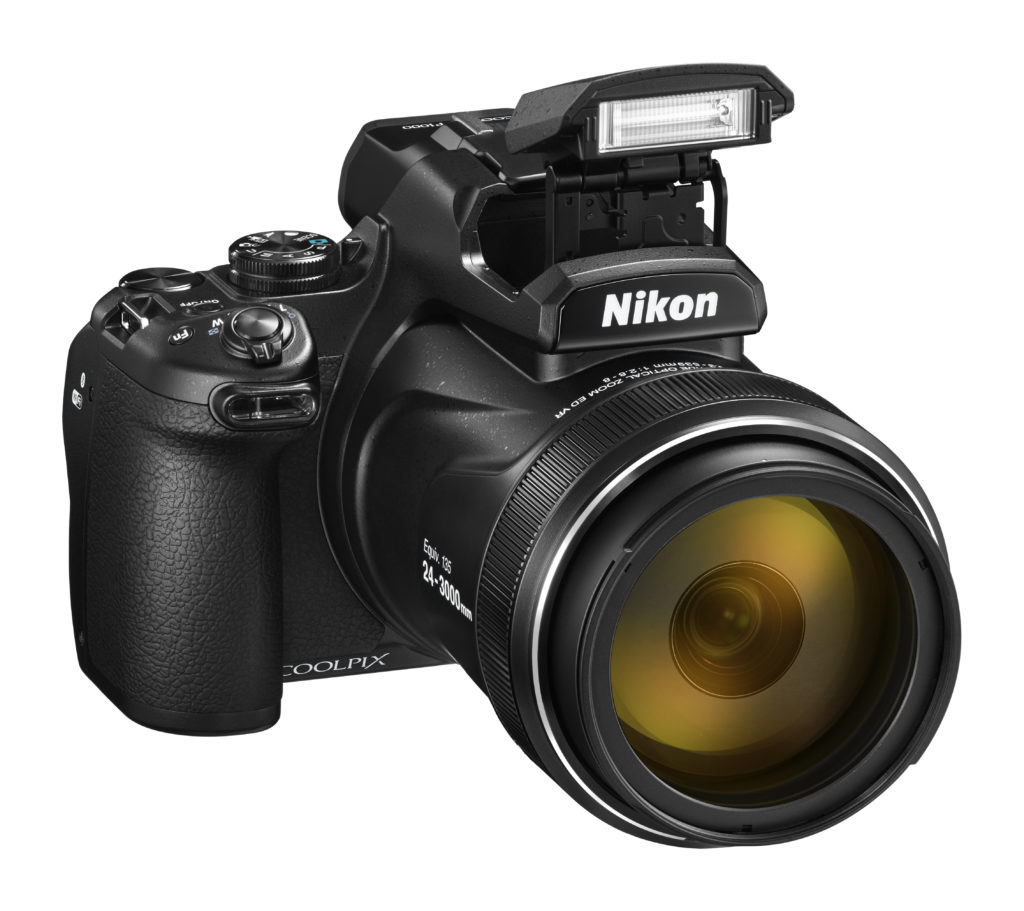 Nikon India announced the new COOLPIX P1000 in India. The new camera is capable of super-telephoto shooting with the high level of clarity and quality. The compact digital camera combines the photographic performance for breath-taking images with 125× optical zoom.
The COOLPIX P1000 is equipped with a 125× optical zoom lens that covers a range of focal length beginning at the wide-angle 24mm equivalent and extending to the super-telephoto 3000mm equivalent.  It is up to 250× zoom when Dynamic Fine Zoom is enabled. The digital camera is equipped with a newly improved EXPEED image-processing engine to achieve superior image quality. It also has the Dual Detect Optical VR to provide a level of vibration reduction equivalent to a 5.0-stop increase in shutter speed.
Additional features:
3.2-in. TFT LCD vari-angle monitor
Nikon's exclusive NRW (RAW) format support
COOLPIX Picture Control
Creative Mode that makes achieving ideal imaging expression simple
Super lapse and time-lapse movies recording

SnapBridge support that enables remote camera control from a smart device.
The Nikon COOLPIX P1000 comes with a 2359k-dot OLED electronic viewfinder and a control ring which can be used to manually adjust focus and white balance setting. This compact camera further supports recording of 4K UHD/30p and Superlapse movies, as well as a variety of optional accessories for a rich and diverse imaging expression.
Sajjan Kumar, Managing Director, Nikon India. said,  [notification type="notification_info" ]" Optical experience and expertise at its best are the words best describing our new COOLPIX P1000. The camera boasts technological advancements along with superior imaging experience for our users. The ideal companion for super-telephoto photography be it birding, wildlife, or celestial bodies, the new COOLPIX P1000 endows our users with streamlined operability and high-resolution quality that is built to impress. The new COOLPIX P1000 is the best-placed example of Nikon harvesting all energies towards improving our customer experience. With emerging interest in photography, it's imperative for us to bring in technological advancements which our users expect." [/notification]
This COOLPIX P1000 also comes equipped with an accessory terminal and an accessory shoe that supports a wide variety of accessories. All the accessories support to capture smooth and precise super-telephoto photography.
The availability of the Nikon P1000 is yet to be announced. For more details, you can visit the Nikon India Website.