The Lumia 630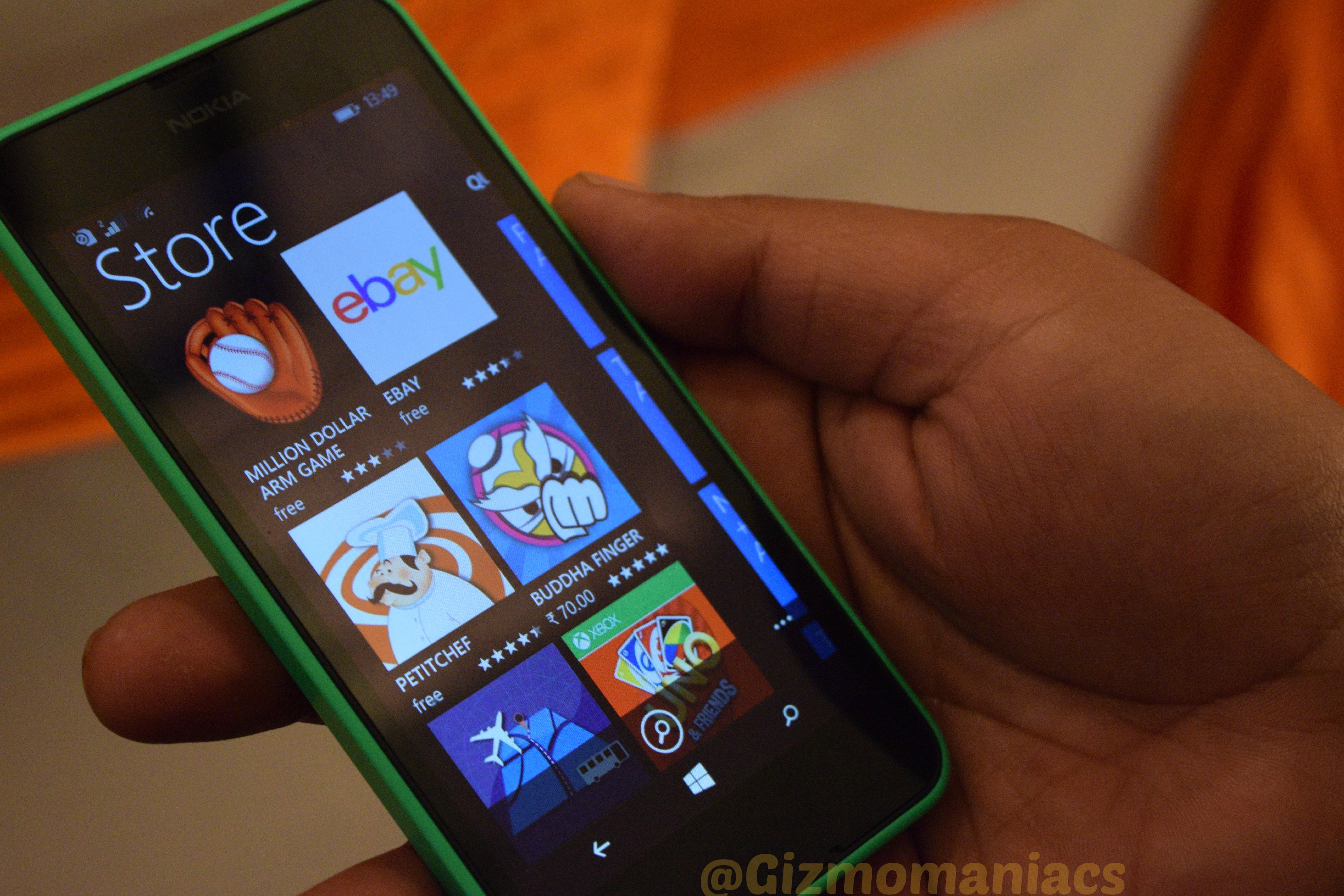 The smartphone has been in the European market for some time in the single SIM variant, but now Nokia a.k.a Microsoft has launched the 630 in dual SIM and single SIM variants in India. As confirmed by the officials and Managing Director of Nokia India, the dual SIM Lumia 630 will be commercially available by 31st May and the single SIM variant will be available by mid-June this year.
The design, hands on feel and build quality of the 630 is as always the robust and sturdy built, the convention Nokia always maintains. The back of the phone is a bit smooth, but the size of the phone with the 4.5-inch display gets a good grip in the hand. The heavy-ish feel gives a good sense of grip in the hands of the user.
Under the hood the phone sports a quad core 1.2GHz processor which is capable of executing applications much faster than the competitors in the market today. A small demo was also given by the officials of Nokia, comparing the speed of launching the new Asphalt 8 game on the 630 and similar devices by competitors of Nokia. And the result was that Lumia 630 was much faster than the others. The game was launched in the 630 quickly while one of the other phones was still loading the splash screen of Gameloft! Nokia has also cut off the conventional capacitive touch buttons from this phone and has given the back, windows and options key on the screen itself which consumes some valuable space in the display. The 630 sports a ClearBlack IPS LCD display made of Gorilla Glass 3 with a resolution of 854 x 480 pixels at 221 dpi. The touch screen supports multiple touch points. On the connectivity side, the smartphone supports 3G with download speed of upto 21.1 Mbps. The phone supports Wi-Fi 802.11 b/g/n and Bluetooth v4.0.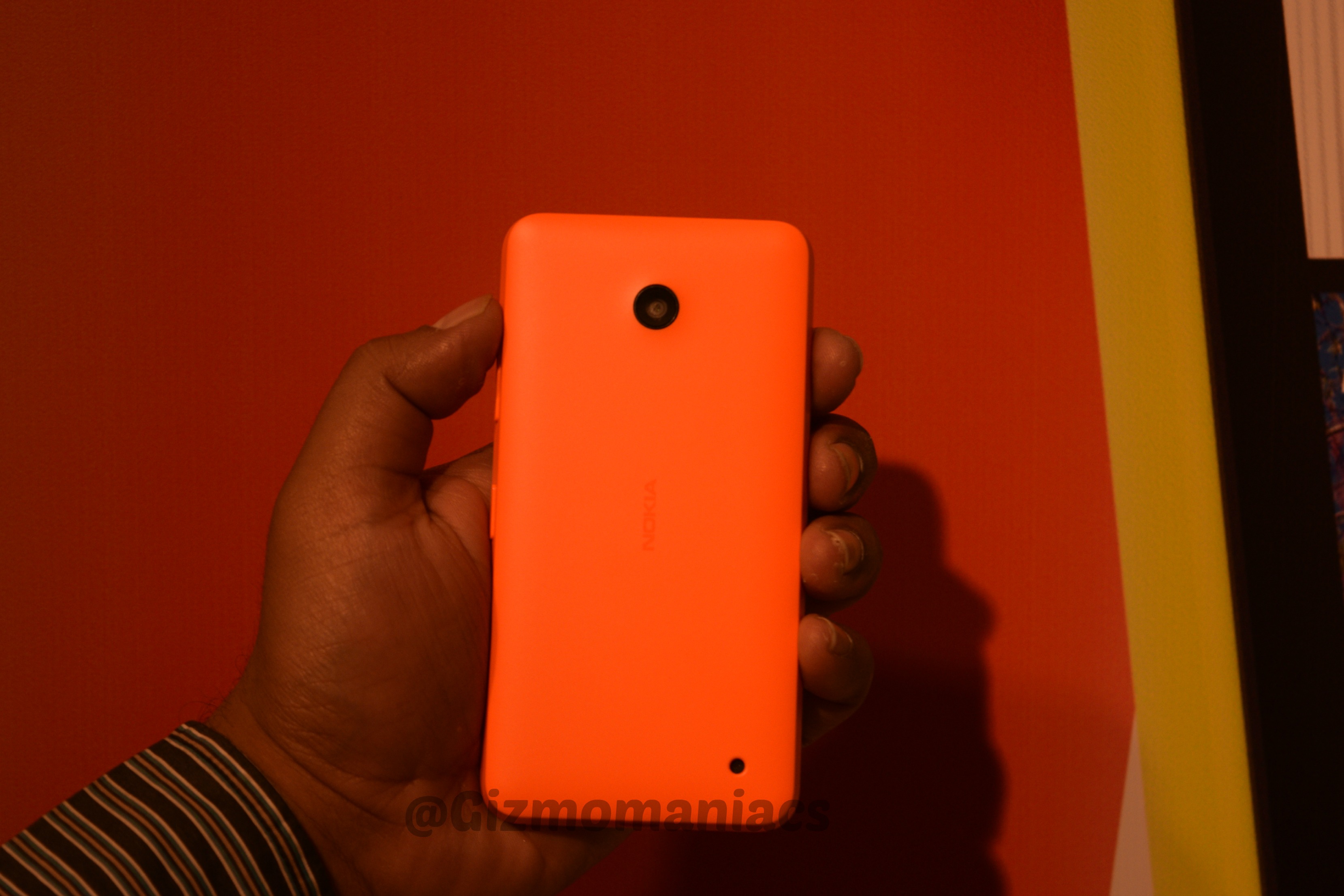 The price point of the phone is kept to a level that the budget friendly user can keep the Lumia 630 as better alternative to the cheaper lagging phones. As announced the dual SIM variant will cost INR 11,500 and the single SIM variant will cost INR 10,500. As an introductory offer Nokia has bundled the phone with promotional offers by the telecom giants in India, giving free data for two months.
The new windows phone OS as told and noticed by us, is not just an update to the old Windows 8 OS, it's a significant upgrade. Many new features and options, with much more convenience for the users to use any of the SIMs for call, messages and other connectivity options have been added. The smartphone feels much more responsive with the new OS and the hardcore….quadcore performance. In addition to the Lumia 630, Nokia has also launched Treasure Tag and the speaker.
A quick specs look of the smartphone running on the new Windows 8.1 OS is given as below
Processor: 1.2GHz Quad core Snapdragon 400
Display: 4.5-inch FWVGA, Corning Gorilla Glass 3 with 854×480
RAM: 512MB
Memory: 8GB internal, expandable up to 128GB with 7GB free cloud storage
Camera: Rear 5MP with auto focus
OS: Windows 8.1
Connectivity: 3G, Wi-Fi 802.11 b/g/n, Bluetooth 4.0, micro USB
Battery: 1830mAh
Colours: Green, Orange, Yellow, Black and White