NFC is trending by Nokia!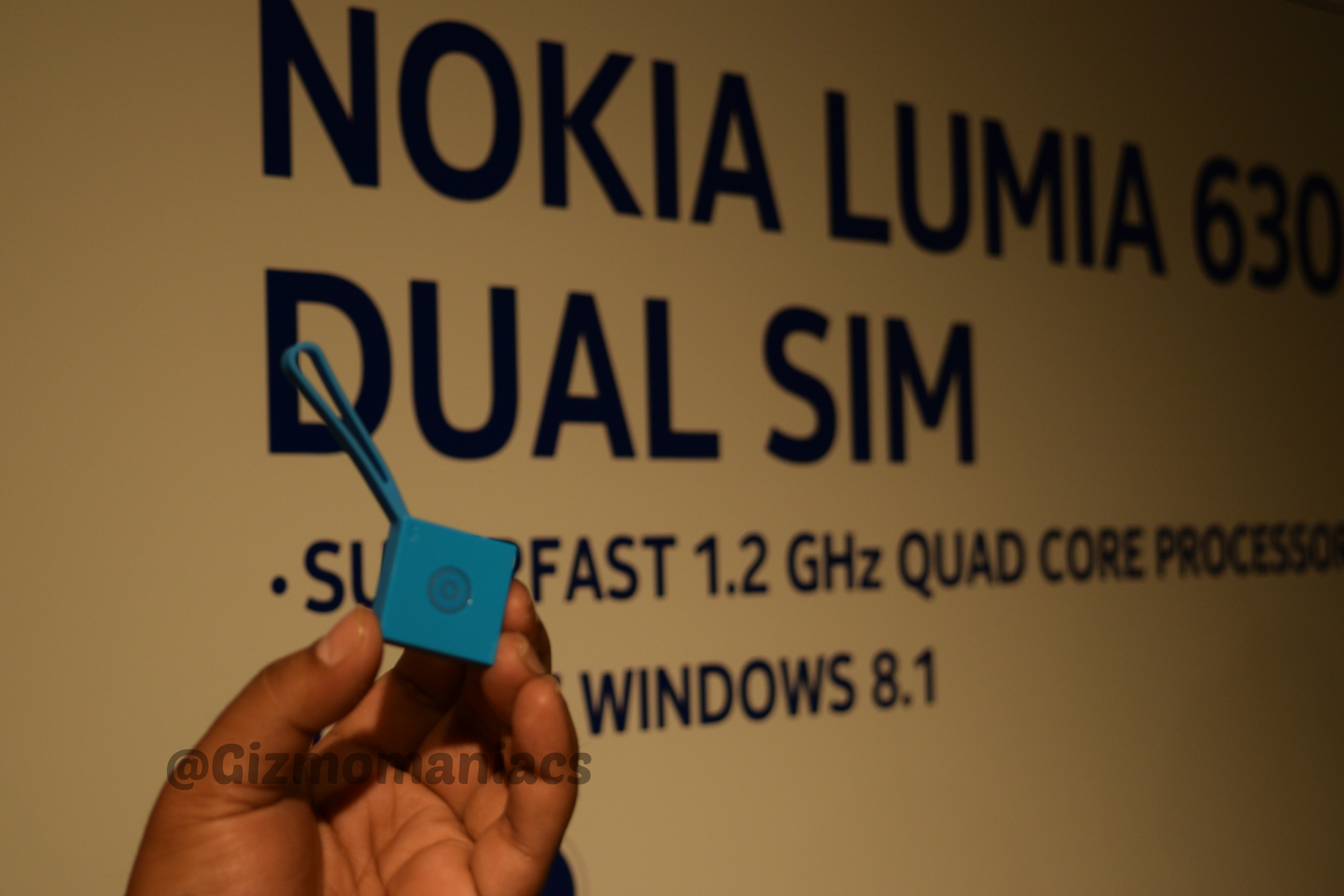 At the launch event of Lumia 630, Nokia a.k.a. Microsoft also launched two small but very useful accessories. The Nokia Treasure Tag Mini and the Portable wireless speaker.
The small Treasure tag is a device by the help of which you can keep track of the things one care about, whether it be keys, kids, bag or anything. You just need to attach the Treasure tag to your belonging and the phone will quickly find it for you and also will start ringing if the tag goes beyond a certain distance. This will help the users to never leave behind anything important to them. Users can pair upto 4 Treasure Tags, to keep track of up to 4 of your belongings.
The Treasure tag pairs up with your Lumia smartphone by the help of Bluetooth. At the present time the Treasure tag only supports only Bluetooth v 4.0, but the developers at Nokia are trying to work out for other options as well. The smartphone needs to have the Treasure tag application installed to use the Treasure Tag device.
Being very small in size, the handy compact Treasure Tag can be used easily by all the users to safeguard their belongings. The Nokia Treasure Tag Mini is available for just INR 2,099 in the Indian market.
Quick specs of the Nokia Treasure Tag WS 2 are as follows
Connectivity: Bluetooth v 4.0, NFC tagging
Operating range: 40 metres
Dimensions: 30 x 30x 10 mm
Weight: 13 grams
Maximum standby time: 180 days
Colours: Yellow, Black, White and Blue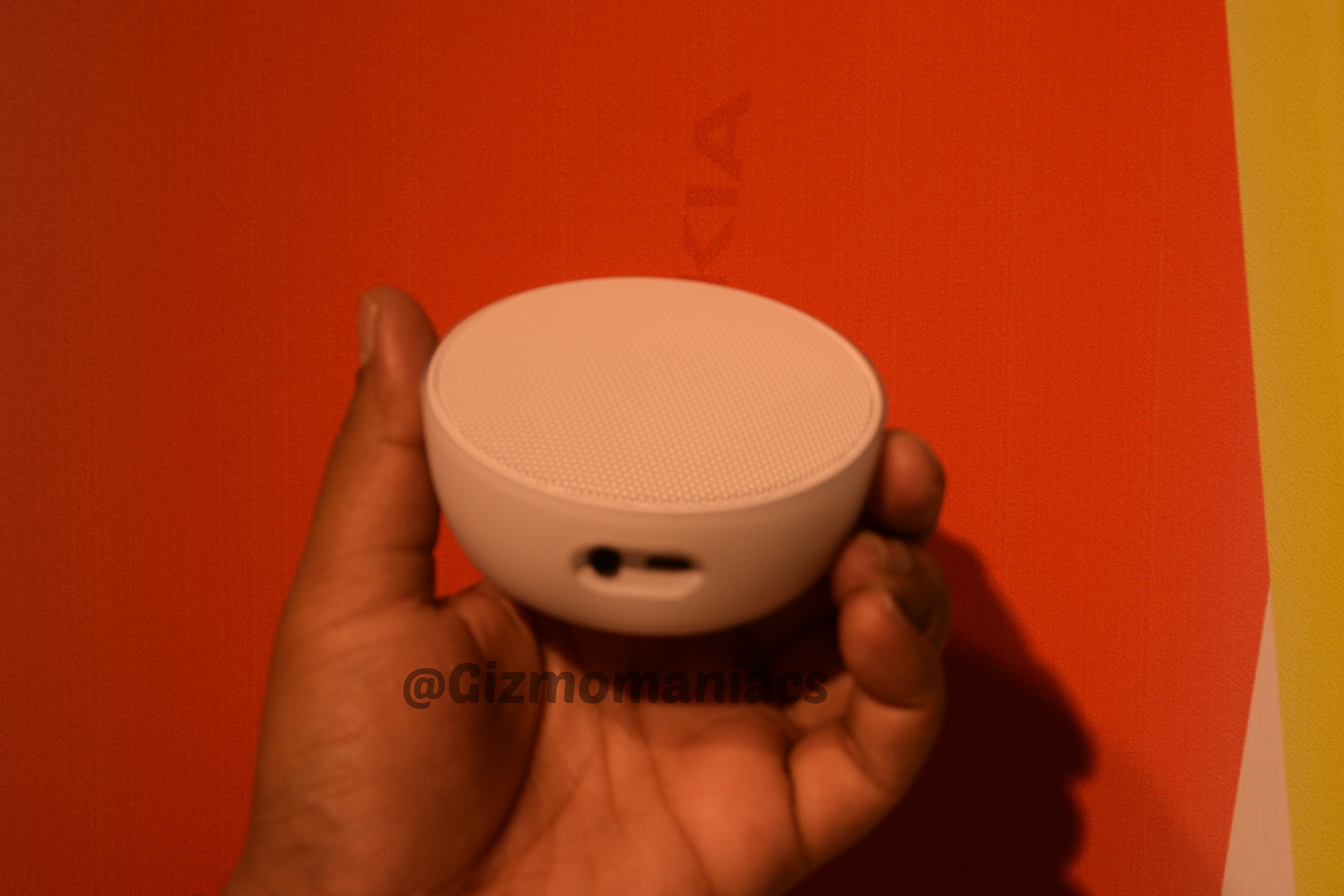 Nokia a.k.a. Microsoft along with the dual SIM quad core smartphone Lumia 630 announced the next gen portable speaker, the MD 12.The portable speaker is small enough to fit inside your pocket. This beautiful round speaker has smooth finish all way round but do not be deceived by its size for its sound. The speaker packs a load of power and by the help of actuator built in the device develops big bass effect in the sound if it is placed on any flat surface.
The speaker has a long life rechargeable battery and has connectivity options of Bluetooth and NFC. The battery is sufficient enough to run the music all night long. As confirmed by the officials of Nokia India at launch event of Lumia 630, the MD 12 portable speaker will be available for INR 5,099. The price point of the speaker is not friendly for budget users, but the sound quality and battery life of the device will not disappoint their buyers at all. So we recommend to go for it, if you need nice sound quality on the go.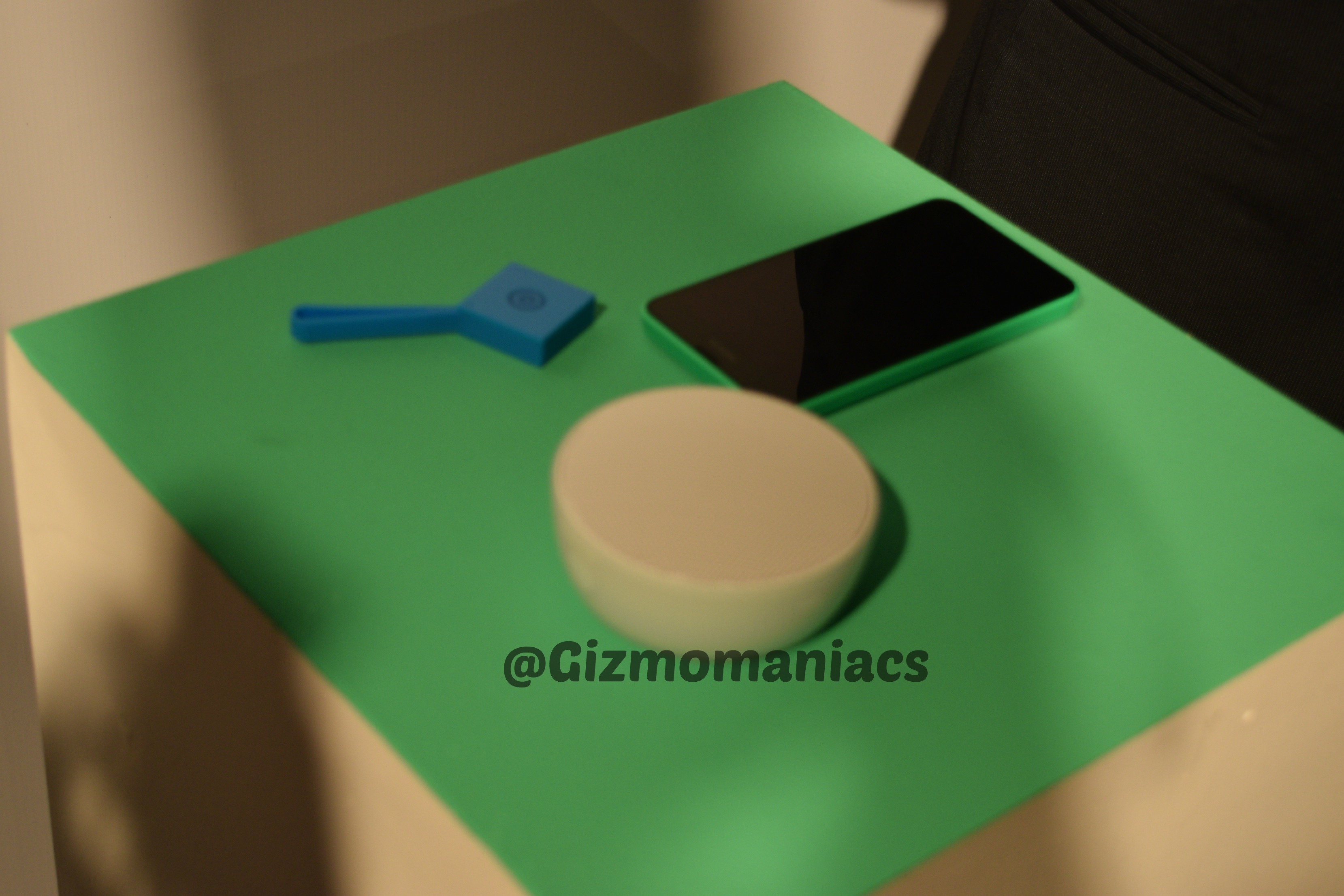 Quick specs of the MD 12 portable speaker are as follows
Dimensions: Diameter-84 mm, Height-38mm
Maximum music playback time: 15 hours
Sound Output: 95 dB at 0.5 metres
Connectivity: Bluetooth 3.0 + HS, NFC
Colours: Orange, Green, Yellow and White