Microsoft pic sharing app!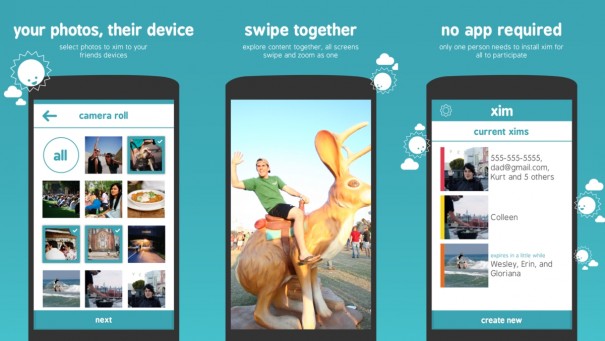 There are a couple of great apps in the market for easy pic sharing. But Microsoft has come up with all new app which makes snap sharing much simpler without having to pass the smartphones all around. Users can easily share their snaps by the help of Xim app which also doesn't require the receiver to have the app installed. Users can select up to 50 snaps at once from popular snap sharing and social networking apps like Instagram, Facebook and OneDrive; Users can also share snaps from their own camera roll in their smartphones. The users can simply share their pics by knowing the receiver's email id or phone number. A cool function introduced in the app is that any user amidst the sharing can swipe to next, previous snap or even zoom…and the other users in the same interaction can see it in real time. The features holds on for some time till it lapses in a particular interaction among the users.
For the time being the app has been made available into windows phone store and Google play store. But we expect the app also to come on to the iOS devices soon.