Try a new messaging app, Worth to download!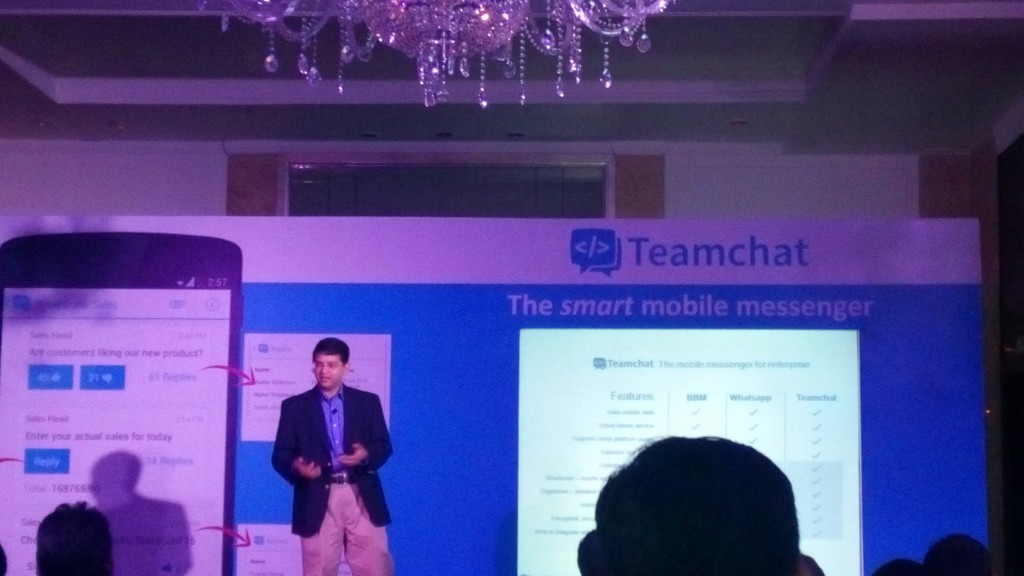 Messaging apps have transformed the basic means of communication between people in the past few years. A bunch of messaging apps have almost become the common vocabulary of people who use those apps. While the present range of apps are designed to handle basic purposes of messaging and contacting others by the help of PMs and group chats, but they are not well designed for the messaging needs within the organisations. The present apps limit the size (members) of the group and disturb often with each and every message of the member of the group.
Teamchat, a revolutionary app, has been launched just a few days back which features instant messaging or real time messaging exclusively to satisfy the needs of any enterprise.  The app will enable organizations to greatly improve communications amongst its employees, partners, agents, distributors, and suppliers using a mobile-first messaging experience. Teamchat app can be used for wide classes of enterprises namely, sales team managers can use it to generate real-time sales reports from nationwide sales teams; marketing managers can use it to get a poll from their teams about new product features and competitive information; HR managers can use it to gather employee feedback, deliver instant reward and recognition and attendance management; service managers can use it to track their field technicians in real-time to improve customer response times and retail organizations can use it to track store sales and metrics across nationwide retail outlets.
Teamchat app also sorts out the problem of message clutters from groups. The app has in built intelligence to aggregate up the records and messages to update to final updated message or record. For example, when a user posts a poll in the group, the message updates itself automatically with the aggregate result when other group members reply to it. No matter how many users respond to the poll, it's just one message in the conversation thread. Teamchat comes with an admin panel that enables organizations to manage users, groups, downloads, integrations and customizations. Teamchat offers server- and client-side APIs (application programming interfaces) to enable integration with popular third party tools and apps. Teamchat comes with numerous templates including poll, survey, number tracker, comment, multi-field forms, comment, location, nominate etc. which becomes an utter ease for all the enterprise needs.
Teamchat is available across all popular mobile OS's like Android, iOS, Windows, Blackberry, Firefox OS and others. Commenting on the launch Beerud Sheth, founder & CEO of Teamchat said, "Teamchat makes enterprises truly agile by enabling instant, actionable communication across large organizations, without being overwhelmed by message clutter."