At Oculus Connect Keynote that happened on Wednesday, a new standalone device has been introduced. This new device has been announced by Mark Zuckerberg and is termed as the Oculus Quest. The project in the beta stage was known as the Project Santa Cruz. This device ships with amazing capabilities like full room tracking and PC like motion controls. The device will soon go on sale, so let's check out more about its specifications and pricing.
It is a completely standalone device which means it doesn't require any PC or smartphone to work. The device borrows some of its features with the last year's Oculus Go. Although this new Oculus Quest looks more promising with the fresh high-end controllers. According to Mark, most of the popular PC and smartphone apps would be ported to Oculus Quest platform. This will give users an experience of the PC based Oculus Rift.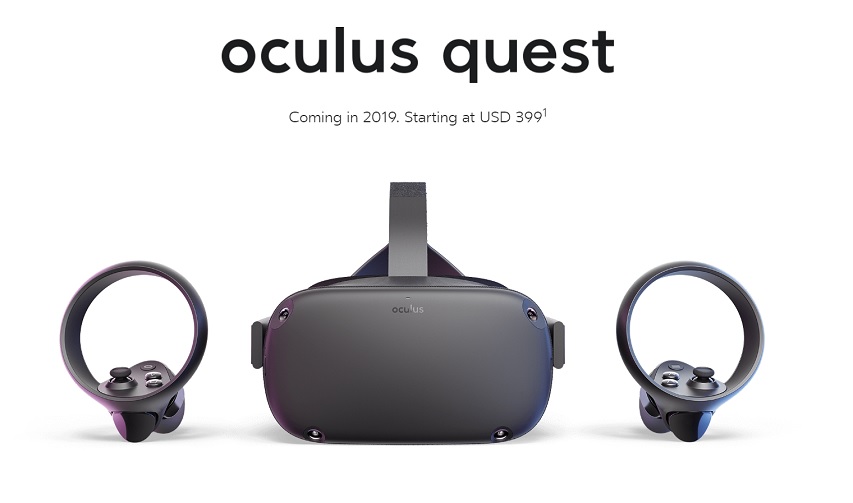 It carries a resolution of 1600 x 1440 pixels per eye which is exactly identical to that of the Oculus Go. Oculus Quest features spatial sound which gives true to life feel. Oculus guest comes with two motion touch controllers that can be tracked in space and consists of analog sticks, physical buttons, etc. According to Oculus 50 games will be made available for it when launched. The device will be made available to general users next year. The price for the 64GB variant of Oculus Quest is kept at $399. For more updates stay tuned to Gizmomaniacs.