OnePlus gets new OTA updates!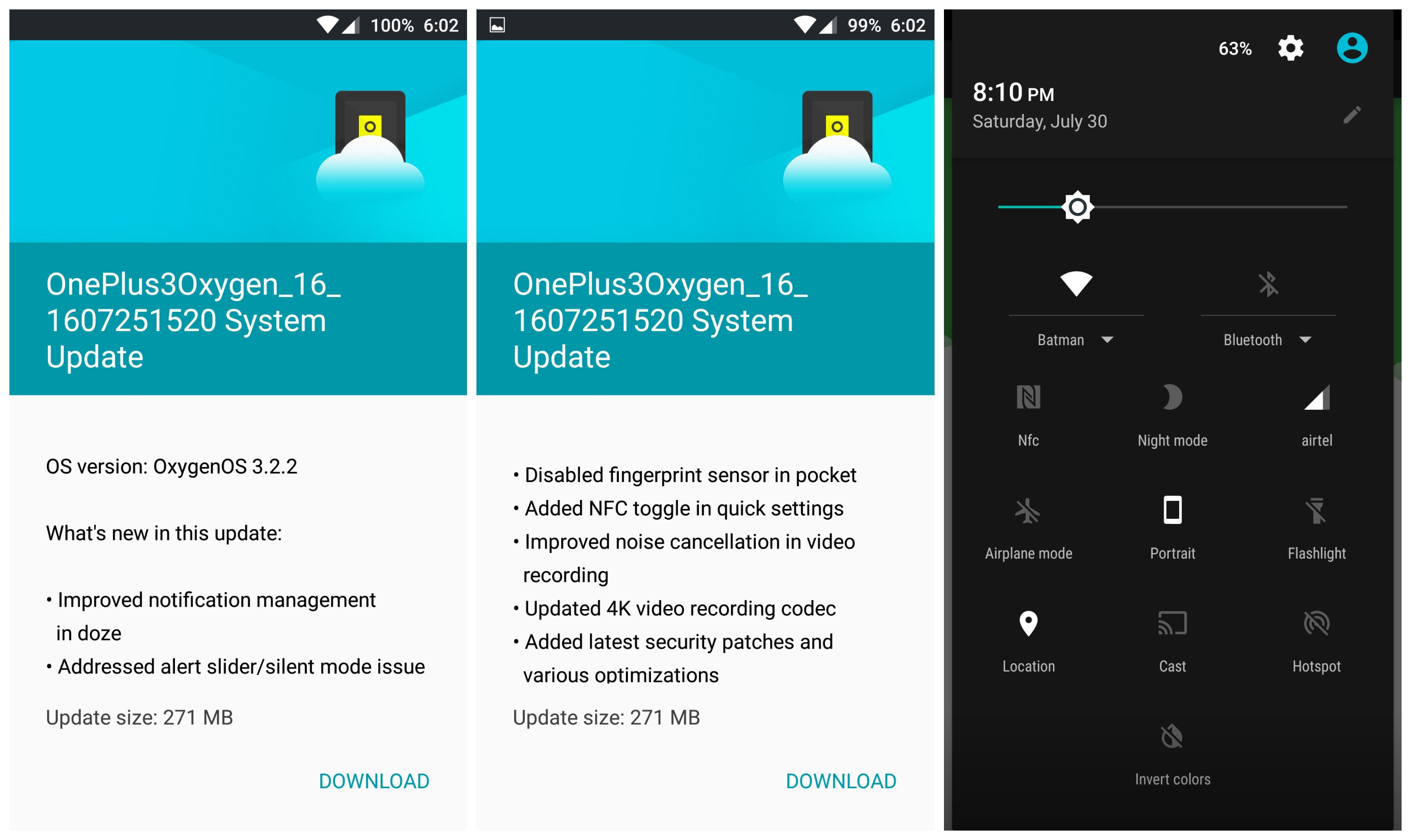 OnePlus 3 gets the new 3.2.2 update which recently rolled via OTA. This update comes with some major bug fix and video quality improvement. It fixes the alert slider, and disables the fingerprint scanner while the phone is in your pocket. It has Updated 4K video recording codec too.
The Baseline profile is limited to using CAVLC encoding, which needs less processing power to decode than CABAC encoding which is used for the Main and High profiles. The update adds NFC toggle in the quick settings and includes the latest Android security patch for July.
All the updates coming with 3.2.2 version are
Improved notification management in doze.
Addressed alert slider/silent mode issue.
Disabled fingerprint sensor while in pocket.
Added NFC toggle in quick settings.
Improved noise cancellation in video recording.
Updated 4K video recording codec.
Added latest security patches and various optimizations