Panasonic launch its 4K store in New Delhi!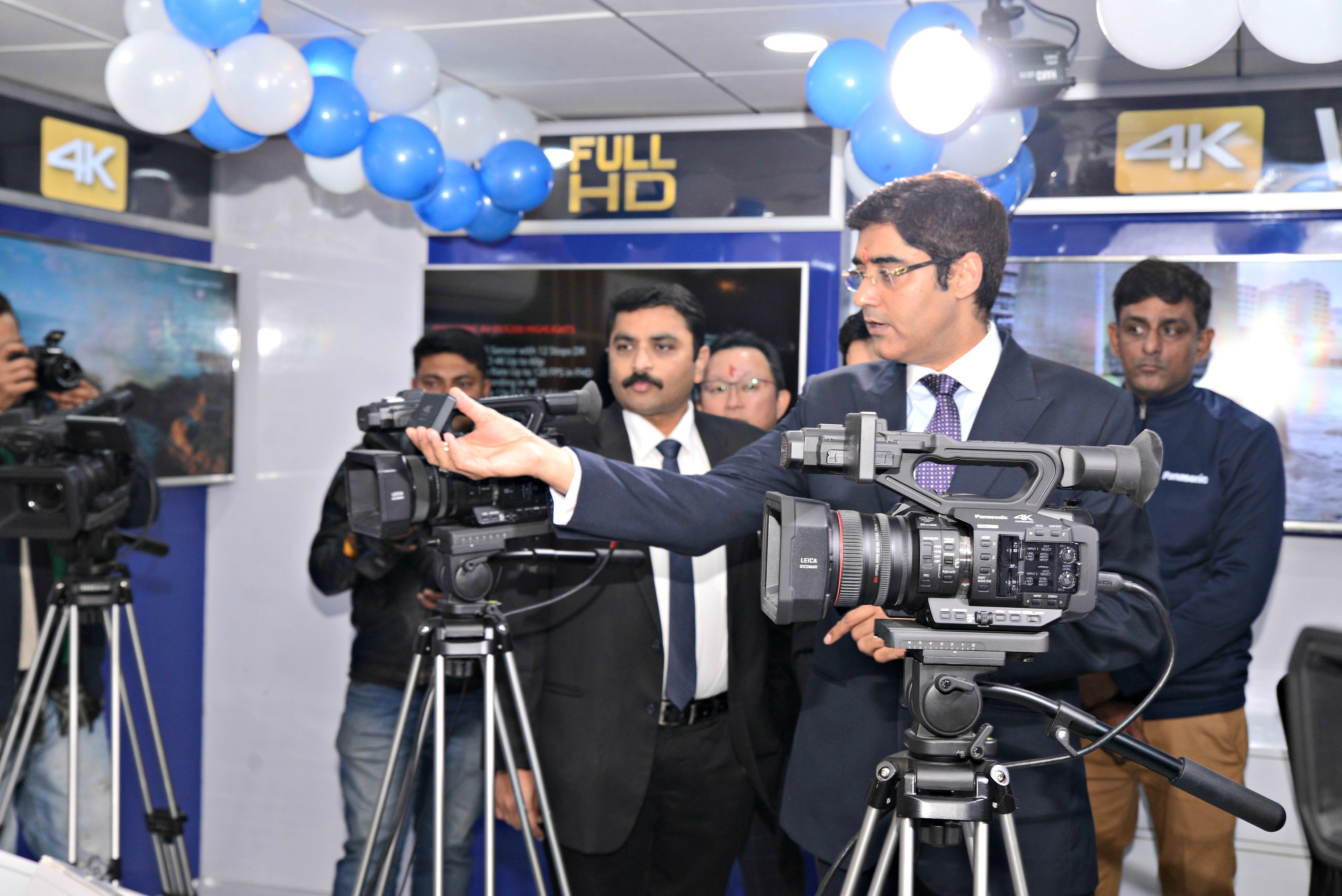 Panasonic India Pvt. Ltd inaugrated first of its kind Video and Still Photography School in India. It comes with Panasonic 4K Technology which is available in cameras and camcoders. The store is located in Connaught Place, which is in centre of National Capital, and spread across 850 Sq. ft.
Panasonic aims promotes 4K and 6K technology which is current and future perspective. It has specialized staff from Panasonic who can help the customers for the queries on camera operations and any other operational issues of the products. The workshops for professionals will cover in depth knowledge of 4K technology, post production and new models. It will be solution for Wedding, Documentary, Fashion, Candid, Advertising photographers, Broadcast videographers and amateurs in video and photography.
It will help to learn Panasonic Micro four thirds, Wedding camcorders, 4K camcorders and AVCCAM range. Customers can witness the new products which were recently launched in 2017 at the store.
Mr. Manish Sharma, President & CEO, Panasonic India and South Asia, said,
[notification type="notification_info" ]"Panasonic is elated to announce the launch of its first and exclusive 4K Pro center in India. With the colossal growth of photography culture and increase in popularity of 4K, India has emerged as one of the prolific markets for Panasonic. With this launch, we aim to create an interactive and informative buying experience for our existing and potential customers. With the availability of variety of 4K and 6K products and conducting workshops, we aim to create engagement, education and an experiential purchase for the customer."[/notification]
Mr. Gaurav Ghavri, Product Head – Digital Imaging, Panasonic India, said,
[notification type="notification_info" ]"4K technology market is expected to drive the change in the industry. With the introduction of Panasonic 4K Pro Centers, we plan to take customer experiences to the next level, making it special by providing them with a rich photographic experience. It will help us provide our prospective customers deep understanding on 4K Technology which is the future of camera industry. This pro center lets our customers get a hands-on experience on the product features and operations. We will also be utilizing this opportunity to understand our customer queries related to the camera operations and product operational issues."[/notification]