Smartwatch is trending fashion!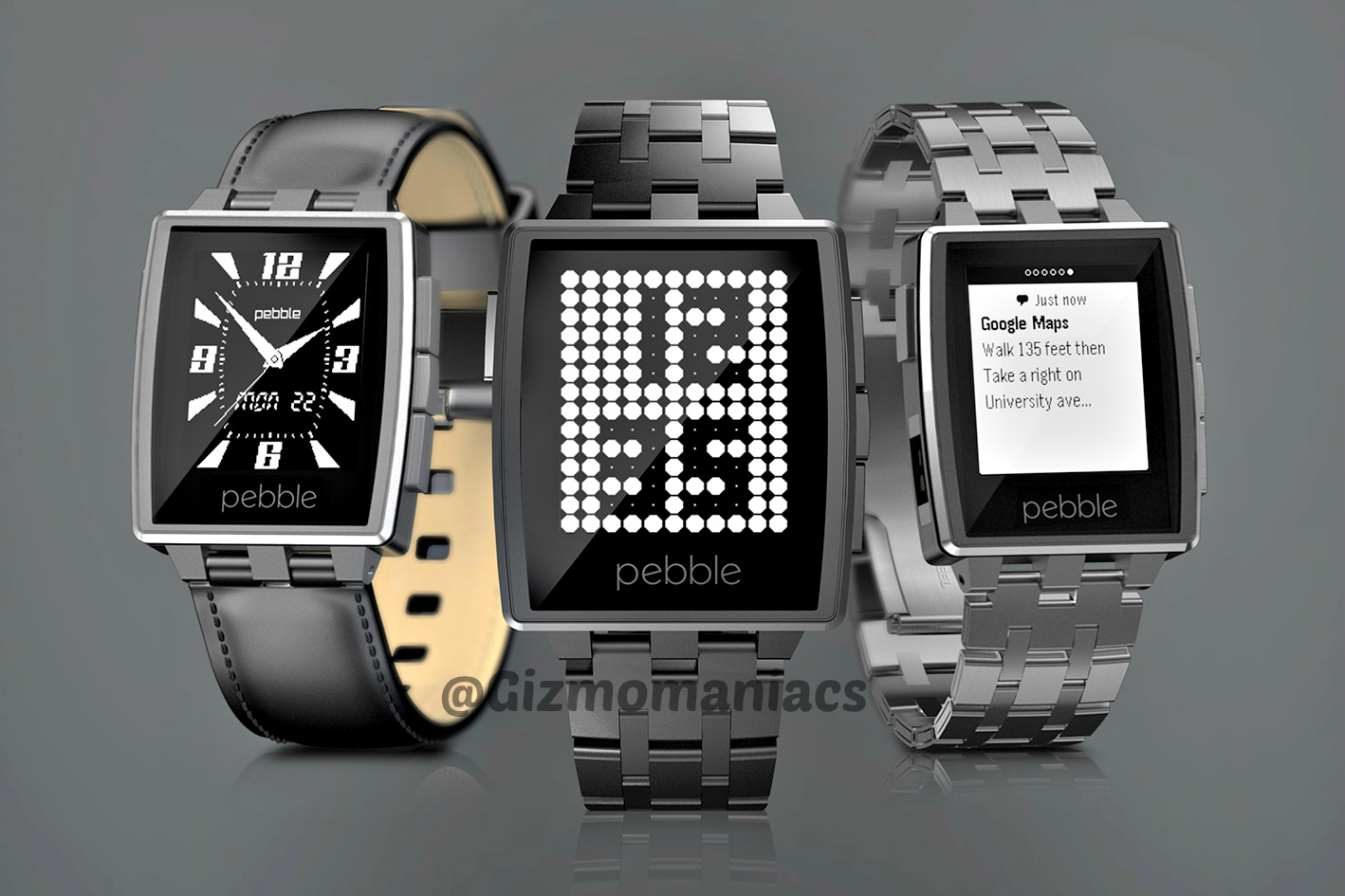 Pebbel made its name by being the pioneer in the smartwatch sector, and now they have come up with yet another model called Pebble Steel Smartwatch at CES 2014. Pebble Steel Smartwatch is smaller, thinner and made of steel. It comes in Brushed Stainless and Black Matte finish. It also has an option of metal strap or leather strap for all variants.
The smartwatch comes with an e-paper display on Corning Gorilla Glass Screen with anti-fingerprint and oleophobic coating. Pebble promises that battery will last up to a week.
The smartwatch will be available on getpebble.com for $249, and will start shipping globally from 28th January 2014.
The smartwatch will get active notifications and glanceable informations on screen. Pebble also announced partnership with ESPN, Pandora and Mercedes- Benz including the existing partners like Foursquare, GoPro, Yelp and iControl apps. Pebble revealed its new Pebble appstore which will be an open platform for sharing apps optimized for smartwatches.  Appstore will go live from end January and will focus on categories like Daily, Notifications, Games, Fitness, Tools and Utilities and Watchfaces.
Pebble Steel is more or same like old Pebble model for User Interface. Pebble Appstore will be compatible with both the models. Pebble Steel is also waterproof with better battery. Steel magnetic charger is different so it will not work with the original one. Pebble can't replace the strap so it will release the specifications for third parties to sell compatible one.