What pebble has to offer!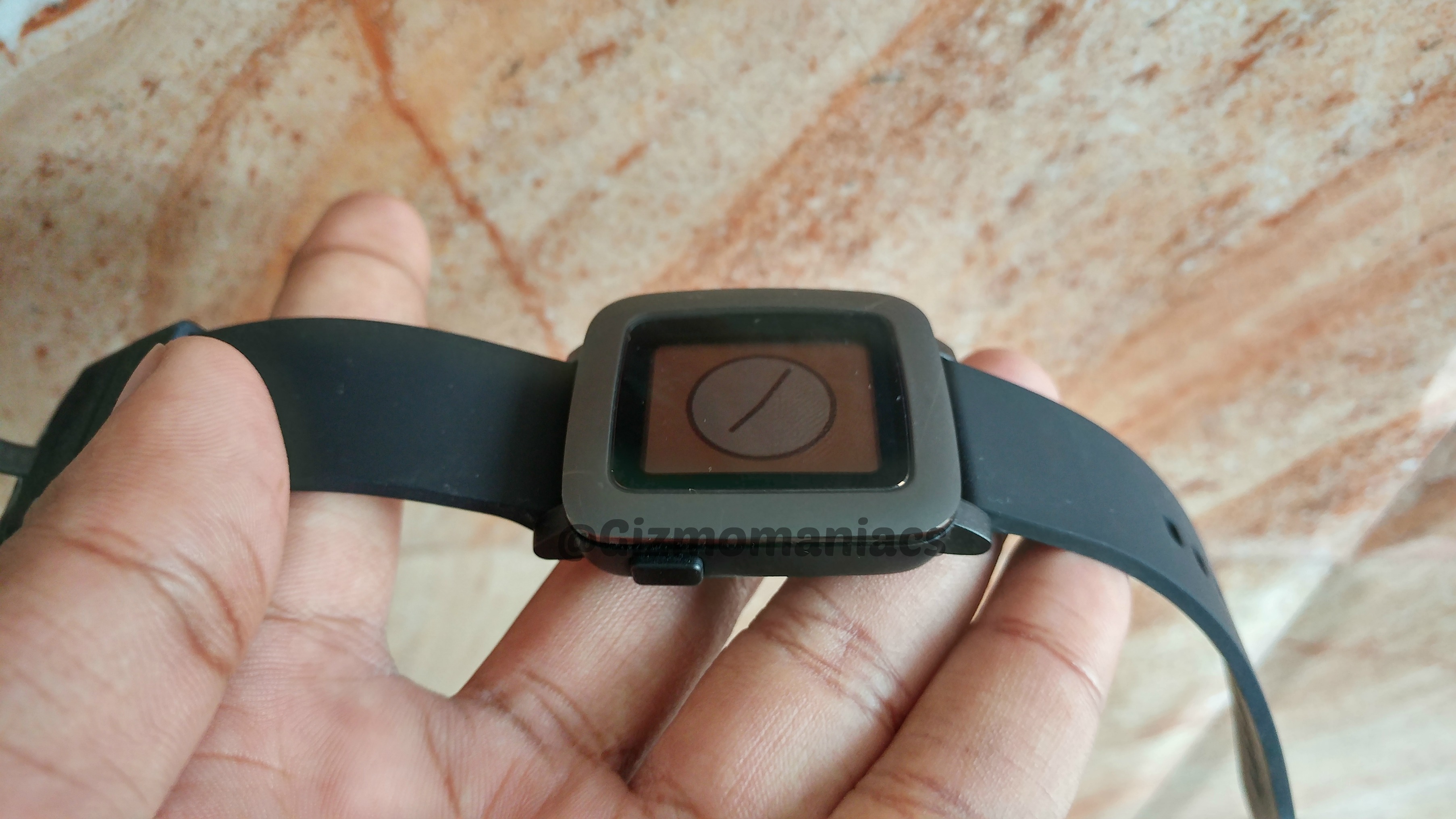 Pebble is one of the earliest entrants in the smartwatch genre and hence is renown name. Its smartwatches stand out from the competition, and looks like the best bet for a geek. But what about the average consumer, especially when we get questions like is smartwatch a necessity? What features do they offer that a phone doesn't? Are they worth the price tag?
Let's try to answer those question in the piece, where we are reviewing the Pebble Time. It's a sleek smartwatch with a new Timeline UI, which is an OS designed from the group up for smaller screens instead of repurposing the smartphone OS. Pebble Time has an e-paper display, it consumes lesser battery life and allows it to offer a battery backup of up to seven days. It also has voice dictation for messages, Pebble Health feature, and water resistance. It's available in colours such as red, white or black, and has a unisex design. The price tag of the Pebble Time is Rs 9,999.
Design and Display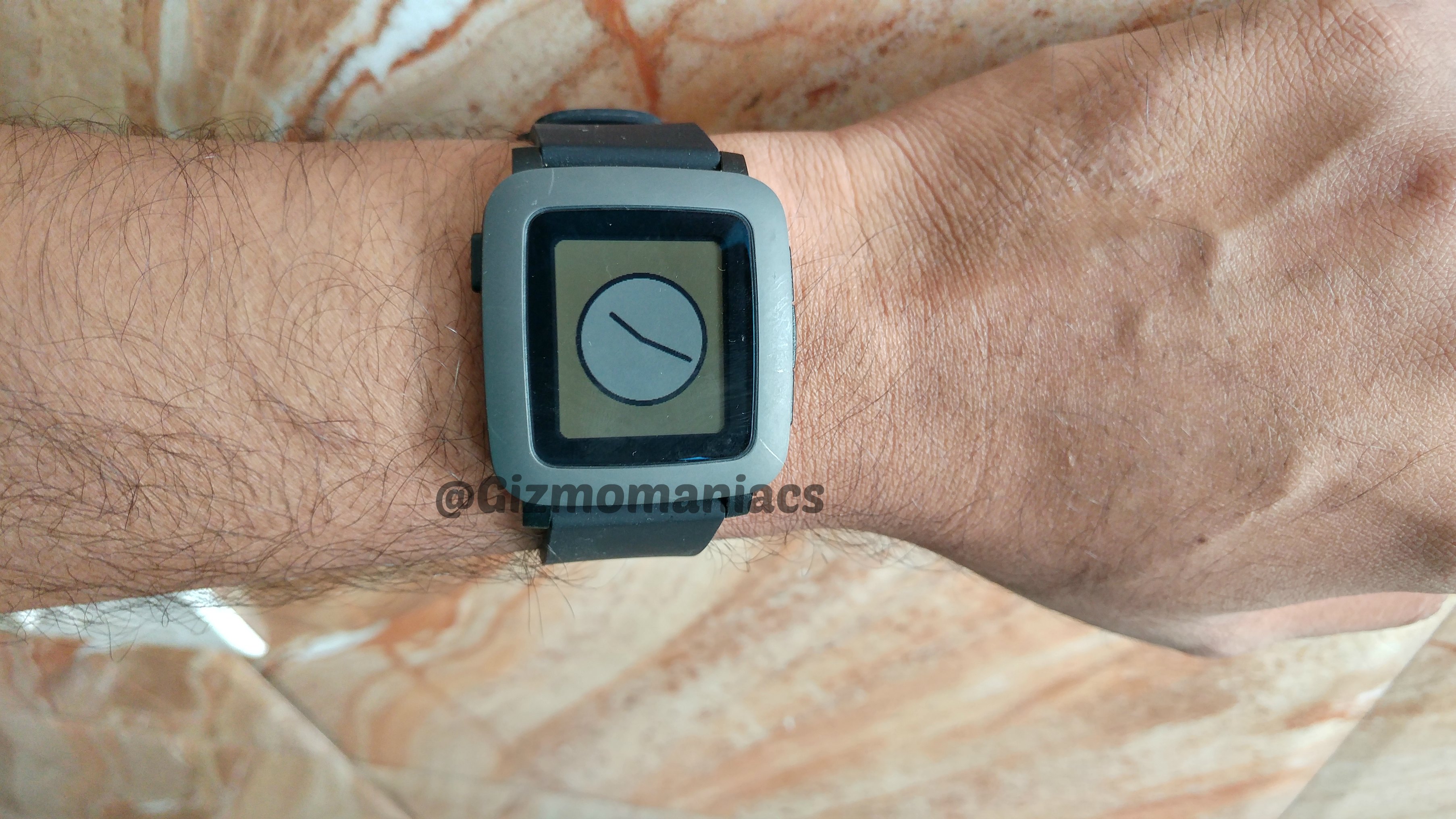 The Pebble Time looks better in real life than it seems in the picture. We got the Black model which is simple and fits as a perfect accessory with any outfit. It weighs around 42.5 gram with the strap. The strap is 20% thinner than the previous edition and is comfortable to wear on the wrist. The display size of the screen is 1.25-inch, similar to the last edition.
The brightness is slightly dull and sadly, it can't be increased. But it produces enough brightness in sunlight which makes it readable. It has four physical buttons which let you control the smartwatch and various functions. The Pebble Time has 50mm water resistance, but it gets easily scratched.
Timeline UI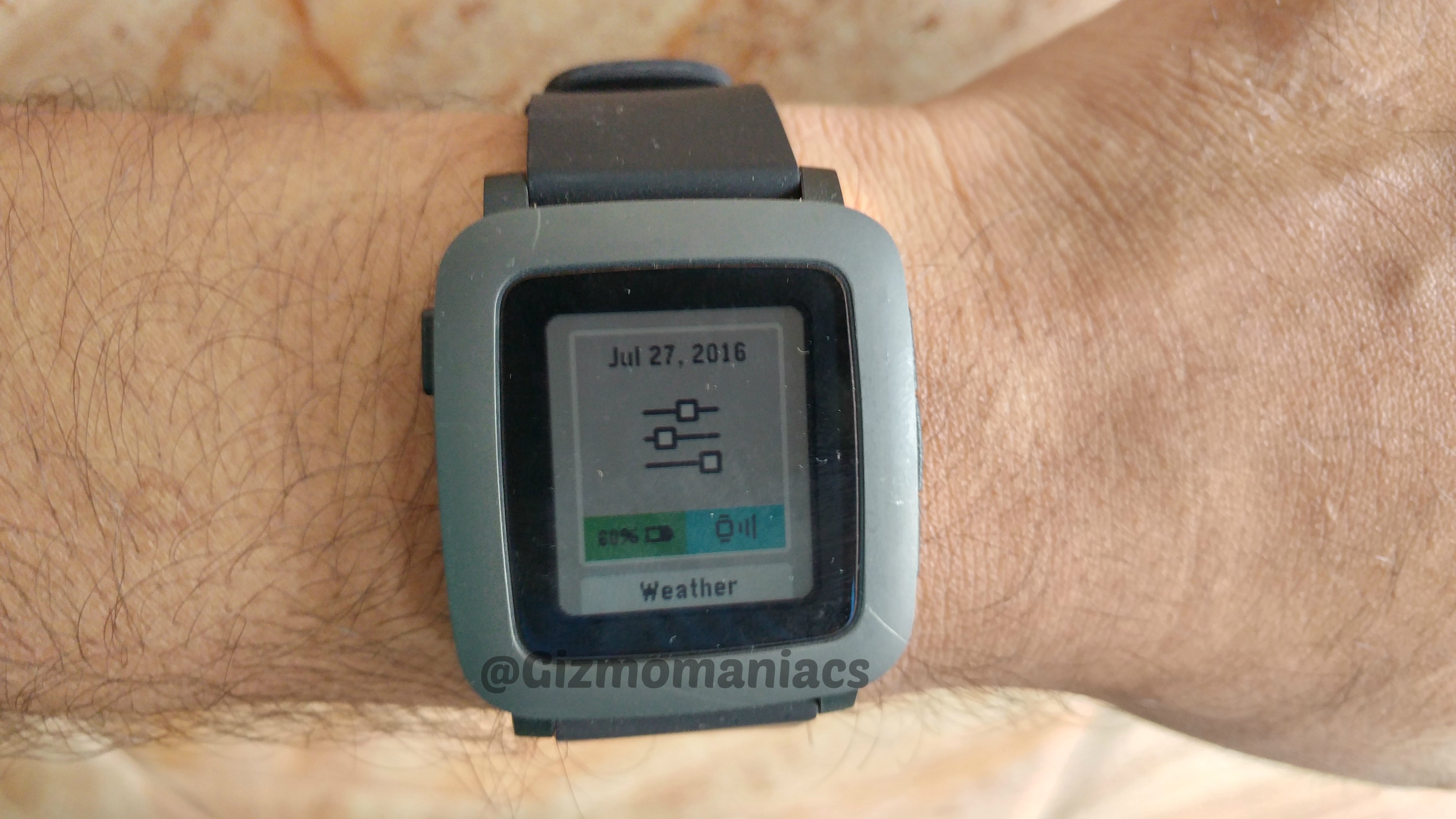 We have heard a lot about new Pebble OS with Timeline feature, which seems to be copied from Apple. It has limited apps and also allows you to download apps like  Swarm by Foursquare, fitness and sleep app Morpheuz, and Battery+ battery manager which gives push notifications.
The best thing of the smartwatch is that it's compatible with Android and Apple smartphones via Bluetooth. It has a default watch face, but there are too many available to download with various categories such as Fresh Picks, Chops collection, sports, mathematics, health picks, animated, weather, brain teaser, analog picks, pebble time watchfaces, artistic watchfaces, etc.
The middle button is used to access present info like Weather and Music players. The lower button lets you scroll down past 24 hours, while the top button takes you to 48 hours of future which are basically calendar items. The card icons look classy for all the notifications with the coloured background. It can't pull search and location with Google Now (which I wanted to see). It gives notifications a few seconds early than the smartphone and the screen pops up whenever you get a notification.
Long press buttons work easily for music controls but it is a little bit difficult as Spotify is not available in India and apps like Saavn, Gaana haven't been integrated with Pebble to give better experience using the smartwatch.
The apps which give better notifications syncing with my apps are WhatsApp, Telegram, Swarm, FB notifications, but unfortunately it doesn't display the Facebook Messenger notifications.
Apps and Battery Life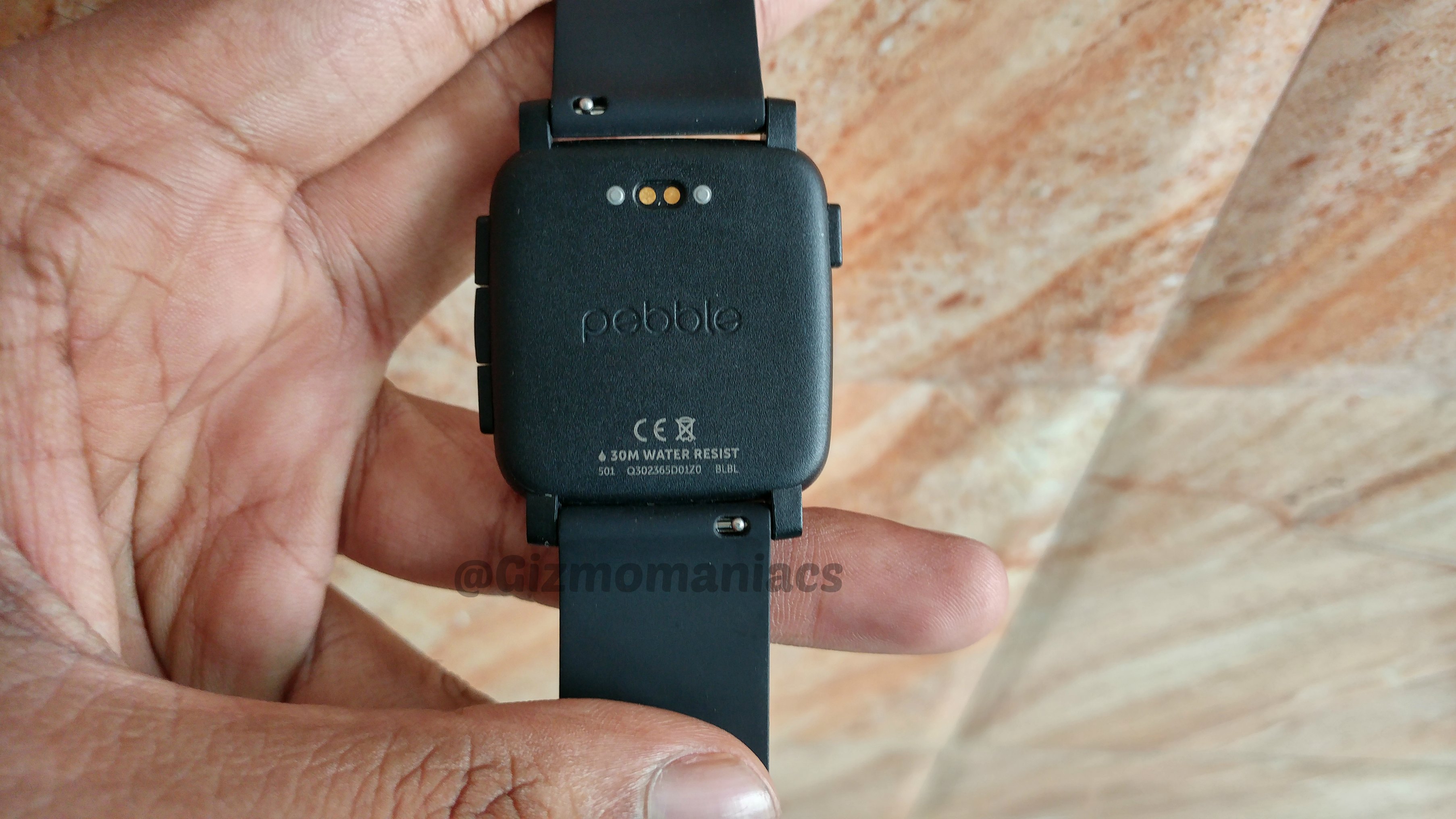 Pebble continues with the old apps like Pebble Health, TripAdvisor and it lags in comparison to the apps available for Android Wear watches and Apple Watch. Pebble Health does offer sleep tracking and native tracking. Sleep tracking is more or less accurate and matches with our sleeping habits. The company promises up to seven days of battery life, but it manages to run around five and half days, which is fair enough as compared with other smartwatches available in the market.
In the box, a charger cable (which is long in length) comes which can be connected via USB on laptop or a powerbank, and it does support fast charging too.What you get with Pebble Time – All push notification alerts and play games like Pixel Miner. It is
Overall, what you get with Pebble Time is all push notification alerts with an impressive battery life. It's affordable as well in comparison to many other options available in the market. It seems to be an ordinary smartwatch, but has some extraordinary features.