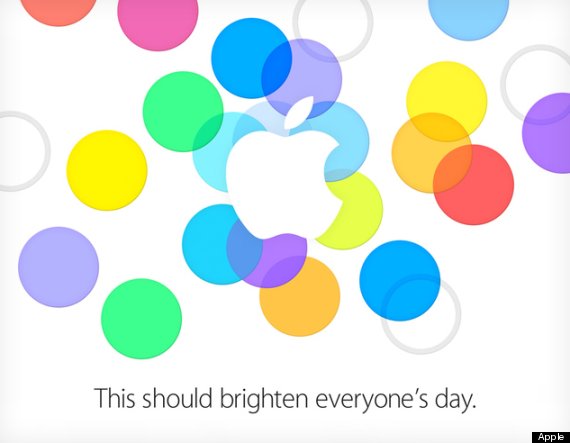 We have been following leaks of Apple 5S and 5C and the unofficial date of event, i.e., 10th September now seems official.
With "This should brighten everybody's day" and big colourful circles Apple is definitely suggesting range of colours for the new phones.
While we believe that 5C will have bright colours, we expect subtle shades for 5S. Gold iPhone has been in rumours for a while now. This would be first time when Apple will launch two phones at the same time. Along with this also comes most awaited iOS7.
This event will be at 1PM Eastern Time and till then all you can do is wait…