Mobile browsing gets better!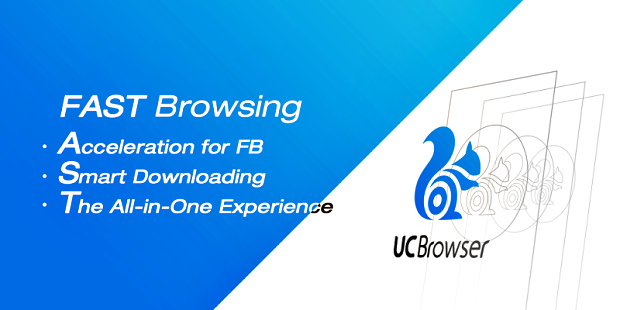 Why UC Browser for mobile? I use UC browser for last7 years or more, even at that time when Android was not in market and iPhone was a costly smartphone. UC Browser is best fasting browser in India as 4G is a dream, 3G is not happening in every place and yes 2G is available all over India.
Facebook is the most common page that is opened by nearly every user in India so let's do a speed test of UC Browser for Facebook page with other different mobile browsers. According to the StatCounter firm a test was performed with latest version of UC Browser for Android and other leading browsers in India. According to it UC Browser 9.8, Opera Mini 7.5.35199 and Google Chrome 35.0.1916.122 is the loading time. It loads 60% faster Facebook page and lesser wait time to switch the page from one to another. It lets you to more in Facebook like share a photo, upload a video, post a message on friend's wall.
To perform the test two of the best-selling Android smartphones – Samsung I9082 and Samsung I8262 is taken. All the caches and history of each browser is been cleaned before performing test. The goal was to perform on UC Browser of loading Facebook page under 2G and 3G network conditions.
The Verdict:
On 2G Network
UC Browser 9.8 which is 35% faster and Opera mini is 30% faster than earlier versions.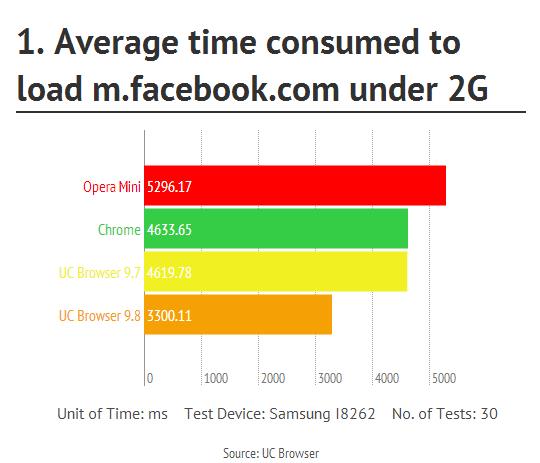 On 3G Network
UC Browser 9.8 which is 60% faster and Opera mini is 30% faster than earlier versions.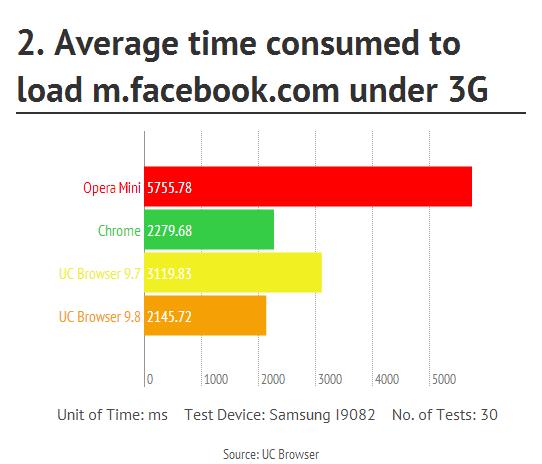 Means earlier it took 3 seconds to post one photo on your Facebook page now it will take only 2 seconds on UC Browser to do so.