App lets hassle free pickup and delivery!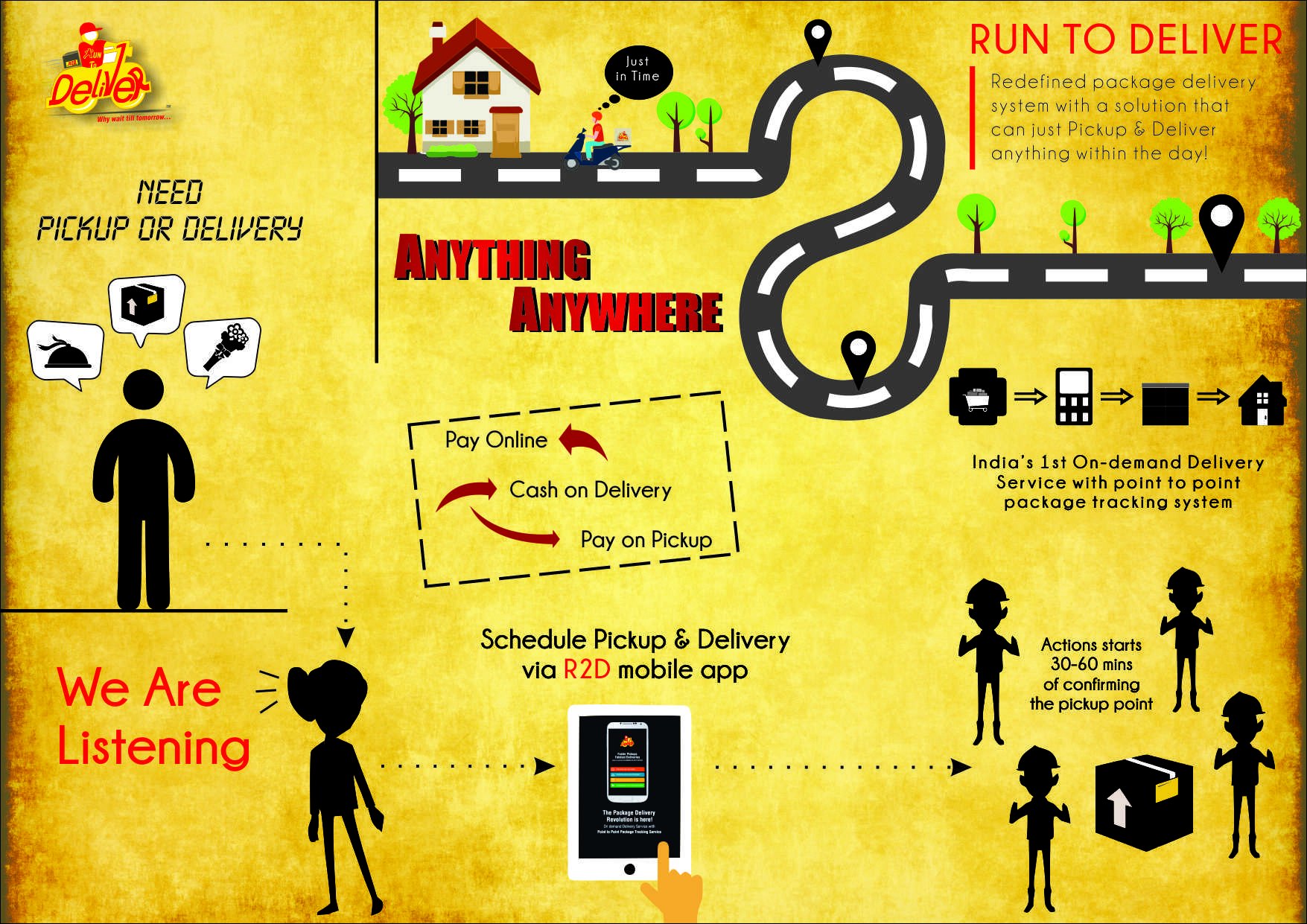 Run to Deliver announced the release of its android app in India that provides the fastest on demand & pick up drop services. India's first app allows Online on demand delivery. This app allows the users to call in Run to Deliver officials for the pick-up and delivery of anything and everything within the city.
If you want groceries fro the store or want food from your favourite restaurant which doesn't deliver in your area, the app Run to Deliver can deliver it at the given address. If you forget something a wallet or luggage back home, Run to Deliver can give the fastest pick up drop service to the spot.
All this can be done with the help of the app which shows options which is easy to use and responsive. This app not only just allows pick-up and delivery options for home, it also allows the small and medium business owners and contractors to help in their service with the pick-up and delivery of their items at a very nominal cost. The feature can be used to save time and money for anything you want within the city.
In addition to the fastest pick-up and delivery, the app feature to track packages till it gets delivered.  Less time consuming and affordable way to get work done, this app is free with the smooth interface following android best design practices.
Google Play Store – Run 2 Deliver