Music on the go like never before!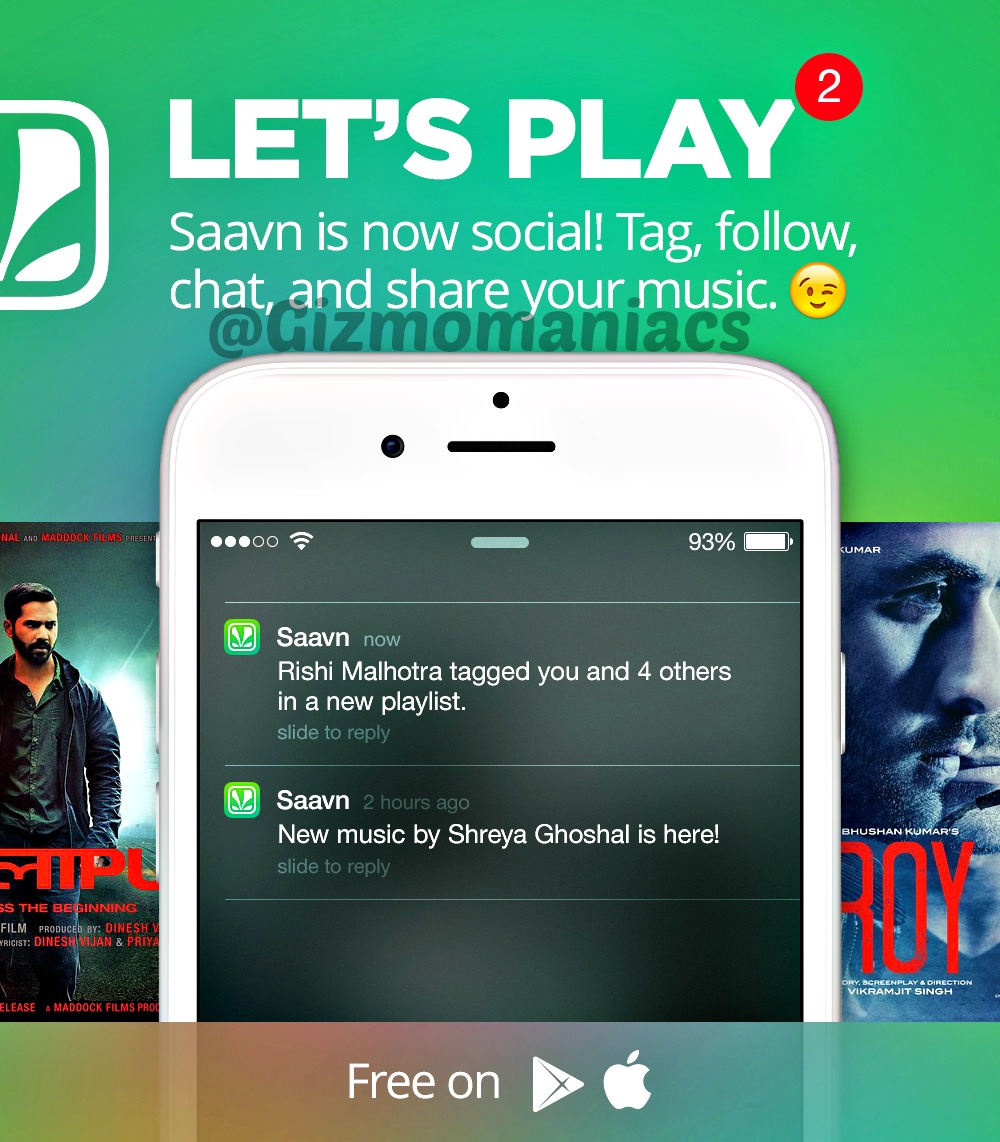 Saavn recently announced the launch of Saavn Social, It's a set of in-app social features for making music streaming to be a shared experience between users. It'll give access to Tag, Follow, Chat, and Share on Saavn. Millions of music listeners around the world can now engage with friends' listening activity more intuitively and seamlessly. They can express emotions, memories, and ideas while listening their favorite music with just a tap of button. The new features will give allow the users to Tag one or multiple friends in songs and playlists. Also the tagged can comment on the content and engage in Music Chats for real-time digital conversations around music.
Rishi Malhotra, Co-Founder and CEO of Saavn, said.   [notification type="notification_info" ]"Social music is part of our DNA.  Music is a snapshot of our memories, our friends, and our shared experiences, but there has yet to be a cool way to truly express yourself with digital music. Saavn Social has been years in the making, and the experience changes the way we listen to music with the most important people in our lives. You can tag your friends in music in the same way you would tag them in a photo, making it a shared experience that is simply a delight to use. We believe music is the best photograph of our lives and we have brought this to life with Saavn Social. There have been a lot of social integrations in various music products, but no service has succeeded at enabling users to have a true, intuitive conversation around music.  We are known for developing the best products in the market and we always design around the user, not around the device. We have been using Saavn Social internally for a few months and it's changed the way we listen to and discover music. It's the beginning of more product advancements we will launch in 2015. " [/notification]
With the new Saavn update (iOS 3.6; Android 3.4), users who log into the app using Facebook will be able to use the features: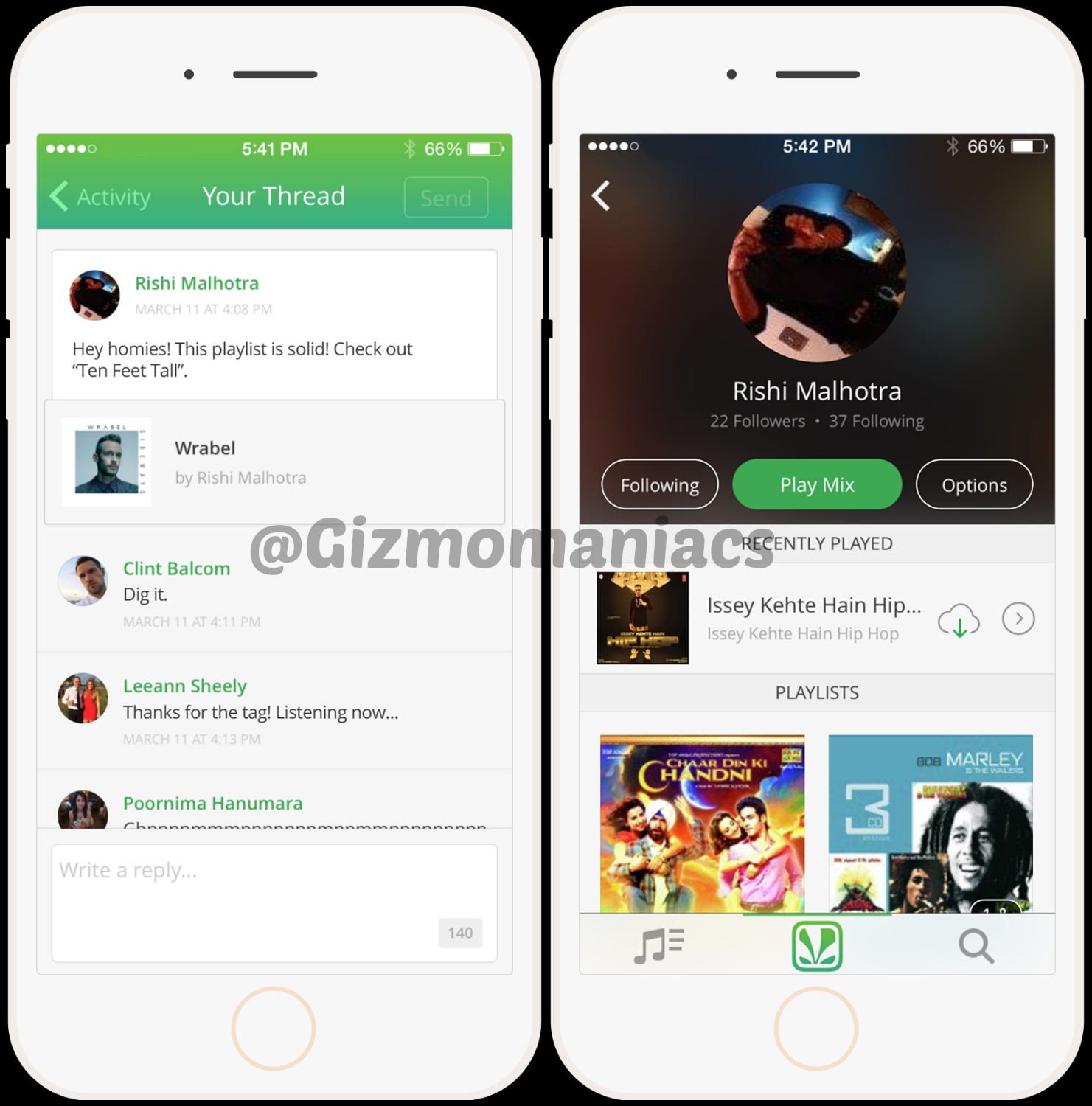 View a list of their Facebook friends who are also on Saavn;
Follow friends' profiles, playlists, and listening activities;
Follow specific playlists, artists, and celebrities;
Receive notifications when artists they follow add new music;
Tag friends in songs, playlists, and albums to launch in-app Music Chats;
Customize notification settings and have complete control of the experience.
The latest Saavn update also represents the first cross-platform launch for the music app, with the new features made available across iOS, Android, and Web simultaneously.
Also, they launched Live@Saavn. This is a series of live acoustic shows and interviews with popular international and Indian artists. They plans to host artists at its Mumbai HQ, also the company is producing high-quality videos of the live sets. All the recorded songs will be uploaded to YouTube for fans in India to enjoy. The first in the series features the popular LA-based indie-rock band, Young the Giant.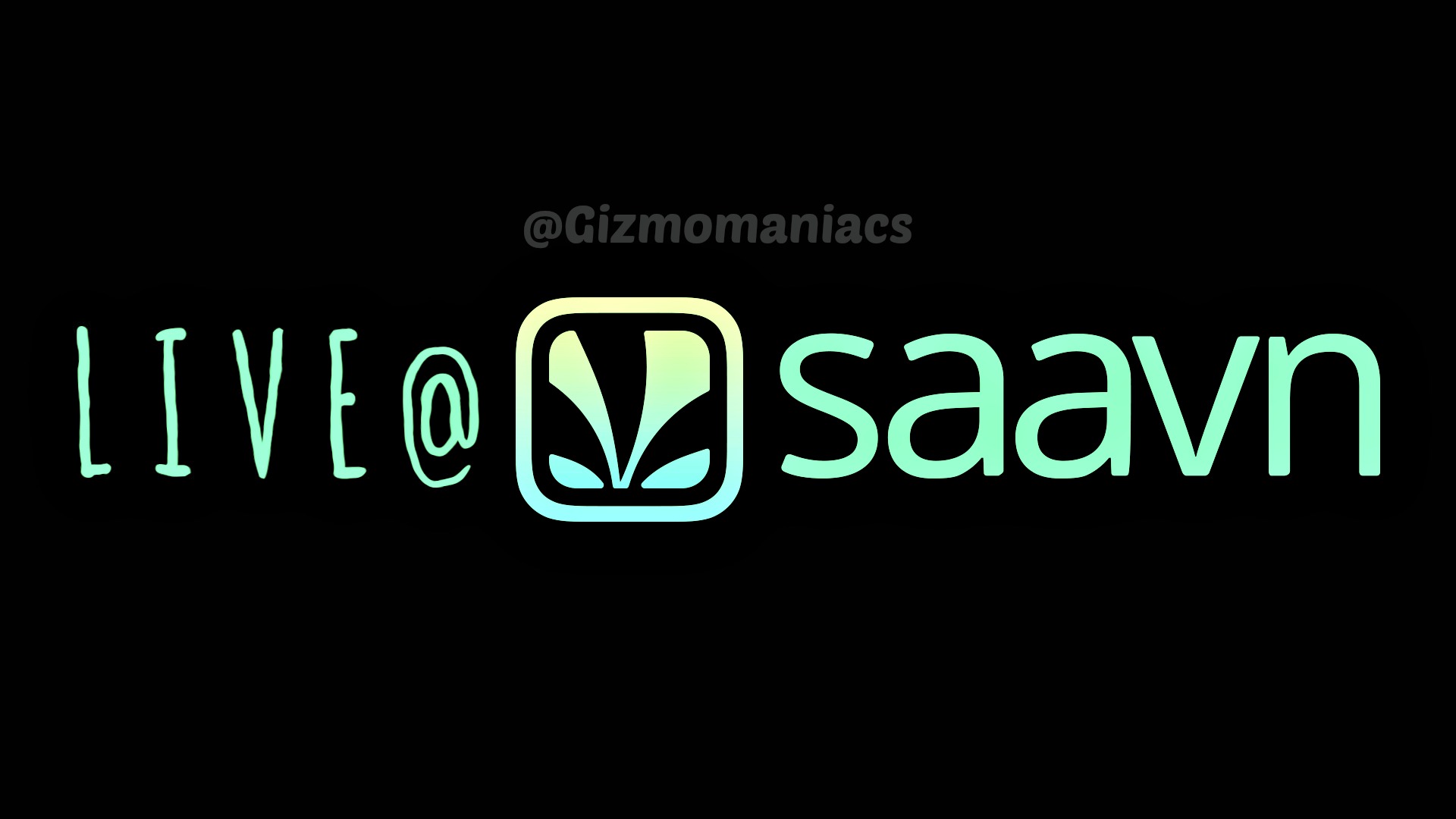 Paramdeep Singh, Co-Founder and Executive Chairman of Saavn, said. [notification type="notification_info" ]"We're dedicated to building the best possible mobile music experience at Saavn, and our users are paramount to everything we do. The artists themselves are just as important. Through our global label partners, we're able to deliver millions of tracks to music lovers around the world, and now we're connecting them with the artists behind the music. Live@Saavn is meant to further align Saavn with musicians in India. Whether they're visiting us from down the street or just flew halfway around the world, we're excited to celebrate some of the most talented musicians on the planet and create a true artist home for them on Saavn."[/notification]
Saavn hosted the group with the help of Sony Music India and Gibson Guitars. Additional artists in the pipeline for Live@Saavn will be announced in the coming weeks.