Samsung press release!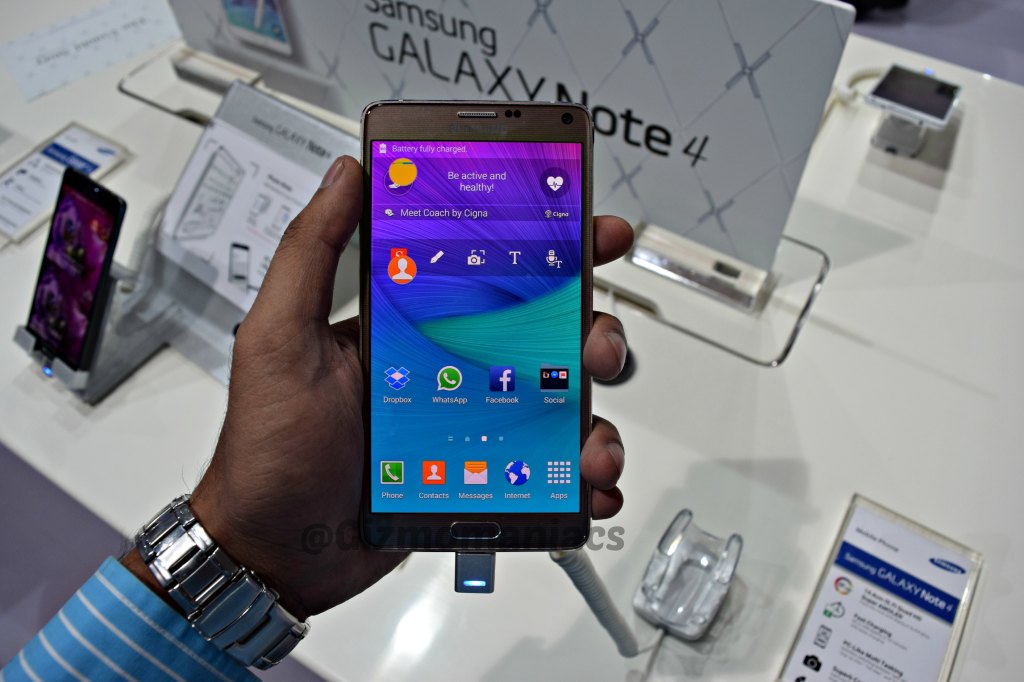 Samsung Electronics announced its approval by United Sates government as the first NIAP validated consumer devices which will handle the classified information. After ten MOA's (Memoranda of Agreements) which includes Galaxy S4, Galaxy S5, Galaxy Note 3, Galaxy Note 4, Galaxy Note 10.1 (2014 Edition), Galaxy Note Edge, Galaxy Alpha, Galaxy Tab S 8.4, Galaxy Tab S 10.5 and the Galaxy IPSEC Virtual Private Network (VPN) Client to the Commercial Solutions for Classified (CSfC) Program Component List.
According to JK Shin, CEO and president of IT and mobile business, Samsung Electronics [notification type="notification_info" ]"The inclusion of Samsung mobile devices on the CSfC list proves the unmatched security of Samsung Galaxy devices supported by the KNOX platform, At Samsung, we continue to address today's increasingly complex security challenges, and are committed to delivering the most reliable mobile platform satisfying the needs of professionals in all industries, from SMBs and enterprises to governments and additional regulated markets."[/notification]
This accomplishment is the direct result of Samsung's successful testing and certification under the U.S. government's Common Criteria Mobile Device Fundamental Protection Profile (MDFPP) and VPN Protection Profile (VPNPP) programs. The listed Samsung devices are available for use with classified government networks and data. All devices and capabilities incorporate security features powered by Samsung KNOX.
Earlier this year Samsung mobile devices were officially included on the Defense Information Systems Agency (DISA) Department of Defense Approved Products List for Sensitive but they were for unclassified use.
The CSfC list for highly secured solutions supplements the DISA listing, enabling the U.S. government, it also contractor to create composed solutions meeting the full range of U.S. government security objectives.
Samsung is the only manufacturer with the mobile devices on both lists. The growing number of Samsung devices on both lists allows the United State government to enjoy cost effective and high security on mobile experiences with a variety of options.