Samsung has just introduced its most premium smartphone in the market and it is none other than Samsung Galaxy Note 9. The device borrows its basic design structure from the predecessor Galaxy Note 8 though everything inside is way more capable. It is the second flagship offering from the brand after Galaxy S9-series devices. Undoubtedly the device is one of the prime gadgets you can grab right now. In this overcrowded market where hundreds of devices are available to grab it becomes typical to figure out whether a device is appropriate for you or not.
Our today's story can be a good handout for a person who is planning to buy the Galaxy Note 9 and is still in a confused state. We know you're already tired of reading several reviews that are available on the internet but hey! are you ready to risk your hard earned $1000 based on a review from some publication. Our take is that be smart and ask yourself what features you care about the most in a smartphone, which makes it easy to remove all confusions. Here in this article, we will be sharing some of the best features Galaxy Note 9 offers and are hardly available on any other device in the market. So without wasting a moment let's get straight to the top features that Samsung Galaxy Note 9 offers.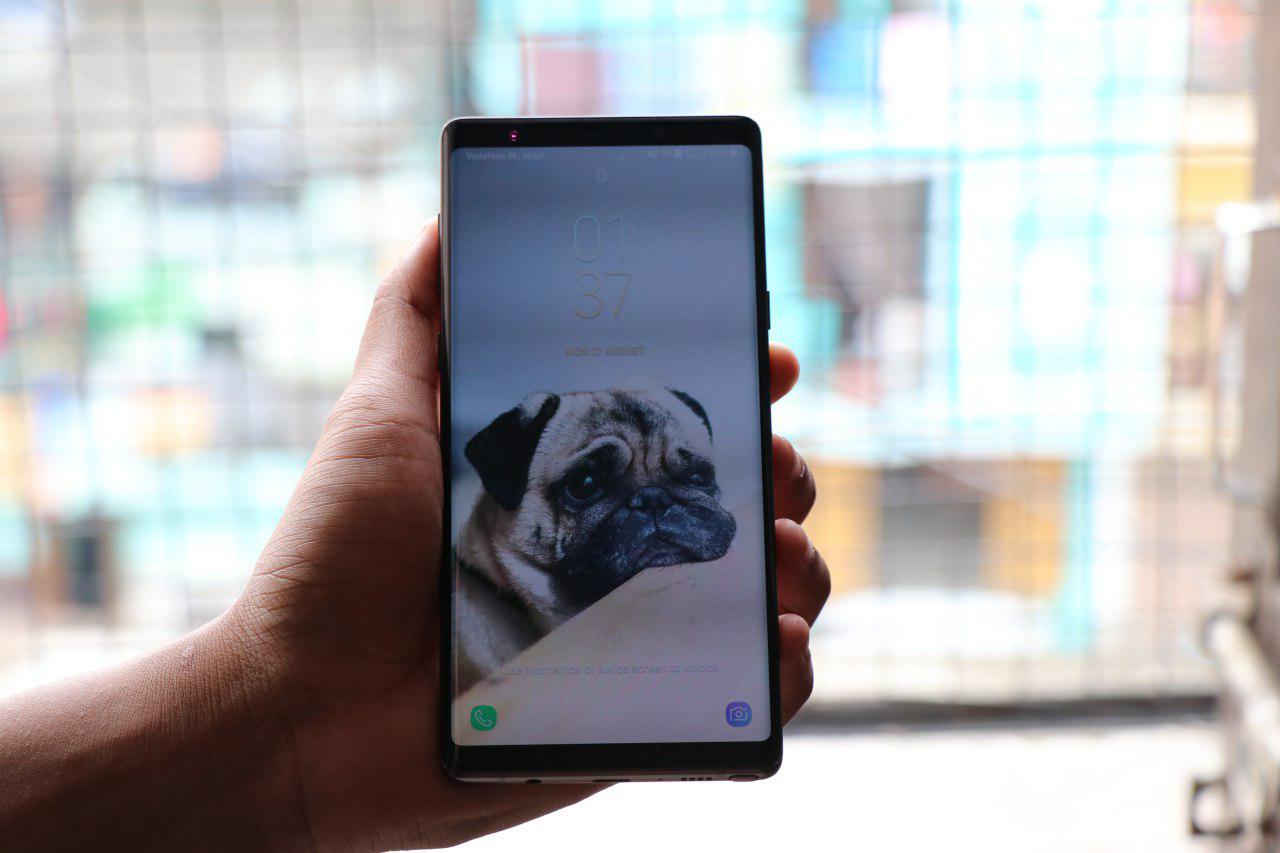 Display as bright as the Sunlight
Samsung Galaxy Note 9 has a crisp looking 6.4(Inch) Super AMOLED Display with a resolution of 2960 x 1440 pixels. The device neither has a bezel-less design nor it comes with a notch which gives it an aspect ratio of 18.5:9. The panel is compatible with HDR 10 and supports always on display out of the box. There is a protective Gorilla Glass 5 produced by Corning. If all these specs are not enough then according to DisplayMate (Worldwide leader in video diagnostics) Samsung Galaxy Note 9 has the most superior display ever experienced on a smartphone. The Display has amazing color accuracy and is bright enough to view in direct sunlight.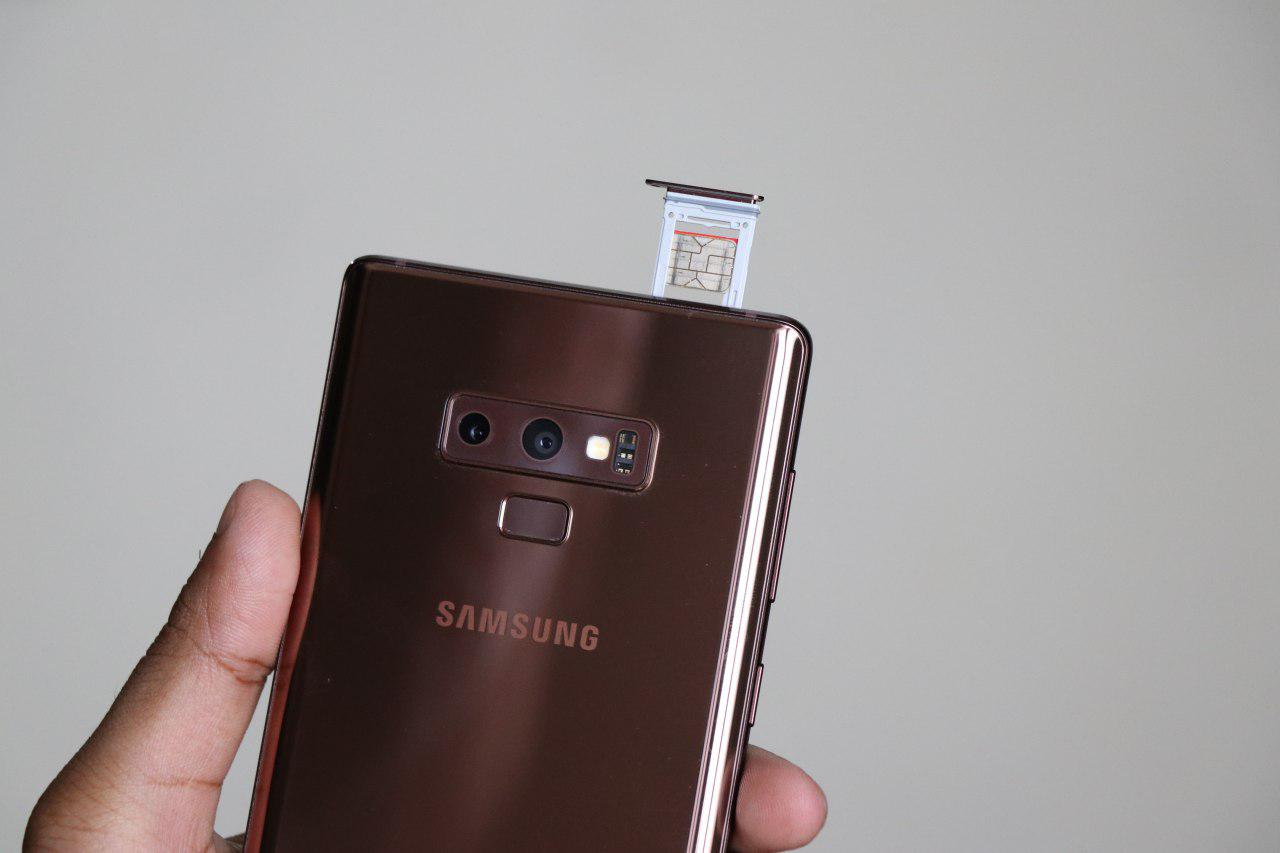 Bluetooth Enabled Stylus
Samsung Galaxy Note-series from ages is known for its mammoth display and stylus functions. It is the first time when Samsung has done some creativity with the stylus and that too is out of the box. Identical to a regular stylus Note 9's stylus can perform all function from making note, drawing something, etc. This new stylus houses a Bluetooth module, an antenna, and supercapacitor. This Bluetooth enabled stylus acts as a remote control and can help you a lot in presentations, slideshows, Dex, etc. This stylus can be charged by placing it in the phone's holder for 40 secs. You all will be surprised to know that this can even work without Bluetooth connectivity, like when your device is in airplane mode, battery saving, etc.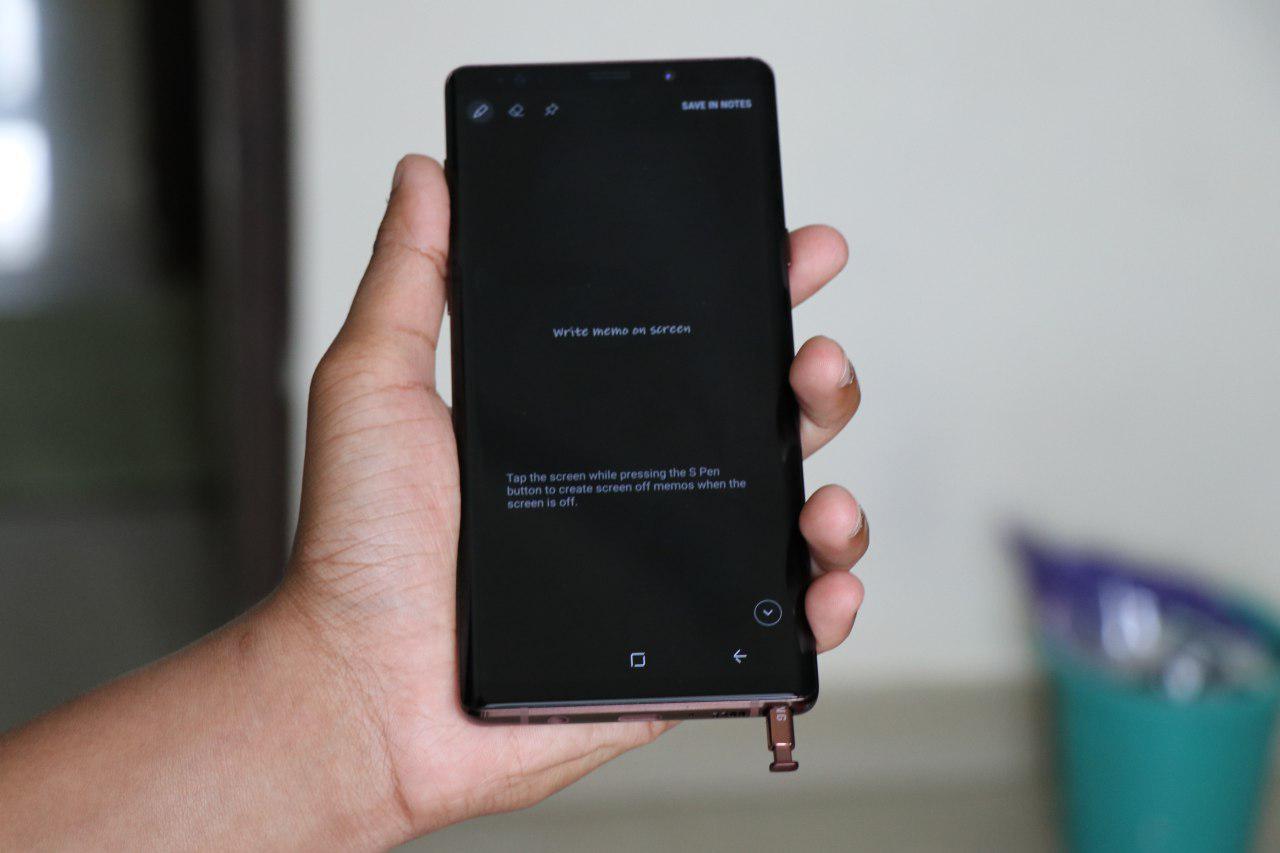 Amazing set of Cameras
In the rear segment, it has a 12MP+12MP Dual Camera setup with Dual-Pixel PDAF. The main sensor out of the two provides a user with a feature termed as the variable feature. Samsung is the first brand to introduce this tech in a smartphone. This allows a user to swap between Aperture value f/1.5 and f/2.4. The large f/1.5 Aperture value improves low light shots by a considerable margin by giving great depth at the same time. The secondary 12MP telephoto lens with fixed Aperture f/2.4 allows the device to achieve 2x Optical Zoom and the Live Photo mode is also made possible using it. Both lenses are optically stabilized which provides next level smoothness to videos. In the front, an 8MP selfie camera with Aperture f/1.7 is present which takes great selfies. Galaxy Note 9 makes use of Artificial Intelligence to recognize the scene and deliver processing according to it. The handset also has an edge over other devices as it offers whopping 960fps Slo-mo videos.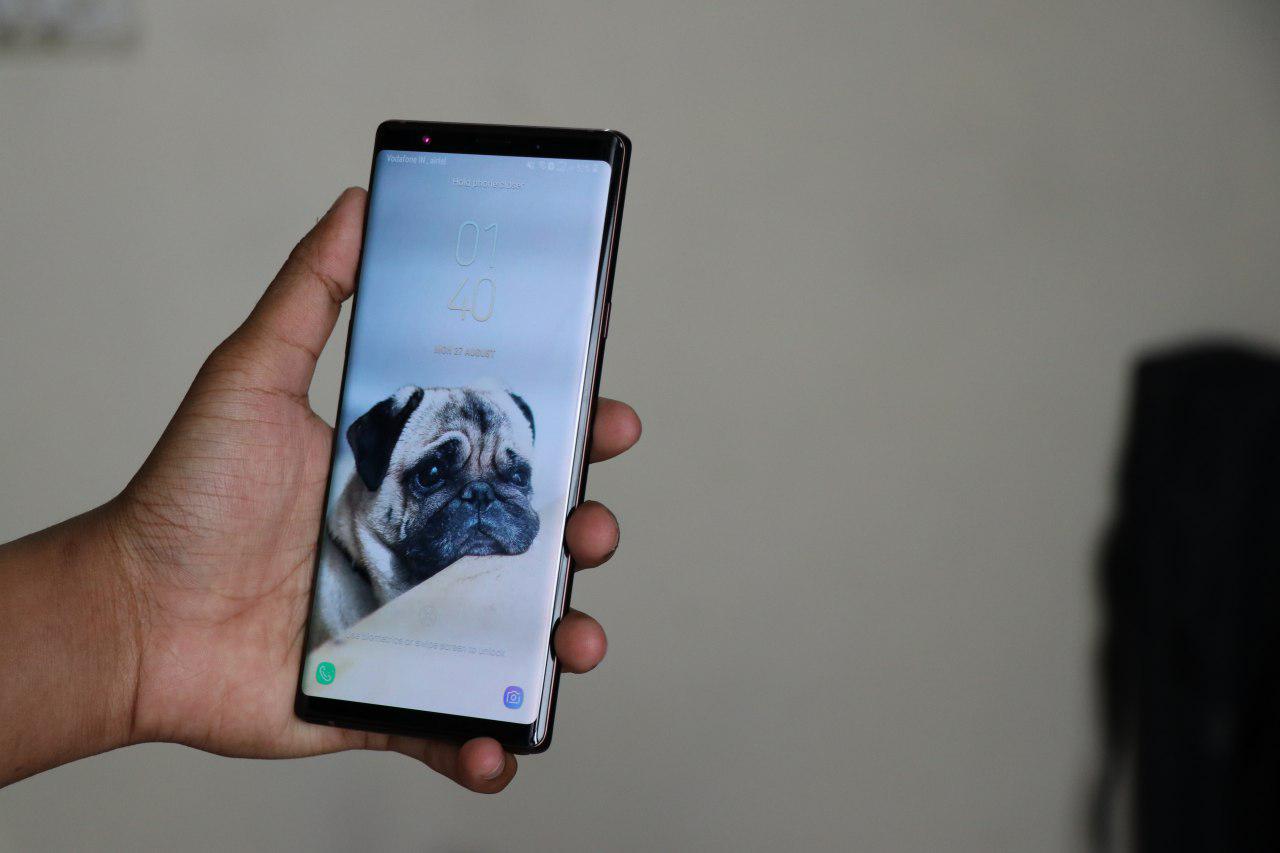 Beastie Performance
Qualcomm Snapdragon 845/Samsung Exynos 9810 ensures the best performance on your Galaxy Note 9. Depending upon the region the device is shipped with any of the above-mentioned processors. Both are very identical when it comes to real-time performance. The device can handle innumerable tasks simultaneously and the most important it can run PUBG in max graphics settings. So whether you are a regular user or a gamer the device will not gonna disappoint you in the performance segment. Galaxy Note 9 is made available in two variants: 128GB ROM+6GB RAM and 512GB ROM+8GB RAM. Multitasking and storage is not a problem here as luckily it has a memory expansion slot as well. Both processors are based on 10nm manufacturing process which means they can deliver unbelievable performance and at the same time uses battery efficiently.
Advanced Bixby 2.0
We've seen the Bixby 1.0 on previous Samsung smartphones and how it helps to ease your workload. The personal assistant developed by Samsung now supports and can command to the third-party applications. It also comes with additional modes and shortcuts which comes handy most of the time. And users can also set their own command on it to boost their workflow.
Fortnite is one of the most buzzed games alongside the PUBG. And Samsung is offering a privilege that their users and the first one to get the mobile version of the popular game on a smartphone. Epic Games, the developer of this game launched the Fortnite Mobile along with Samsung Galaxy Note 9.
So these are some of the best features that Samsung Galaxy Note 9 offers. If your major priority is Camera, Display, Performance, Stylus then nothing better than Note 9 is available in the market for now. The device is available in the market for a starting price of 68,000 INR roughly.