New technology for washing machine by Samsung!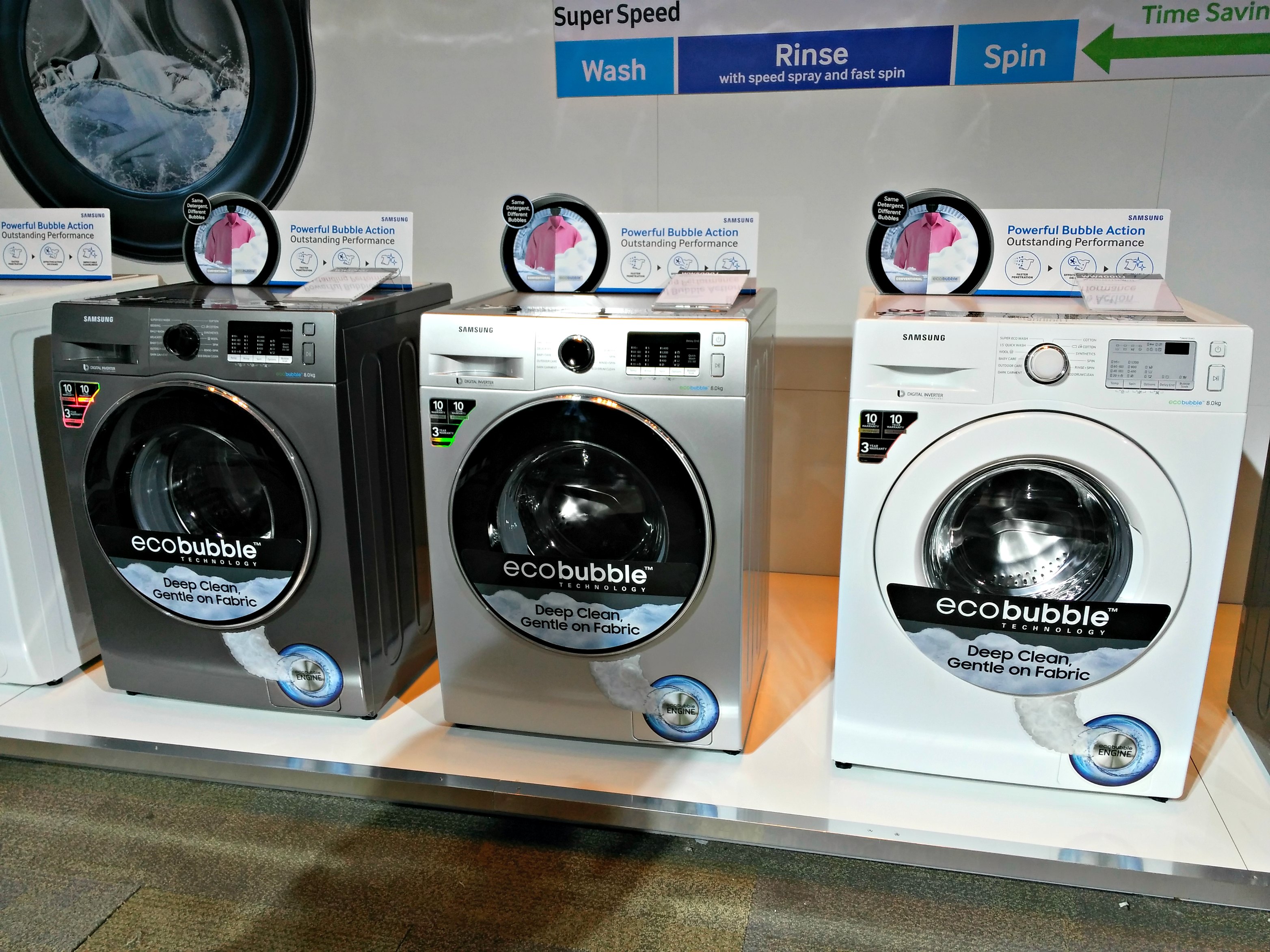 Samsung India today announced next generation with first front Load AddWash washing machines, 5 new models in the crystal range and "K" Series with Magic Dispenser in the top load segment. The top load washing machine also has ActivWash+ technology for more easy experience.
ActivWash+ technology comes under Make for India initiative. The Samsung R&D and Design Team put effort to deliver something which is similar to Indian washing. The ActivWash+ technology is running across 33 countries across globe.
Rajeev Bhutani, Vice President, Consumer Electronics, Samsung IndiaElectronics, said,
[notification type="notification_info" ]"We are extremely thrilled to unveil our stylish and innovative washing machine range for our consumers. While the needs of our Indian consumers are evolving dynamically, our focus is to provide them with solutions that are stylish, time and energy saving to make their lives simple, easy and convenient.
Enhancing our product portfolio with our latest innovation and technology, the new AddWash and "K" Series Top Load washing machines have been designed and tailored according to the specific needs and demands of Indian consumers."[/notification]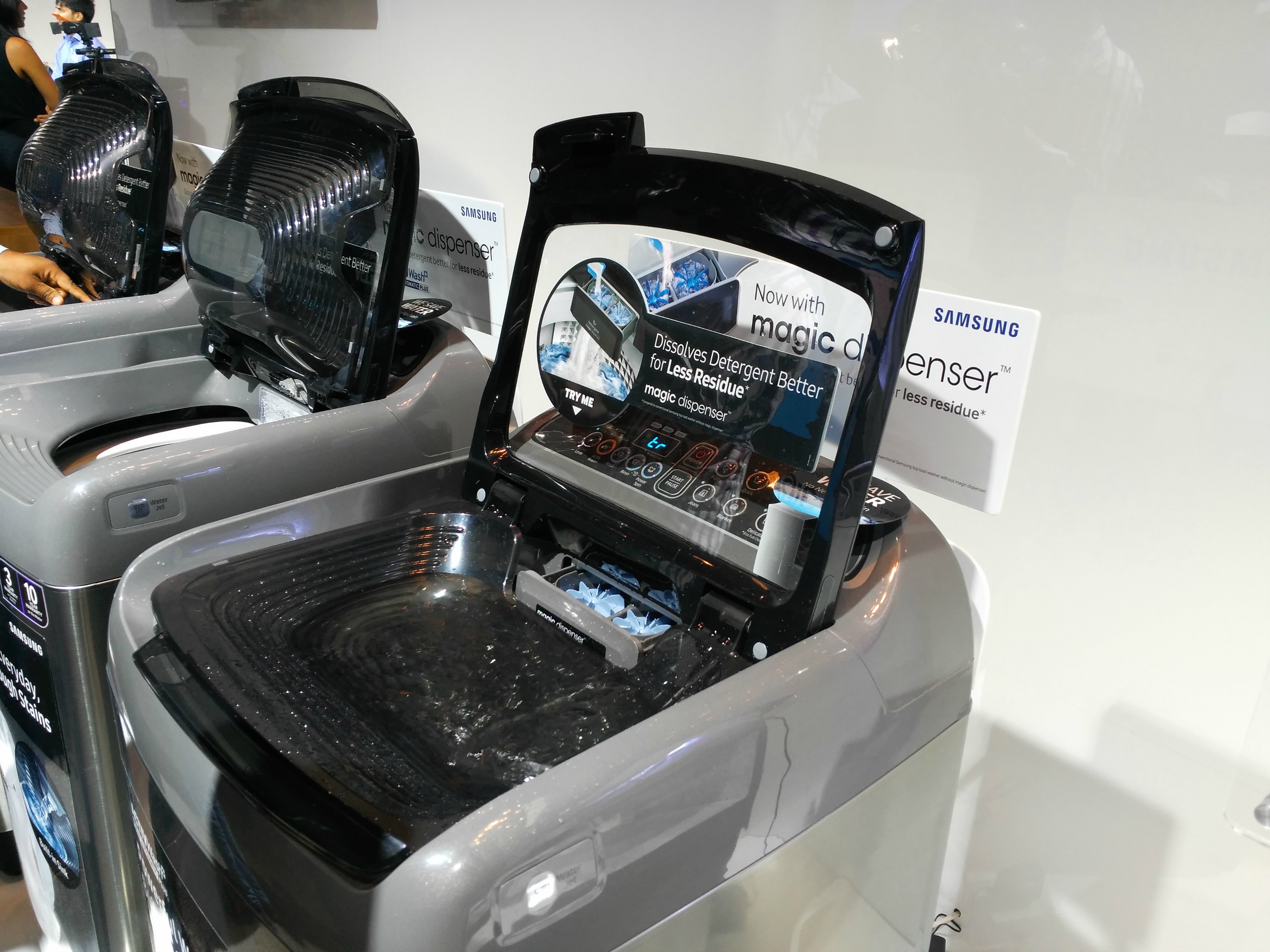 The Samsung AddWash comes with Add Door which allows to add laundry items anytime while washing cycle. It lets to hand wash clothes for rinsing or adding extra softer. The AddWash features lets to finish the washing cycle in 59 minutes. The AddWash Range will be coming in 8Kg and 9Kg capacity segments.
The Magic Dispenser "K" Series lets one wash with residual detergent, and designed to create powerful water vortex that dissolves both liquid and powder detergent and spreads it evenly before user start washing. It prevents detergent to be lumpy and reduces chances of residue left on clothes and washing machine.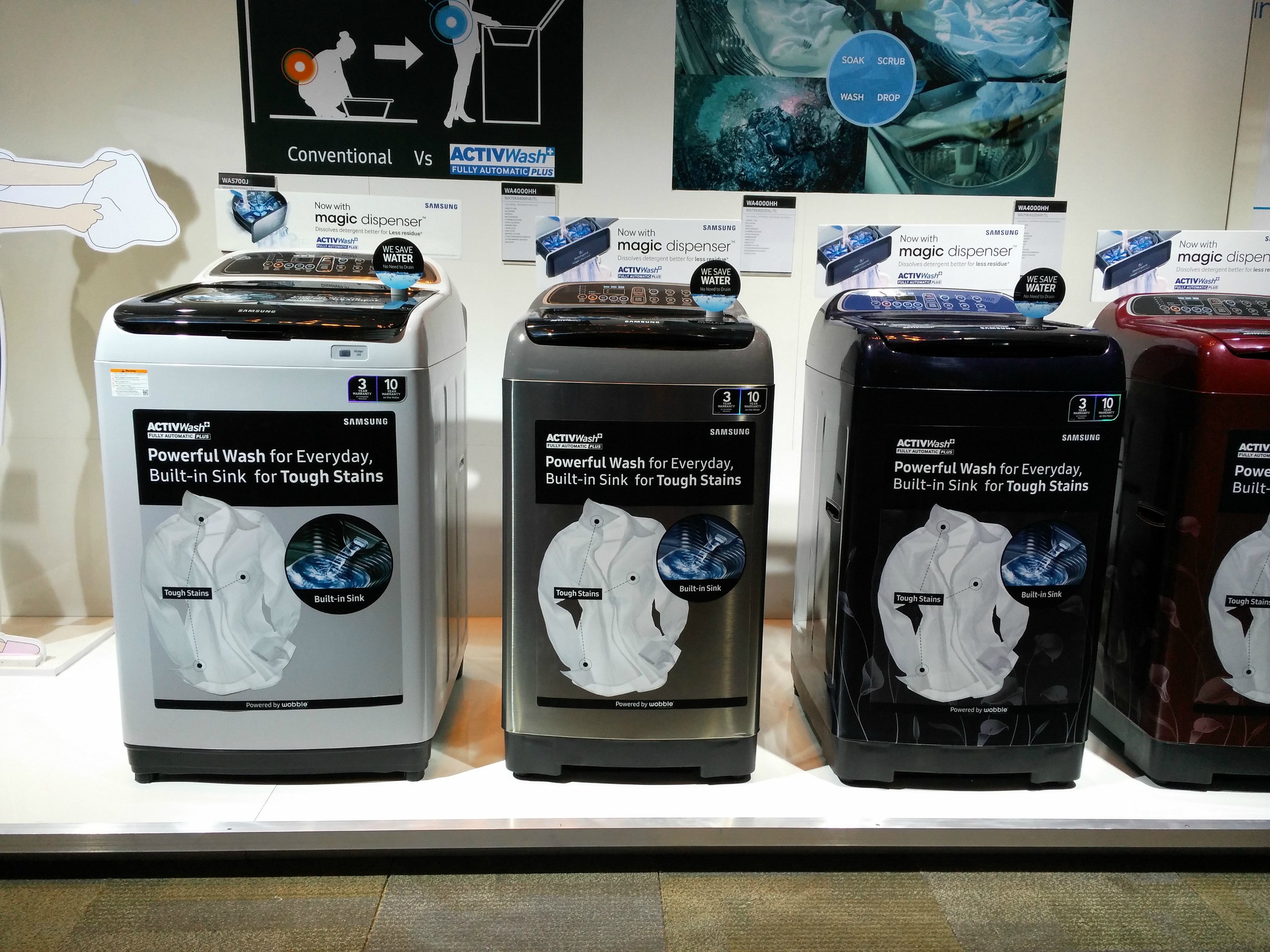 The new range has ActivWash+ technology also comes with built-in sink inside the machine where consumer can pre treat and wash laundry at one place. It will be available in 6.2Kg to 11kg.
Samsung comes with first continuous pattern series, Samsung Lily Red (6.5 kg, 7.0 kg and 7.5 kg), Samsung Lily Blue (6.5 kg, 7.0 kg and 7.5 kg) washing machines which are stylist.
Price
New 8 Kg Front load Range: DP Rs. 37250 to Rs. 43850
AddWash 9 Kg: DP Rs.59990
ActivWash+ "K" Series Top Load Range: DP Rs. 18590 to Rs. 28290