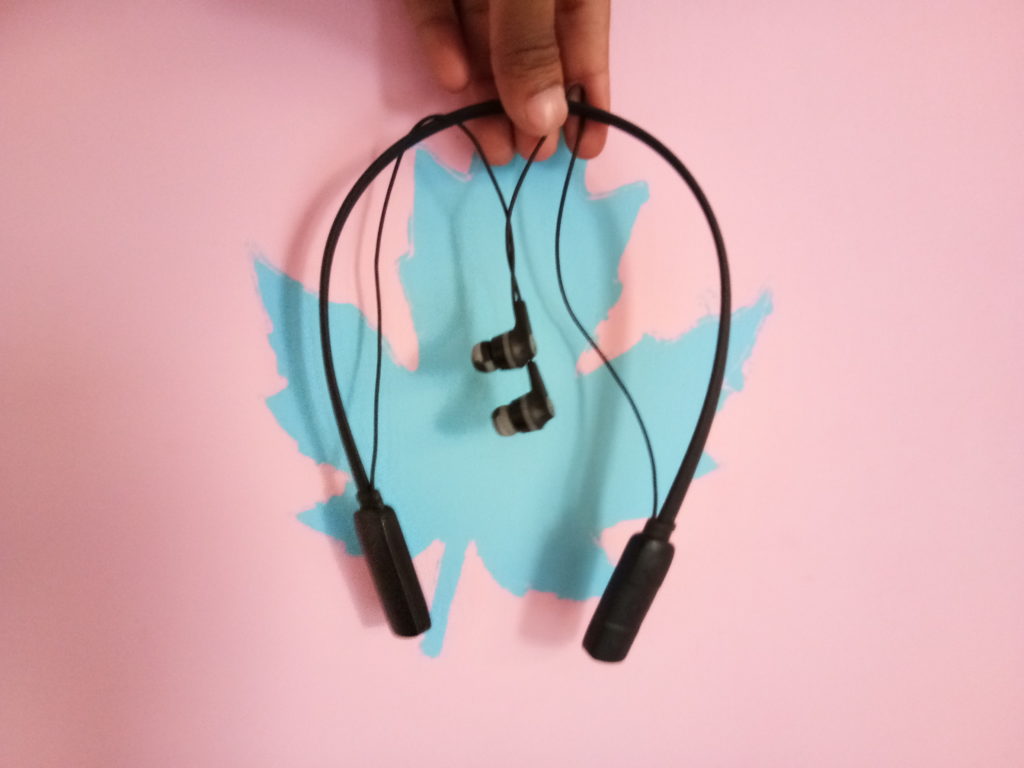 Skullcandy Ink'd Wireless is the new addition to its Bluetooth Headset portfolio. The wireless headset comes with a price tag of 2,999 INR. It also comes with several colours, but we got the black hue for testing. Let's check how the headset performs in our review.
Design and Build
The Skullcandy Ink'd Wireless earphones features at attractive design. The combination of a neck holder with wired earplugs give them a unique identity. The neck holder gives a good grip to the earplugs. It's made up of good quality rubber and plastic to ensure good durability.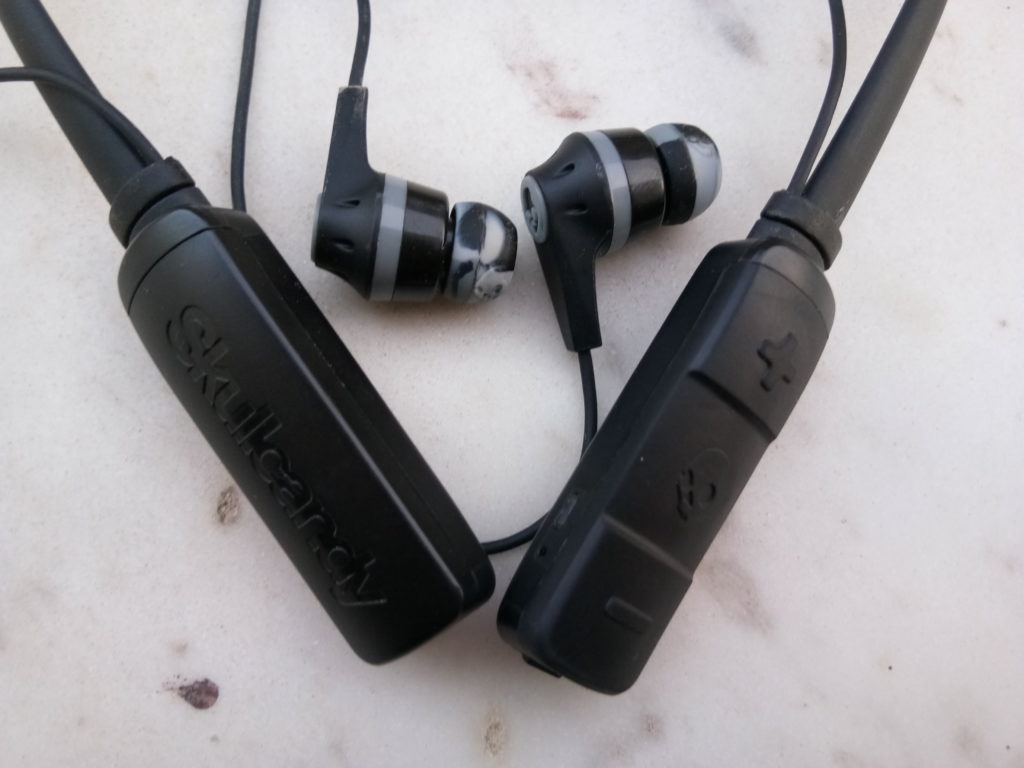 There are buttons provided on the right side of the neck holder. The first one is for playing the next track / increasing the volume, the middle one is for pause / power on/ pairing and the last one is for going to the previous song / volume down. The buttons offer a tactile feedback to press and easily recognisable. Overall, the design is impressive and user-friendly.
Specifications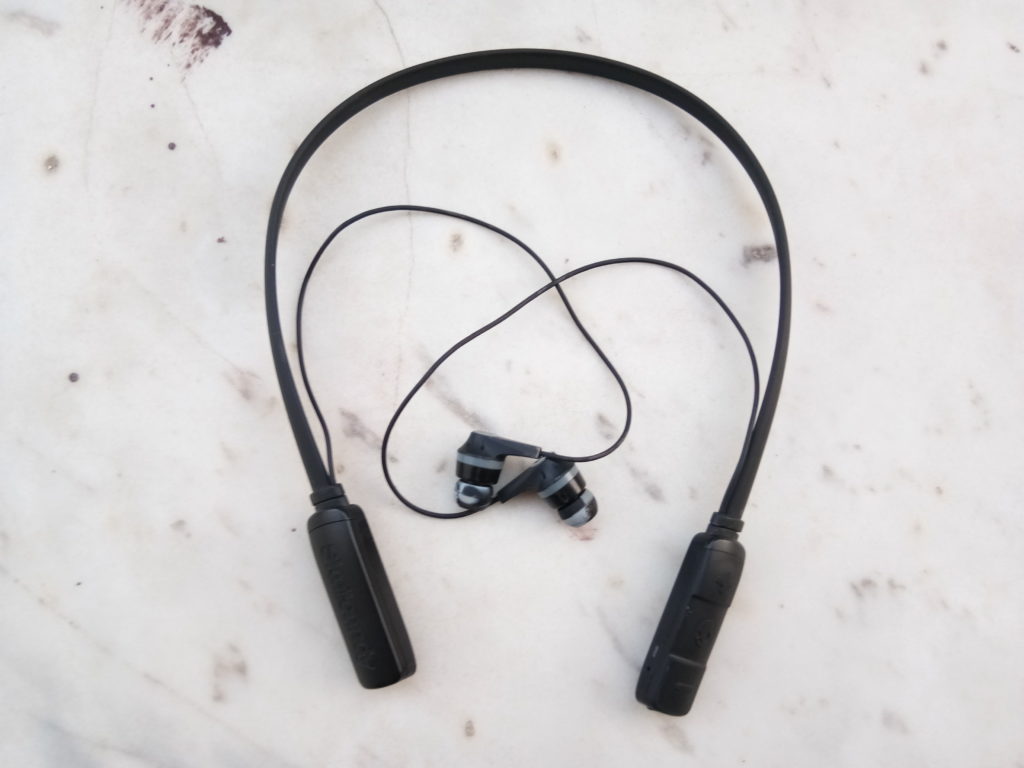 • Low-profile design
• Weighs – 24 grams
• Flexible collar
• Noise isolating fit
• Supreme Sound™
• 8-hour battery
• Thirty feet range with Bluetooth
• Built-in mic & remote
Connectivity
After switching on the headset by the power key, you need to press it again for 2-3 seconds to get in the pairing mode. Once done, you can then pair it with your smartphone. The process is quite easy and done by Bluetooth only.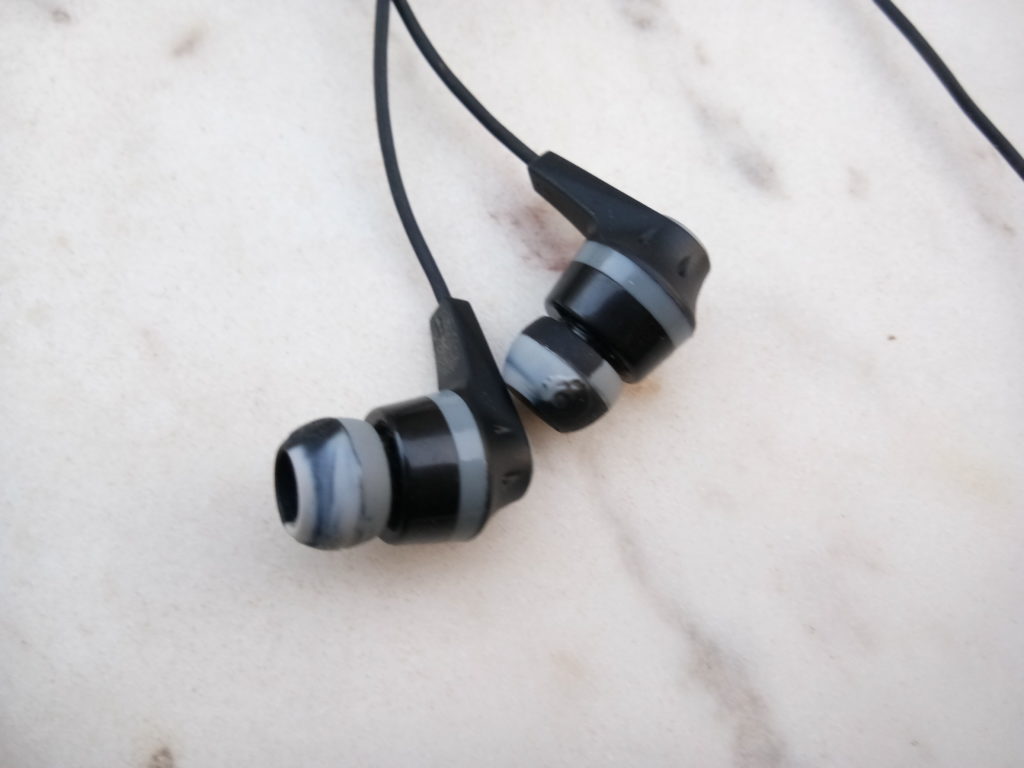 Performance
The quality of the sound is good at low volume levels and as you increase the sound, you'll feel a bit of noise. The clarity got compromised and I felt a lack of crispness. However, you can get rid of it by tweaking the equaliser as per the song you're listening. Overall, the sound is well balanced and good as comparing the price range.
Call quality was good but I wish the sound level could be a bit higher. The noise cancellation is not the best here so you'll need a less noisy place to be able to listen clearly.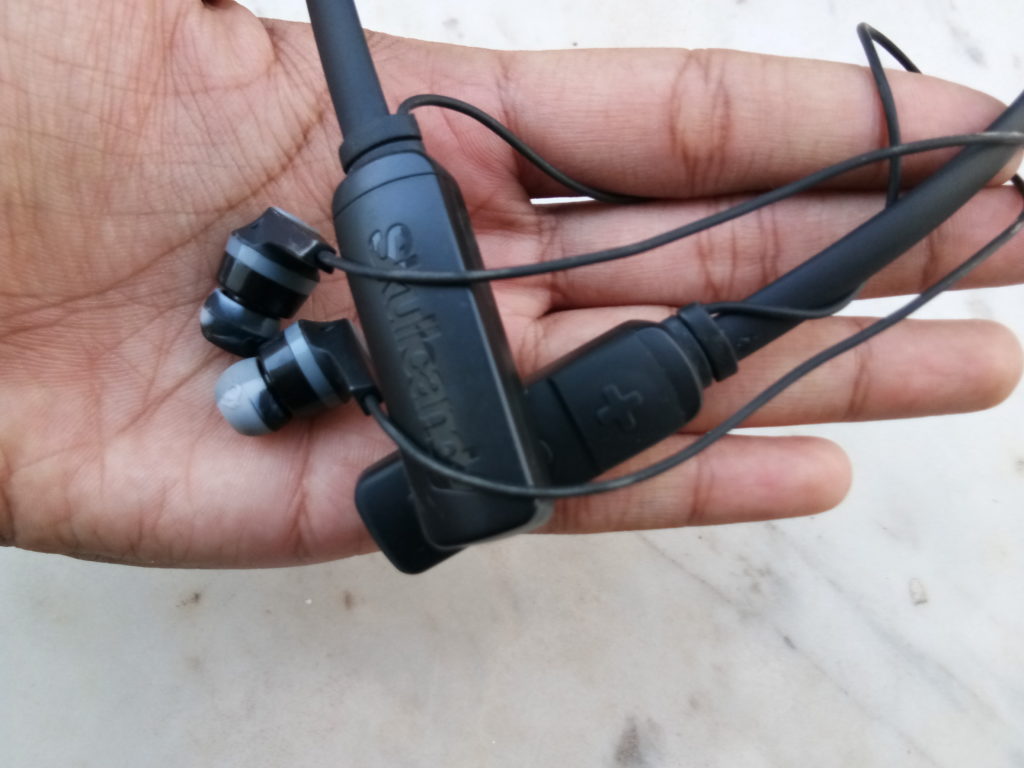 Battery
With a full charge, I get around 7-8 hours of usage, which is good. Normal users will be able to get a full day battery life with it. It takes around 2 hours to get fully charged and then you're good to move.
Gizmo-Verdict:
As per the price tag and performance, you can definitely go for it. Skullcandy Ink'd Wireless provides a great design, durability and battery performance. The sound quality is also quite good.