Sony comes with its latest Android TV's!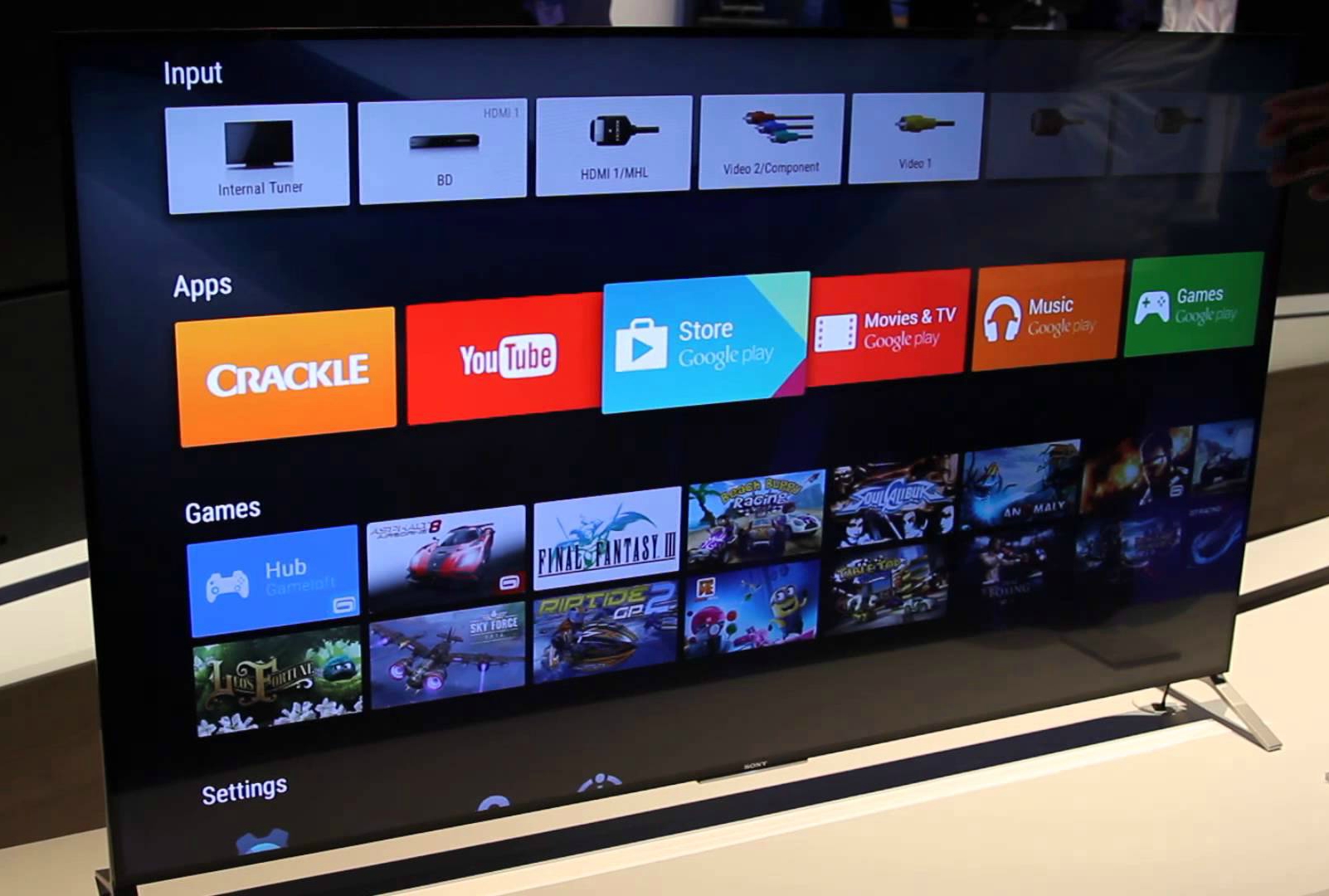 Sony India launched its latest and premium range of Android TV's which offers perfect User Experience, Picture, Design and Sound. It also launched world's Slimmest TV – Bravia 4K LED with thickness 4.9mm.
Sony's Android TV
Sony's Android TV runs on 5.0 version offering a variety of TV from Google Play Store. Customers can enjoy game on big screen and also can connect gamepads for better experience. It comes with some exclusive features by Sony like Serial Abtak, Notify BRAVIA. And from Google it features Google Play Store, Voice Search, Google Cast and connectivity accessories.
 The new models range from 43 inch to 75 inch and include 5 new series with 13 new models.
Sony's Android TV features:
Serial Abtak: Sony's exclusive TV app which allows viewers to watch favourite TV serials anytime, where you can find wide range of National and Regional channels. You can always filter search language, navigate serials by channel and episodes. You can create playlist for easy access.
Notify BRAVIA: This is one of the coolest and my personal favourite feature which lets user to connect the Smartphone with Bravia TV, which will further notify you of calls, sms, email and other smartphone notifications. In advance mode user can control the information they want to display on screens.
Voice Search: This functions lets you to access via press voice search button in the remote which will let you to search content across different services but also answer your questions in a sophisticated  manner.
Google Play Store: By using Google ID customer can discover games, movies, TV shows and many more from Google Play Store.
Google Cast™: It will cast the favourite contest from smartphone, tablet (Android, iOS) and laptop PC (Windows) directly on to the large Sony TV screens.
One-Flick Entertainment: It allows customers to access content quickly and intuitively without any disturbance while watching TV.
Connectivity with Accessories: Sony Android TV can be connected with third party accessories like Gamepad for Gaming, keyboard for smooth internet browsing, smartphone or smartwatch for controlling TV operations. 
Sony BRAVIA™ 4K LED
Sony Bravia brings the Slimmest X9000C series LED TV in India. All 4K LED comes with impeccable picture quality, colors, and sound which enhances the TV viewing experience. All the 4K LED TV are powered by new 4K Processor X1with advance clarity, color accuracy and contrast. This technology boasts of new spec "HEVC" and "VP9" which can receive 4K distribution services and YouTube in 4K. The Sony TV comes with TRILUMINOS Display which gives most accurate reproduction of Shades of Red, green and aqua blue with X-tended Dynamic Range™ contrast enhancement providing peak brightness of LED.
All TV offers great sound with ClearAudio+, surround sound, and more realistic sound experience. The newly launched BRAVIA TVs will be available at all Sony Centers and major electronic stores across India.
| | | |
| --- | --- | --- |
| Model | Price | Availability |
| KD-75X9400C*** |  – | September, 2015 |
| KD-65X9300C*** |  – | August, 2015 |
| KD-55X9300C*** |  – | August, 2015 |
| KD-65X9000C*** |  – | August, 2015 |
| KD-55X9000C*** |  – | August, 2015 |
| KD-55X8500C*** |  – | August, 2015 |
| KD-49X8500C*** |  – | August, 2015 |
| KD-43X8500C*** |  – | August, 2015 |
| KDL-50W800C*** | – | August, 2015 |
| KDL-50W950C | Rs. 132,900 | Already Available |
| KDL-43W950C | Rs. 82,900 | Already Available |
| KDL-55W800C | Rs. 154,900 | Already Available |
| KDL-43W800C | Rs. 69,900 | Already Available |