Mobile projector is an innovation by Sony!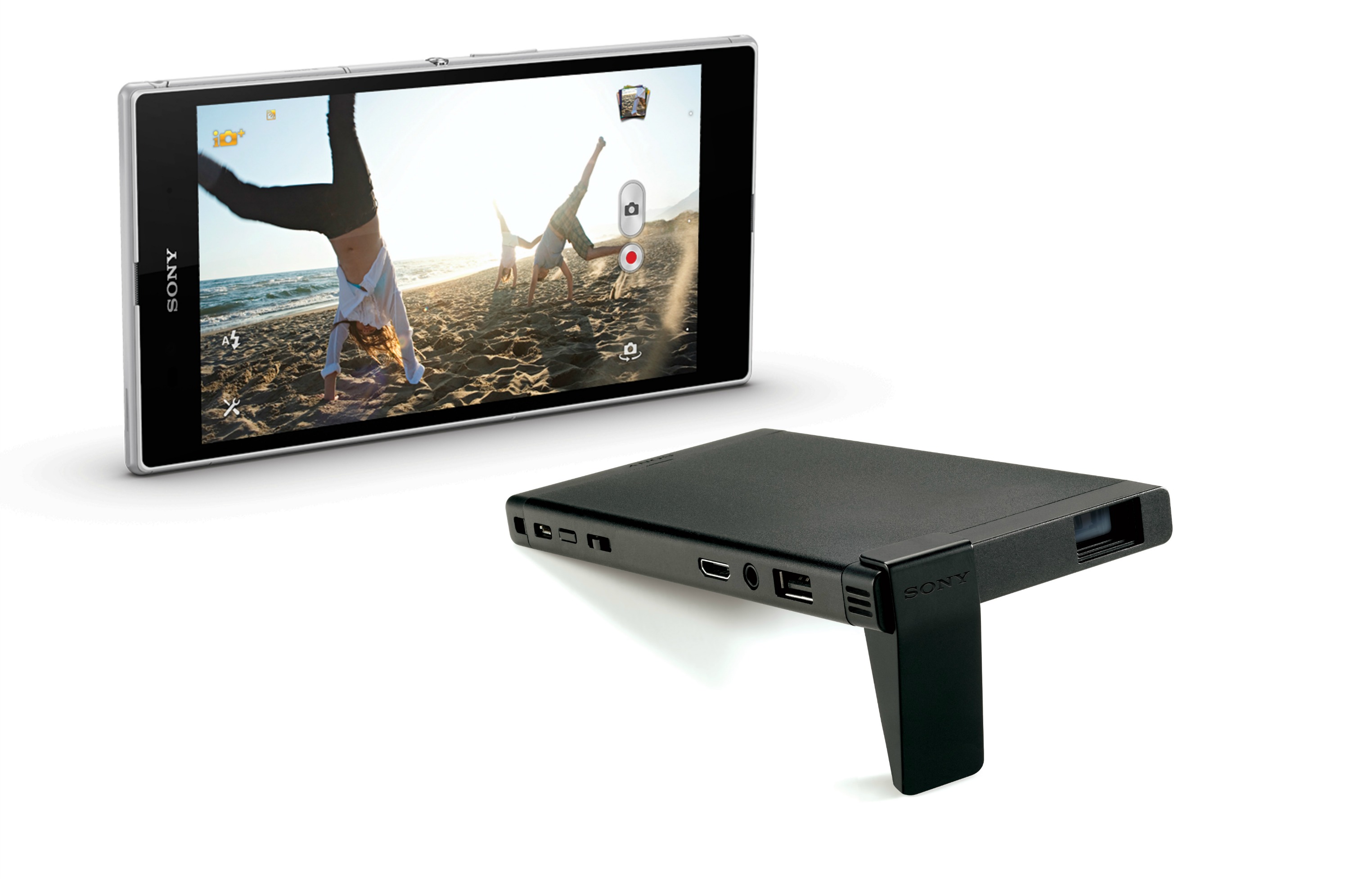 Sony comes with its Portable Mobile Projector in the market named as MP-CL1. It is handheld projector uses a laser light source to deliver HD resolution images with high contrast for accurate rendition.
The projector can display a screen size up to 120 inches at the distance of 3.45 meters. The device is made for home, mobile entertainment, business presentations and it also has built-in speakers. It can be used for both smartphones or tablets.
The Mp-CL1 comes with different connectivity options as  from source via HDMI, it is can interface with a smartphone or tablet device via MHL, which allows seamless connectivity via work and play. The device also has built-in Screen Mirroring function allows you to wirelessly mirror content from smartphone or tablet or PC via Wi-Fi.
Sony using it's own Laser Beam Scanning (LBS) technology. It comes with addition of auto focus, the projector can keepconstant, uninterrupted focus at various distances without the need for manual adjustments. It also provides provides manual Key Stone Correction to maintain screen uniformity, bothvertically and horizontally, despite angled surfaces.
The MP-CL1 will be available for Rs. 26.990 and will be go on sale from Feb. 2016. It has matte finish with 3,400mAh battery which allows 120 minutes of HD resolution playback. The MP-CL1 also includes a HDMI to Mini-HDMI adapter, Micro-USB cable and a detachable two-way stand.
MP-CL1
Resolution 
1920 x 720
Contrast ratio 
80,000:1
Aspect ratio 
16:9
Brightness 
32 ANSI Lumens
Dimension (WxDxH) 
Approx. 149.5x77x13mm
Weight 
Approx. 210 g
Battery capacity 
3,400mAh