The little sibling in Xperia Family!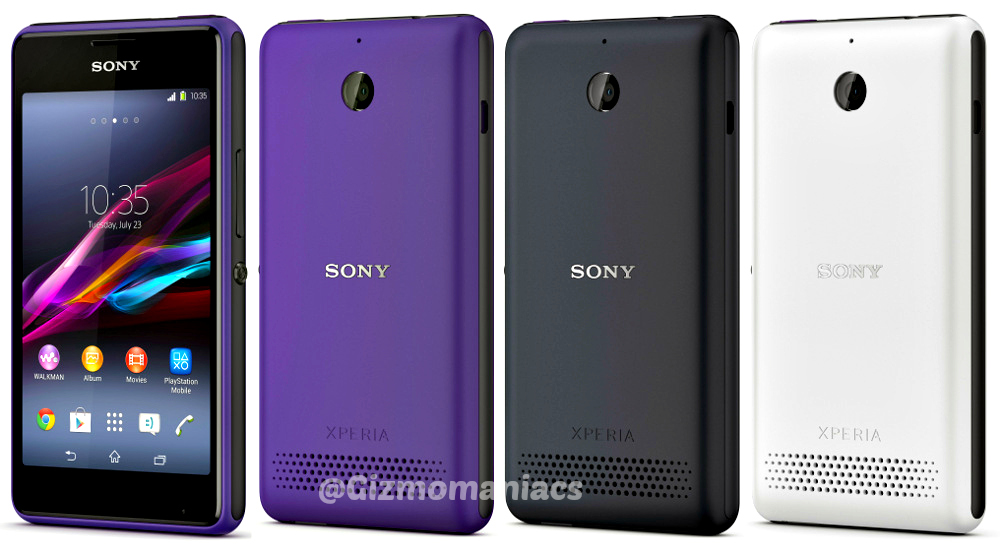 We all are so used to those big big screens that anything in range of 4-inch is just okayish for us. Sony went ahead and launched two more phones in the Xperia family, Sony Xperia E1 with 4-inch screen and Sony Xperia T2 with 6-inch screen. Now these two are definitely below the flagship phones Sony Xperia Z1 and Z1 ultra.
Sony Xperia E1 is more about music than anything else. It has a physical Walkman button on it and has shake-to-change feature too. The rear mono speaker has 100db output. It is small yet slim.
The phone is built on Android 4.3 and runs on Snapdragon 200.  It has 512MB RAM and 4GB internal memory. The battery is 1700mAh. This is a single-SIM phone but Dual-SIM version will soon be available. Xperia E1 will be available in black, purple and white colours.
Sony Xperia E1 specifications are
Processor:1.2Ghz Dual core Snapdragon 200
Display: 4-inch with 800×480 pixels
RAM: 512MB
Memory: 4GB internal, expandable up to 32GB
Camera: Rear 3MP
SIM: Dual optional
Battery: 1700mAh