Why Wi-Fi model Sony?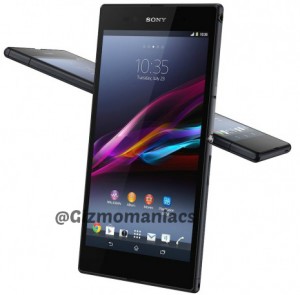 Sony Xperia Z Ultra Wi-Fi only variant has been launched in Japan, which is available in stores since January 24, 2014.
The users will get the same hardware specs as seen in Xperia Ultra's international variant, which is already available in the market, without the 3G / LTE radio.
The Sony Xperia Z Ultra is a high-end phablet designed and manufactured by Sony Mobile which costs around Rs 44K in India.
It's one of the latest Android devices in 2013. The device is all about size, with a sporty 6.4″ full HD display.
The Xperia Z Ultra has better hardware, with a 1080×1920 resolution, a quad-core 2.2GHz Qualcomm processor, 2GB RAM.
Some of the new features to be included are 4K recording, Timeshift video, smart backlight control and presence of two home launchers, USB DAC audio support, and many more.
It features an 8MP camera, 16GB of internal storage and runs on a large 3050mAh battery. The device is available in White and Black color variants.
Sony Xperia Z Ultra specifications are
Processor: 2.20GHz Qualcomm Snapdragon 800
Display: 6.40 inch with 1080×1920 Screen Resolution
Memory: 16GB internal, expandable up to 64GB
RAM: 2GB
Camera: Rear 8MP/ Front 2MP
Wi-Fi 802.11a/b/g/n/ac, Bluetooth 4.0
Battery: 3050mAh
OS: Android 4.2.2 Jelly Bean
Pen input with stylus