Now India gets smartphone too!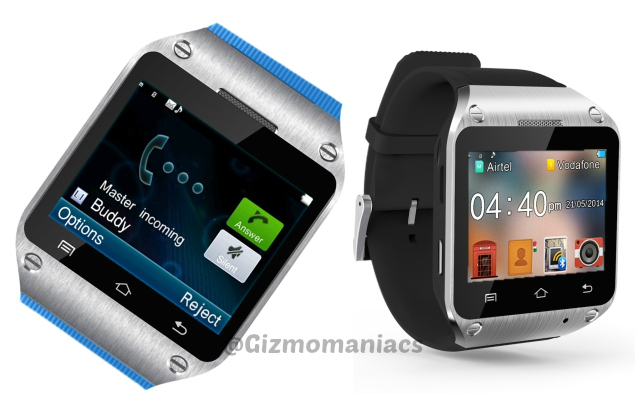 Spice launched Spice Smart Pulse M-9010 which is a smartwatch with 1.5-inch touch screen display (240×320 pixels). The smartwatch supports dual SIM with 2G network and running on Java based OS. It will paired to all Android Smartphones via Bluetooth connection, it needs BT Notification App (apk download) by Spice. As the watch is paired with phone you will receive calls, notifications, view log, remote camera capture, stream music, read and write SMS.
The smartwatch has expandable memory up to 8GB and 1.3-megapixel camera to capture pictures. Built in storage and processor details are not specified. It has 2G and Bluetooth connectivity options. It also has audio and video player, FM radio, and support English and Hindi languages. The Smart Pulse has 420mAh battery which can run for 2 days on standby and 180 minutes for talktime.
The Spice Smart Pulse will be available in Black and Blue colour for Rs. 4,999, and on HomeShop18 it will be available for Rs. 3,999 (MOP) from July 11th. Spice is also giving freebies like a Bluetooth headset and two different colour interchangeable wrist bands.
Spice Smart Pulse M-9010 specifications are
Display: 1.5-inch touchscreen with 240×320 pixels
Phonebook capacity: 300 + storage on SIM cards
Memory: expandable up to 8GB
SIM: Dual (2G+2G)
Camera: Digital
Connectivity: 2G (EDGE), Bluetooth
Audio and video player
Make and Receive calls
Supports English and Hindi languages
FM Radio
Battery: 420mAh battery with up to 180 minutes talk time and up to 2 days standby