A report for Telecom!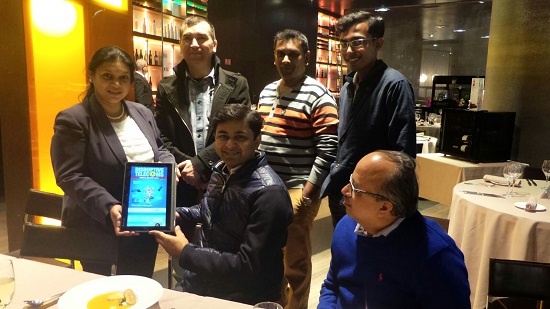 This report done by TelecomDrive.com – covers in-depth, news, analysis, interviews, perspective, case studies representing Disruptions, Innovations for the next-gen Telecoms Professionals
Disruptive Telecoms – World Report 2020 is an effort to deliver critical insights into the world of telecoms – insights that can help telecom professionals towards making business decisions for incorporating the best for their network infrastructure.
While releasing the high profile report, Zia Askari, Editor – TelecomDrive.com said,
[notification type="notification_info" ]"Future-proof technologies such as NFV, SDN, IoT and 5G will play a central role in pushing profitability and scripting success for telcos in the coming years. As part of this special initiative, we at TelecomDrive.com have researched the most relevant topics that are reshaping the business strategies for operators across various geographies of the world."[/notification]
Service Provider is Dead, Long Live the 'Experience Provider'
As we move closer to 2020, there's prominence for the next generation CSPs, purefocus on the right customer experience. The era of service provider driven telecom ecosystem is a thing of the past.
Observing, the advanced convergence of the telecoms industry, Rachana Chowdhary, Founder of MediaValueWorks, Concept & Publisher of the Disruptive Telecoms – World Report 2020 said,
[notification type="notification_info" ]"We are extremely excited as we are presenting one of its kind high quality editorial content. The report is divided amongst the B2B audience & the Consumers across the globe. We are definitive of the reach and the impact of our eReport."[/notification]
Courtsey: Telecomdrive