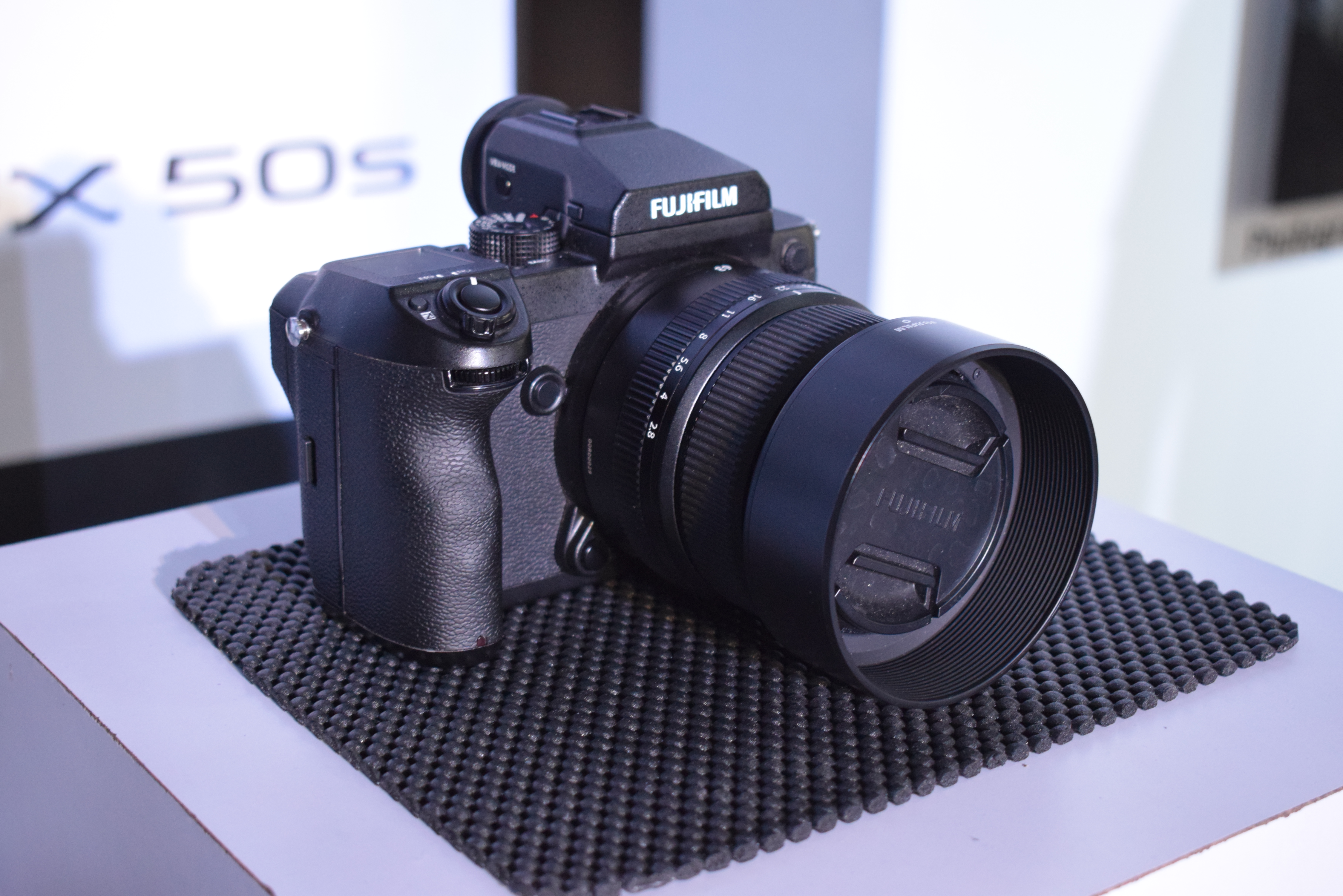 Fujifilm India Private Limited announced the launch of the much awaited Fujifilm GFX50s medium format mirrorless camera. Adopting a 43.8x32.9mm medium format (FUJIFILM G Format) sensor with 51.4 MP. To complement the GFX50S perfectly, Fujifilm is also releasing FUJINON GF Lens series. The line-up includes seven interchangeable lenses- GF23mmF4 RLM WR, GF45mmF 2.8R WR, GF63mmF2.8 R WR, GF110mmF2 R LM WR, GF120mmF4 R LM OIS WR macro, GF250mmF4 R LM OIS WR and GF32-64mmF4 R LM WR.
The GFX50s delivers uncompromised performance across stills and video shooting, in addition, a new Color Chrome Effect feature has been added. This feature can be used to reproduce the tones and deep colors, in situations often said to be difficult hence making GFX50s as an "attainable luxury".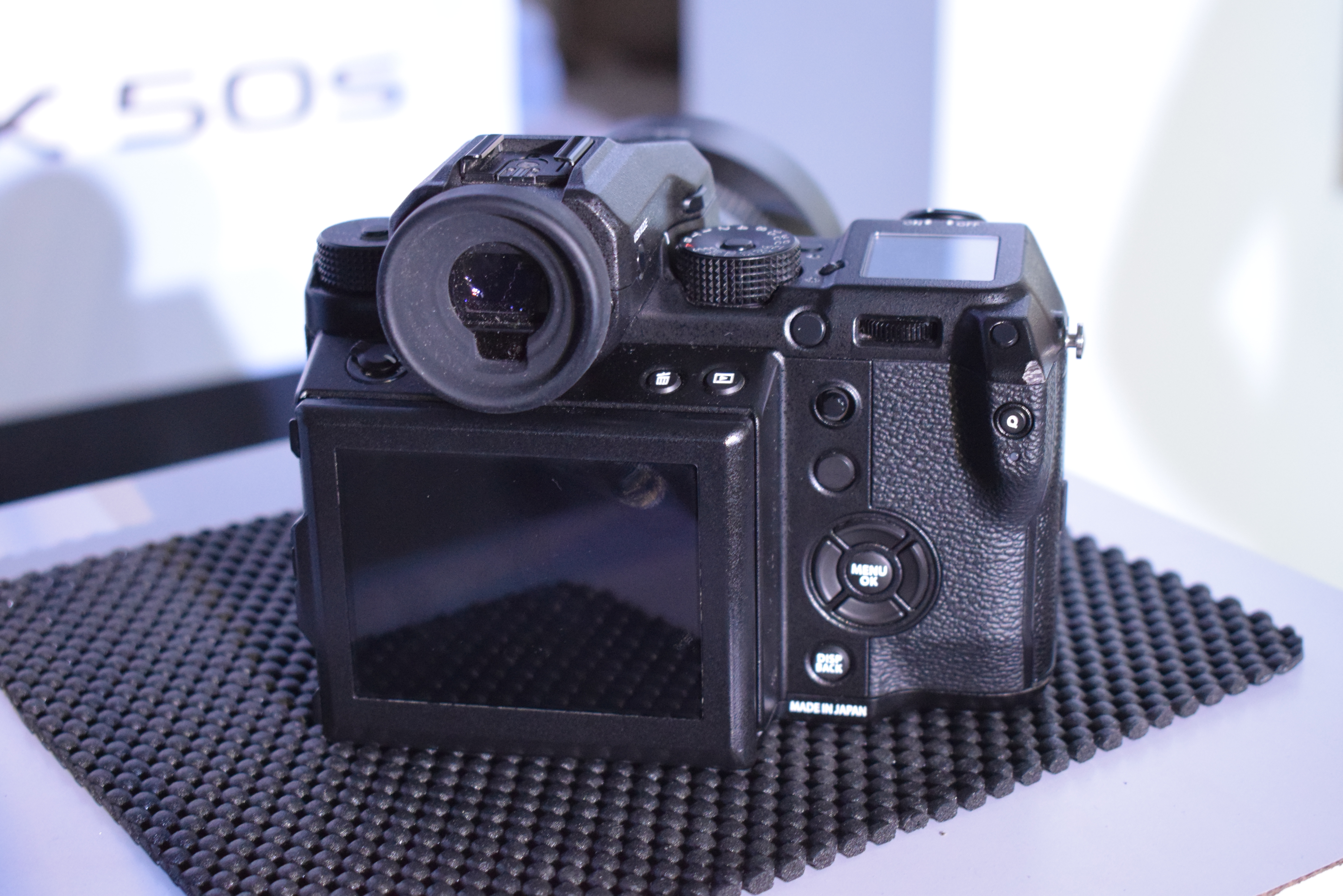 Commenting on the occasion, Mr. Haruto Iwata, Managing Director, Fujifilm India Pvt. Ltd. said, [notification type="notification_info" ] "We are excited to launch the much-awaited GFX50s and G-mount lenses for our esteemed customers in India. Fujifilm's X Series system has been appreciated by professional photographers and photo enthusiasts around the world, due to its excellent image quality and mobility across a wide range of genres including landscape, commercial and fashion photography. Taking forward our promise for developing innovative technology, and to strengthen our commitment towards mirrorless segment, we have introduced this range to offer even higher image quality. As we complete 10 years in India, we continue to bring the best of technology and innovation to our consumers at the best possible price point.''[/notification]
Major Features-
Equipped with a 43.8mm x 32.9mm, 51.4 MP CMOS sensor, boasting approx. 1.7x the area of full frame sensors
Equipped with X-Processor Pro image processing engine
Compact and lightweight body with high rigidity due to the adoption of magnesium alloy
69M-dot organic EL electronic viewfinder and 2.36M-dot touchscreen LCD back panel
Newly developed large-diameter G Mount with excellent robustness and durability
Newly developed ultra-high resolution FUJINON GF Lenses
The newly designed GF Lens series specifically for the Fujifilm GFX 50S possesses the resolving power capable of supporting a sensor with 100 MP. It also features an aperture ring in the same manner as XF Lenses, supporting the intuitive operation of photographers.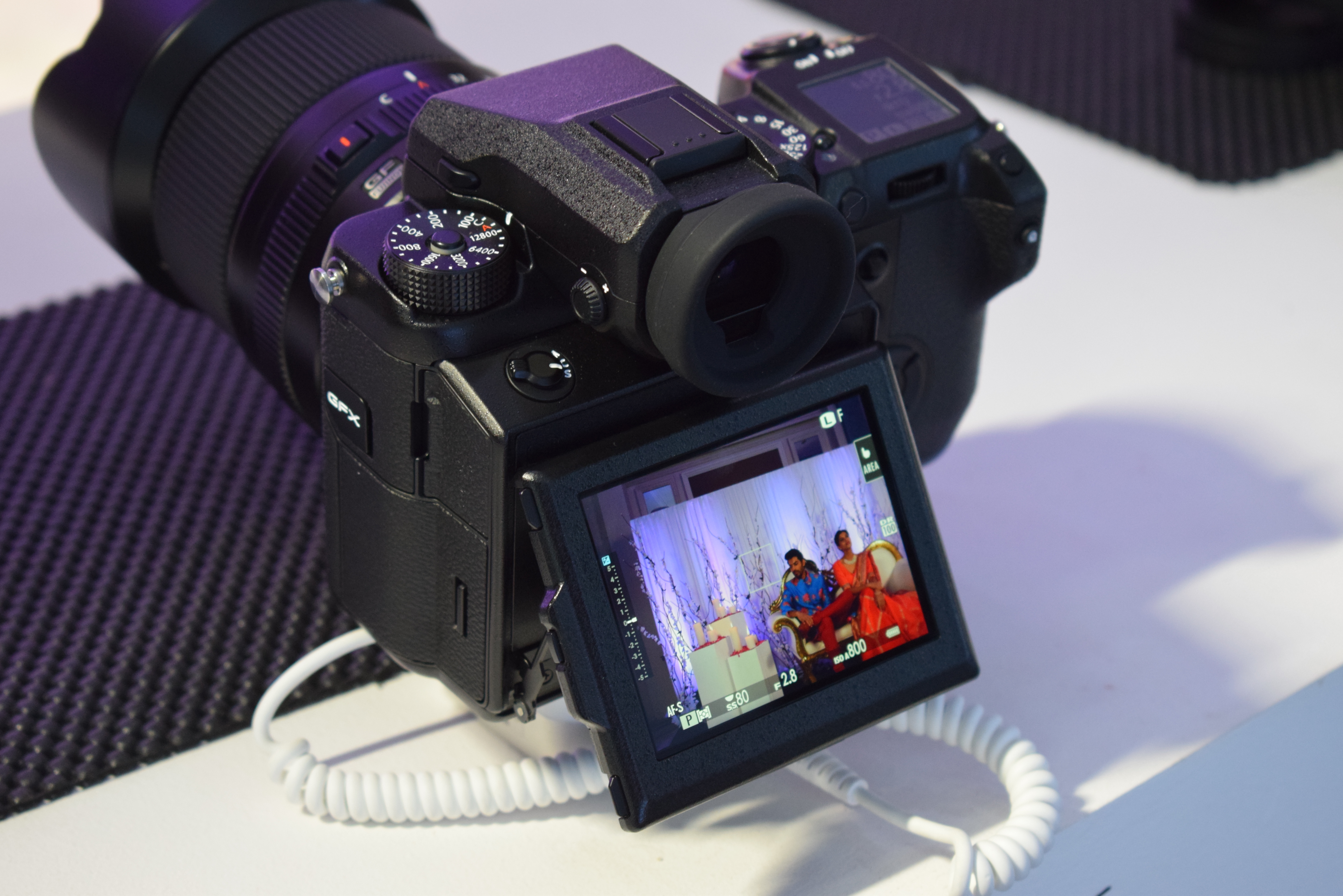 Price-
FUJIFILM GFX 50S – Rs 511,999/- (Body Only)
FUJINON GF63mm F2.8 R WR – Rs 119,999/-
FUJINON GF32-64mm F4 R LM WR – Rs 179,999/-
FUJINON GF120mm F4 R LM OIS WR Macro – Rs 209,999/-
FUJINON GF23mm F4 R LM WR- Rs 204,999/-
FUJINON GF45mmF 2.8 R WR – Rs 133,999/-
FUJINON GF110mm F2 R LM WR – Rs 219,999/-
FUJINON GF250mm F4 R LM OIS WR – Rs 353,999/-
FUJIFILM GFX 50S Specifications
Number of effective pixels – 51.4 million pixels
Image sensor – 43.8mm×32.9mm Bayer array with primary color filter
Sensor Cleaning System – Ultra Sonic Vibration
Storage media – SD Card (-2GB) / SDHC Card (-32GB) / SDXC Card (-256GB) UHS-I / UHS-II*1
Lens Mount – FUJIFILM G mount
Image Stabilizer – Supported with OIS type lenses
Shutter type – Focal Plane Shutter
Focus – Single AF / Continuous AF / MF
LCD monitor – 3.2-inch, Aspect Ratio 4:3, Touch Screen Color LCD Monitor
Sub LCD monitor – 1.28-inch, Aspect Ratio 1:1, 128×128-dot Monochrome LCD Monitor
Movie recording – up to Full HD (1920×1080)]
Terminal – USB3.0 (High-Speed) / micro USB terminal, HDMI Micro connector (Type D), 3.5mm, stereo mini connector, 2.5mm, Remote Release Connector
Power supply – NP-T125 Li-ion battery (included)