Discover events and conferences!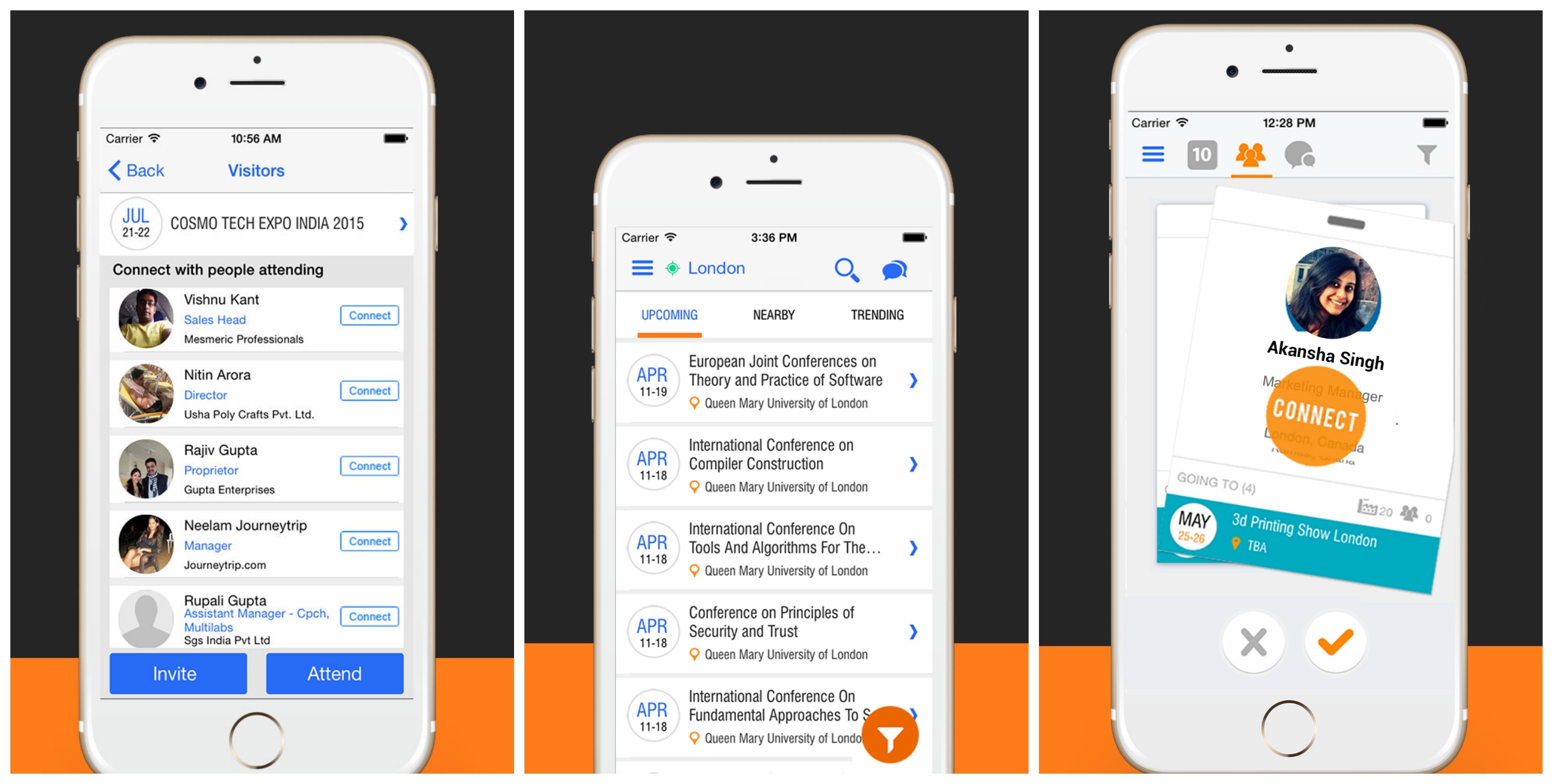 With a rating of 4.2 on play store, the 10Times app is currently the best platform available for discovering events and conferences. In 2015 they listed over 225 thousand business events from over a 100 industries. Whatever industry you maybe interested in, be it technology, fashion, automobile or anything else, events in that industry would surely be listed on 10times. Once you choose the industry depending on your location the app shows upcoming, near by and trending events from the industry. Alternatively one can choose the place and discover events in that location as well.
They are available on the website 10times.com as well. 10Times has become the world's largest service provider for business events by using innovative technology to improve the way users discover and experience events.They have nearly 850k registered users. 10times also has a dashboard for event organisers. It helps the organisers manage their events and event enquiries. More than 15k event organizers actively use the dashboard tools and services to reach their target audience, maximize event visibility and increase footfall.
Special Feature-  Connecting with people made easy
With a feature very similar to Tinder one can choose professionals to connect with by swiping left or right on the 10times app. One can search professionals from their industry and connect with them. Its a great way of anticipating what kind of people are coming for the event and to prepare accordingly. Networking at events is a lot easier if you engage and communicate with fellow event goers before the event.
If you are into events 10times is definitely worth a try.