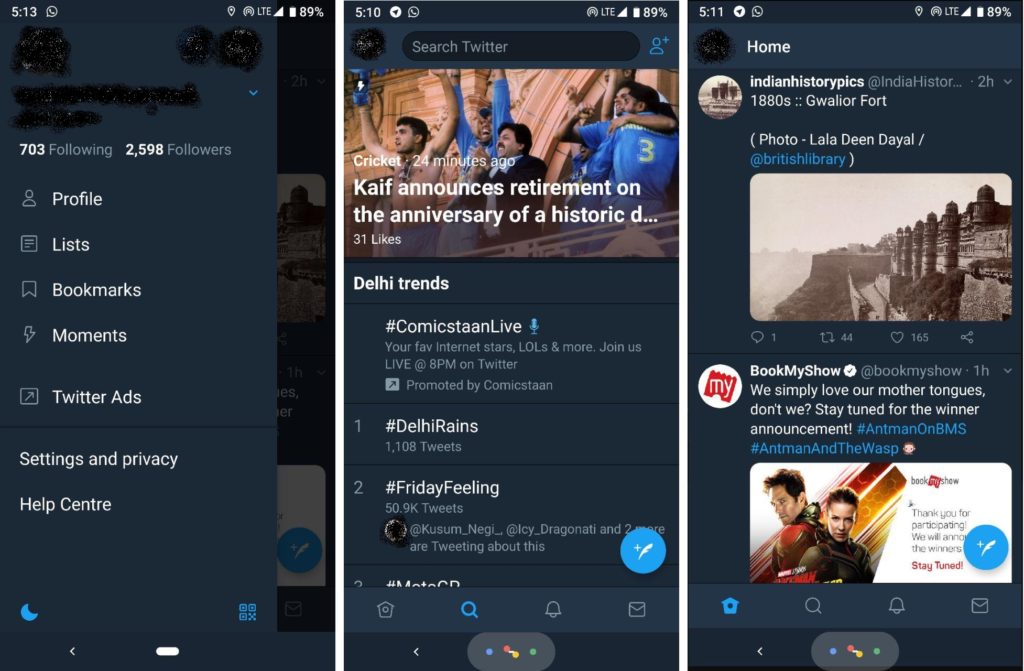 Twitter is finally rolling out a new Bottom Navigation Bar for the Android users. This would be similar just as much it is for iOS platform. With this update, it would be helpful and easier for the users to navigate while browsing through the latest tweets. Although all the options on the bar would be as similar as it was earlier.
We're launching a new bottom navigation bar on Twitter for Android. With this update, you'll be able to quickly navigate between all of your tabs with ease!

— Twitter Support (@TwitterSupport) July 12, 2018
Twitter is rolling out the Bottom Navigation Bar feature from the server's side, so you can't download an update for it. Just wait patiently, you'll get it in some time.