Ultimate Ears Wonderboom speaker is the new offering by the company. The speaker is priced at Rs. 6,995 only and it features some of the interesting features like Water and Dustproof with IP67, 10 hours of battery life and 360 degrees sound output. Let's dive deep and see what more it can offer to the users.
Specification fo Ultimate Ears Wonderboom Speaker
Waterproof and dustproof – IP67
Connectivity up to 33 m (100ft)
Rechargeable lithium-ion battery for up to 10 hours of battery life
360° Sound
Maximum sound level: 86 dBC
Frequency range: 80 Hz – 20 kHz
Drivers: 2 x 40 mm active drivers and 2 x (46.1 mm x 65.2 mm) passive radiators
Pair up to 8 Bluetooth® enabled source devices
Drop Proof from 5 feet high
Design and Build: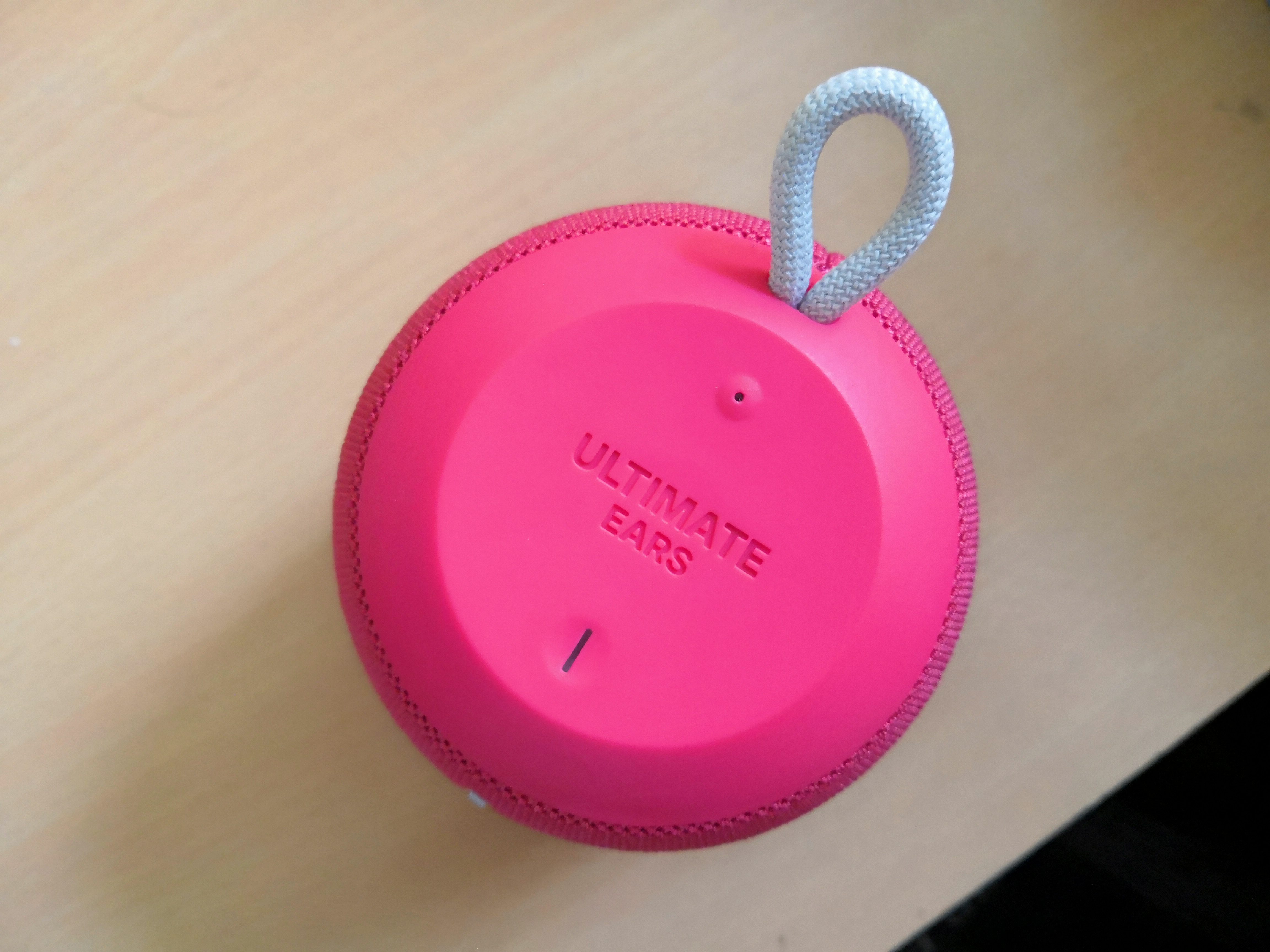 The Ultimate Ears Wonderboom Speaker is an almost indestructible speaker with Water and Dust proofing capability. It's a pebble design speaker with curved grill edges. Both the top and bottom is made up of rubber. It comes in concrete, Avacado, Patches, Raspberry, and Unicorn. We got the Raspberry coloured unit.
The top panel has buttons to control the speaker sound and pairing. While a small poppable portion is cut out for charging the device. A small rugged fabric hook is also provided so you hang it somewhere. Overall the design is sturdy and durable. And above all the two color palettes gives it a classy look.
Performance:
Talking about the sound or output, the Ultimate Ears Wonderboom Speaker does its job very well. The output has a good amount of bass and clarity. We used it very often whether it's in our room or outdoors.
The volume is really amazing and it can fill your room easily without even maximizing the output. The best thing I loved about the speaker is the powerful bass quality. And with 360-degree output, one can really enjoy the music.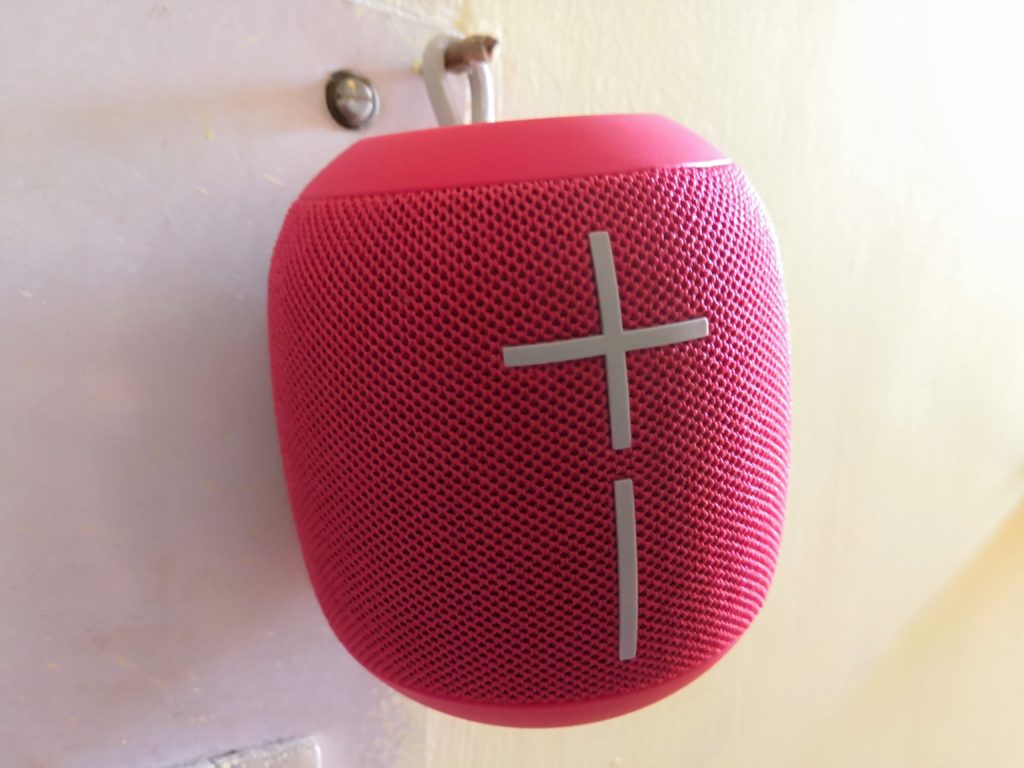 Ultimate Ears Wonderboom Speaker also offer amazing clarity even if your genre is acoustic or classical. It almost fits every category you wish to listen. And this speaker is probably the best one in this category.
The battery life is 10 hours if you're not playing it at the max. If you wish to use it at the maximum volume the battery life decreases, you'll only get 6-7 hours of run time. Still, 10 is good and enough with a single full charge. The speaker takes around 2.5 hours to fully charge itself. The Bluetooth range is up to 100 foot and also is drop proof from five feet high.
Gizmo Verdict:
Ultimate Ears Wonderboom Speaker is one of the good wireless speaker options you can get. It offers amazing output with sturdy build quality. You can use it at the beach, pool or even at the house party. And you won't need to worry about water as its IP67 certified.