Big Chinese giant Vivo has recently launched its Vivo V9 smartphone in India and they are boasting their device as one of the best in terms of Camera. As suggested by Vivo's tagline "Camera and Music" the Camera of this smartphone is said to be great and probably the best in this price segment. A lot of brands like Xiaomi, Oppo, Samsung, etc are already offering their devices in this specific price bracket. If you are thinking to buy it or are tired of visiting local shops to ask which one is better then you may have landed at the right destination. In this article we will be telling you that should you invest your hard earned money in Vivo V9 or not? So without wasting a moment let's dig a little deep into it.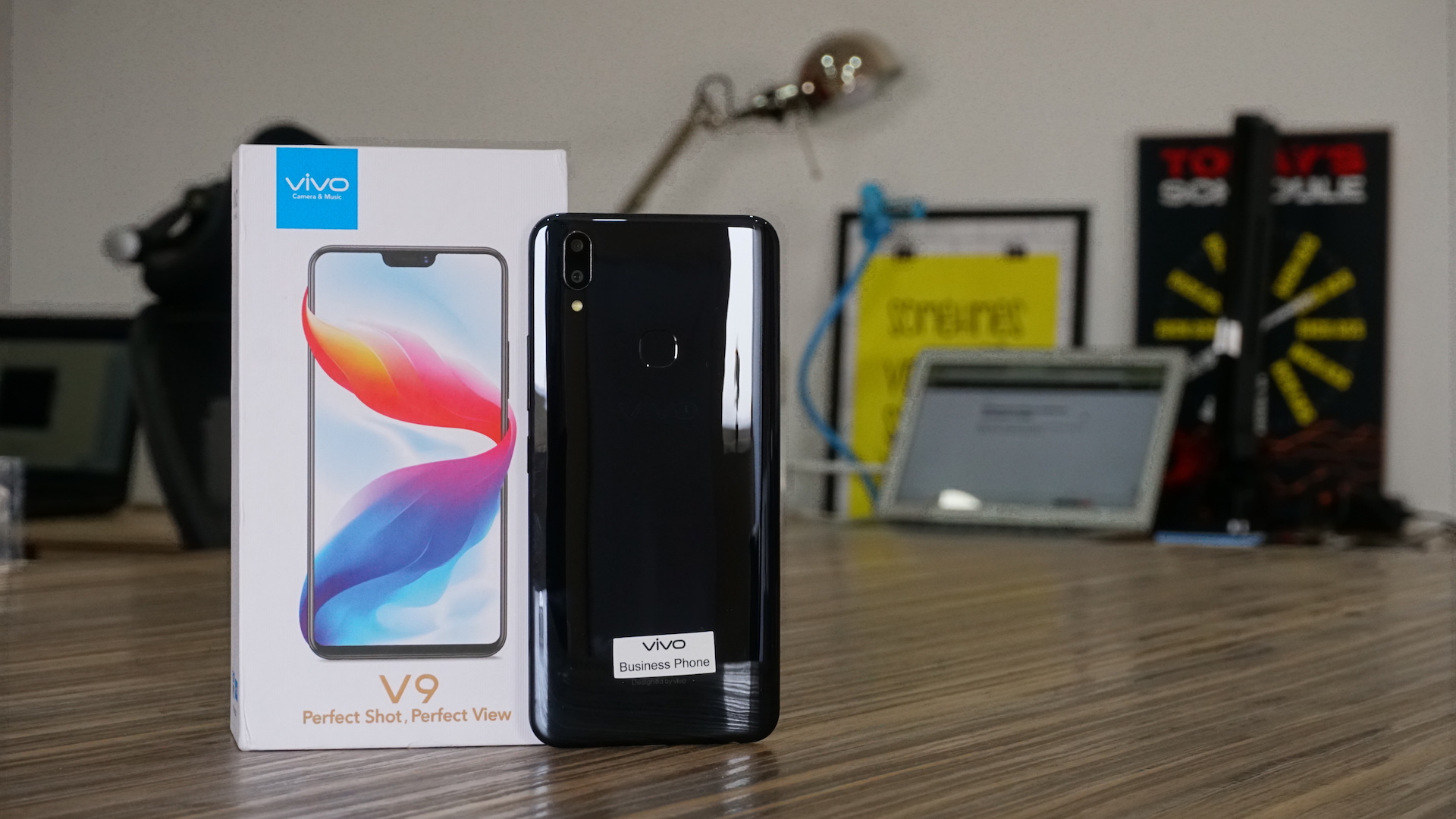 If you are following this brand for a while then you may be knowing that Camera performance and design statement has always's been Vivo's first priority. This device follows the same legacy and brings the perfect balance between a great design and camera performance. Although if you planning to buy Vivo V9 then you should prepare yourself to respond your surroundings that it is not an iPhone X replica. After buying this device you may often have to face a comment "look that iPhone X copy", this is so because from the front the device looks highly influenced by the iPhone X.
Display

Vivo V9 houses a 6.23(inch) Full HD+ LTPS IPS TFT 19:9 ratio Display with a resolution of 1080 x 2280 pixels along with 400ppi. This time Vivo has gone with a Bezel-less design which gives it a screen to body ratio of 85.2%. The device looks too futuristic as the bezels have been decreased by a noticeable margin. Being an LTPS panel the colors are punchier on it and the blacks are deep enough as well. Altogether Display here is one of the best IPS panels we have experienced and at first glance, it looks quite an expensive device. Usage under direct sunlight may be a problem for some as the peak brightness here is not the supreme we have seen. The display comes protected by a Corning Gorilla Glass 3 which means it can handle a little wear and tear.
Camera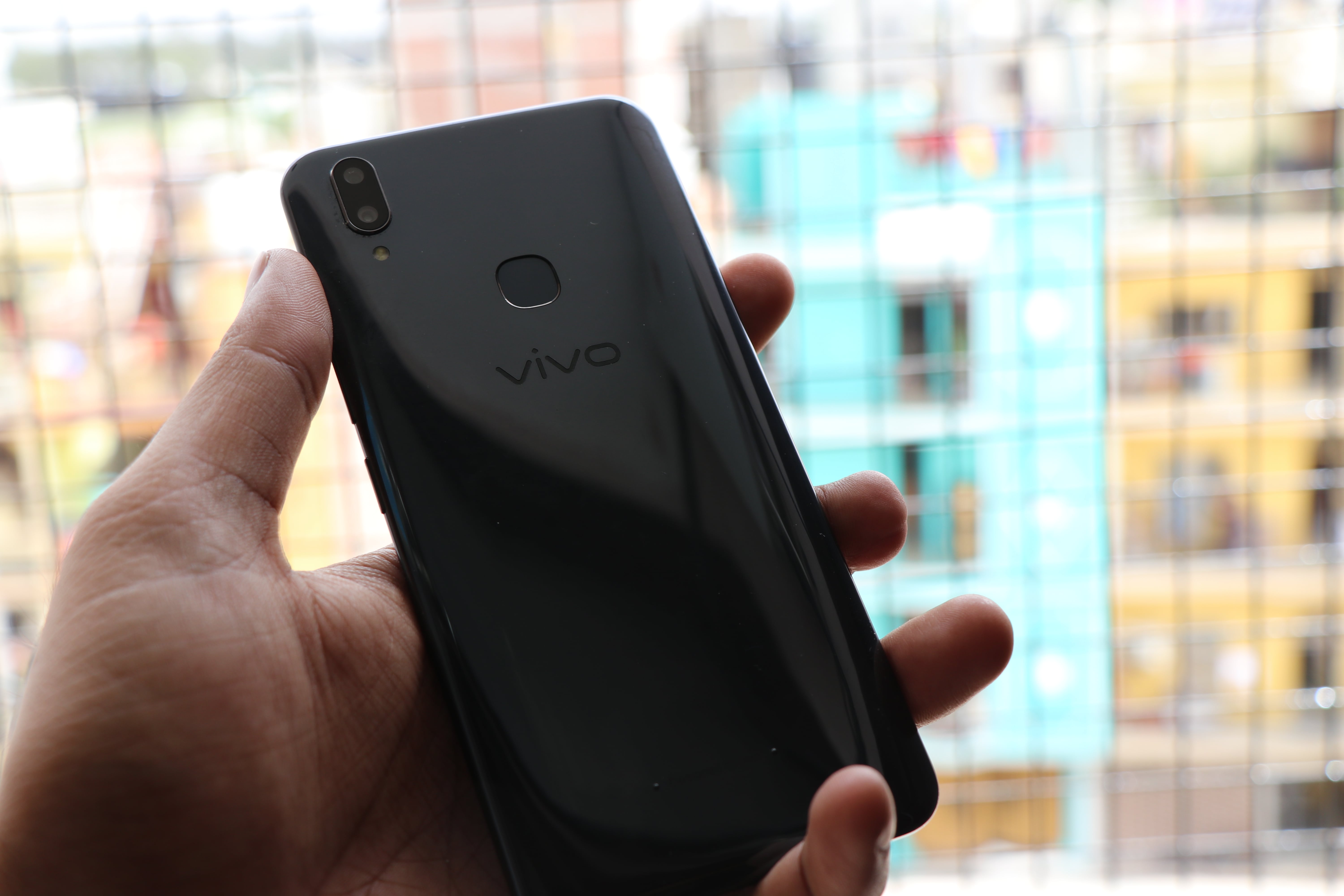 Vivo V9 offers a 16MP+5MP Dual-Camera setup in the rear with Aperture f/2.0, PDAF, Dual-LED Flash and in the front there is a 24MP selfie shooter with Aperture f/2.0. The biggest edge of this handset is that it can capture portrait mode images from both front and rear Cameras. The edge detection algorithm used is quite accurate. It is comparable and even in some conditions is superior to the recently introduced Xiaomi Redmi Note 5 Pro. The Camera captures real color tones from the rear sensor and this time no software softening has been used. As compared to its biggest contender Oppo F7 the smartphone has an edge over it as F7 doesn't have a Dual-Camera setup which is user's first preference these days.
The selfies taken from V9 comes out to be surprising as almost in every general condition the sensor retains plenty of details. When it comes to video recording, the device performs average as neither an OIS nor an EIS is equipped with it. The video appears pretty mediocre and unstable, according to us the brand should roll out an update focused on EIS. Considering all facts the still image performance is good but in the video department, we were expecting something out of the box.
Performance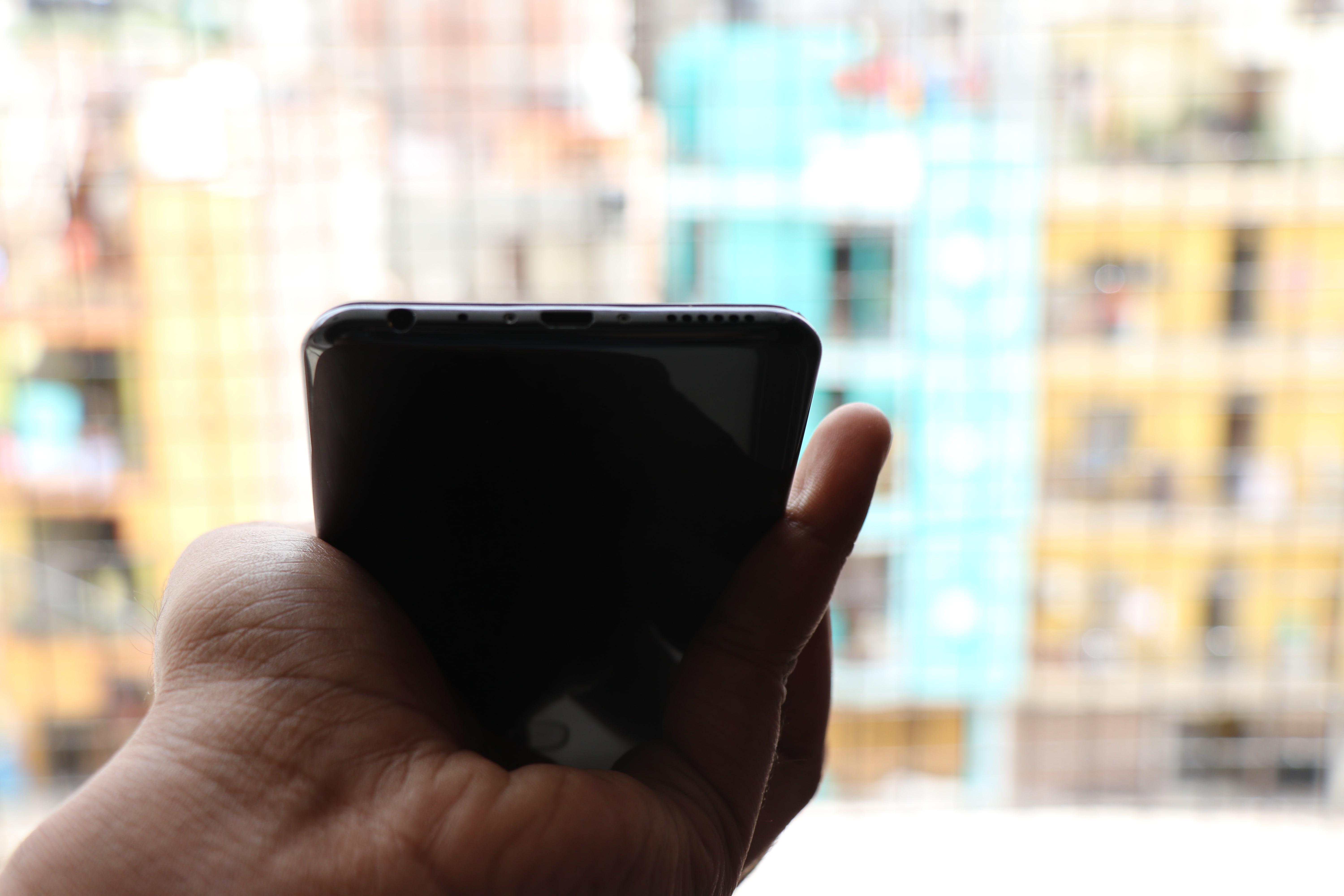 For day to day performance Vivo V9 packs a Qualcomm Snapdragon 626(64 bit) Octa-Core processor with FinFET technology coupled with 4GB of RAM. This processor is the successor to a well known Snapdragon 625 chip. The performance is slightly better than the older series and the device can go through heavy games as well as daily tasks with an ease. The processor used here is not something distinct, it delivers satisfactory results and Vivo can put more efforts here in this segment. In Gaming the Adreno 506 gets the job done but the device falls short when it comes to app loading speeds, it can run multiple apps but at times you may face occasional lags in UI. In this particular department, Vivo can offer a much better SoC like Snapdragon 636, Snapdragon 630 but according to us they have tried to maximize the profit as using a mediocre processor will cut the down the overall cost of the device. Altogether you will not face any such issues with it but simply don't expect flagship performance from it.
User Interface
This handset runs on Vivo's homegrown UI called FunTouch OS based on the Android 8.1 Oreo. Hardly any new device is there that comes with Android 8.1 out of the box. If we compare it with the Redmi Note 5 Pro then in terms of Android version Vivo V9 will easily outshine it as Note 5 Pro runs Android 7.0 Nougat out of the box. As you will power on the device you will get to know that the UI  by no means looks like the one found on Android 8.1 Oreo. Its FunTouch OS is greatly inspired by Apple devices and at times you will notice that even the icons and layout of some menu are identical to iOS. However, being inspired by iOS is not a bad thing, the device works smoothly and will easily get your day to day tasks completed. The interface of the device is a little bloated with Vivo's own set of applications. V9's UI offers some useful inbuilt modes: Gaming mode, Motorbike mode, One-handed mode, etc.
Final verdict
The handset runs on a 3260mAh battery which will easily last you a day with moderate usage. V9 packs all hyped features like Face Recognition, Fingerprint Scanner, and a desirable design. The device is already on sale and is offered in Gold/Black colors. So for a device with crazy bezel-less Display, a moderately fast Processor, a good pair of Cameras and an attractive design you have to pay 22,990 INR. According to us a cashback offer on it would be icing on the cake otherwise considering its price to specs ratio devices like Moto X4, Redmi Note 5 Pro will perform a little better than this.
These are our opinions about the handset, do let us know yours in the comment box below!