Reason to be a top app!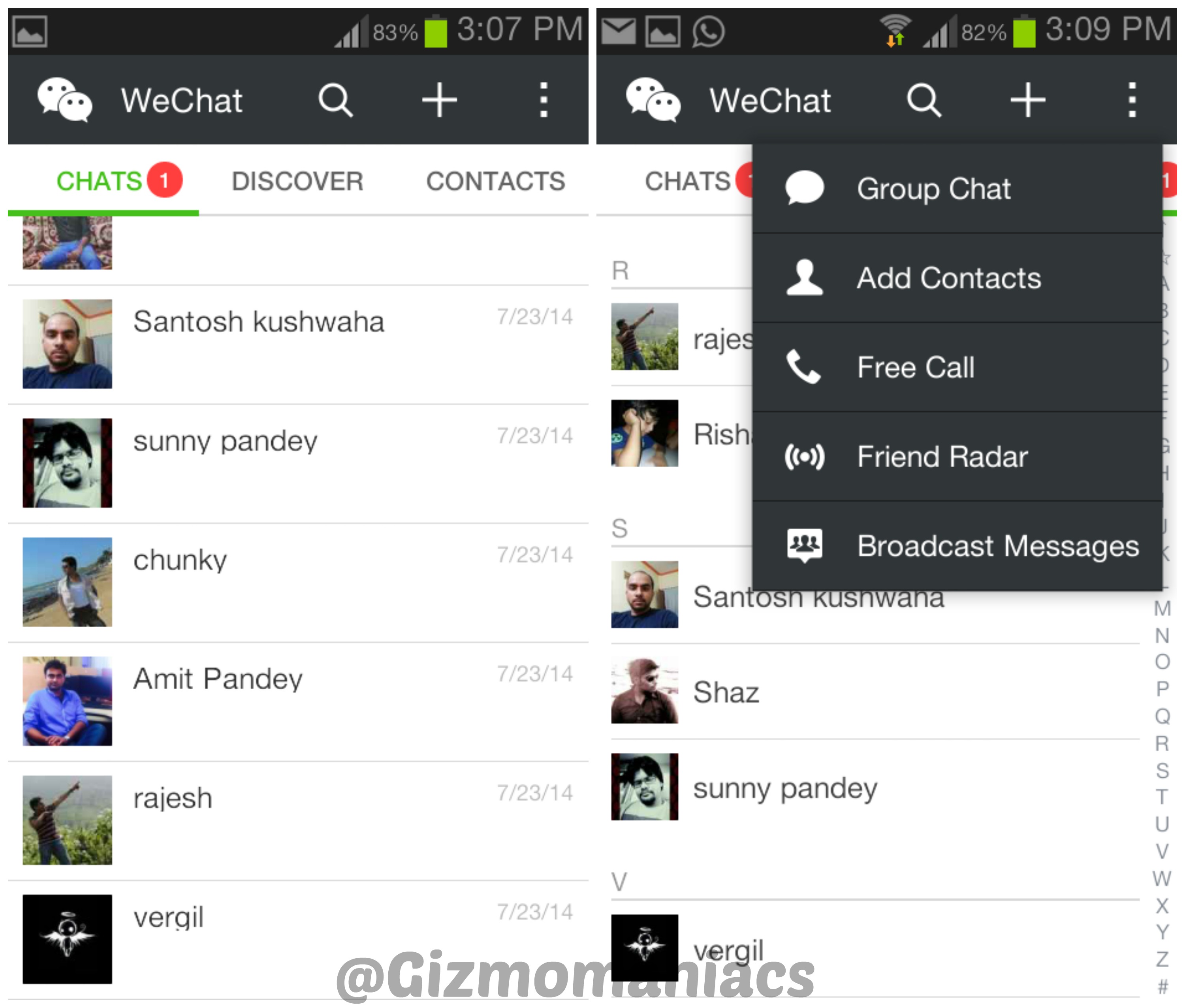 Everyone must have gone through WeChat or may hear somewhere but very few know its killer features. The app supports 20 languages with 7 OS platforms including Symbian, Android, iOS, BlackBerry etc. WeChat popularity can be measure as it has hit more than 100 million download in Google Play Store and was 2nd most downloaded app in iOS in 2013 (in India) .
Why WeChat
WeChat supports free voice and video calls
You can send voice messages
You can add 100 friends in Group Chat
Chat from your desktop or laptop directly without seeing your smartphone (Web WeChat)
You want to meet friends use Real Time Location
Easy to add a new friend using Friend Radar and not exchanging phone nos.
You can always share and view photos of friends using Moments
More than hundreds of Animated Stickers present
WeChat offers a wide range of games to play and challenge WeChat buddies
Wechat helps to search any keyword in conversation using Universal Search
Some of the cool new features added to WeChat
Recall Message – One of the most important feature when you send something by mistake just use Recall Message to recall within 2 minutes.
Translate – This feature enables you to translate different languages into desired language.
Tag Friends – Tagging or mentioning your friend in Group is a killer feature. It notifies the person whom you tagged.
Notification Off – It will mute the notifications from group and chat for desired time limit.
Read View – Double tap on the message it will zoom in and will be shown in full screen to read.
Sticky on Top – This will make your favourite contacts above all contacts.
Favourite Messages – You just favourite any message to keep it in different from others. All these messages will be stored in the cloud of WeChat with 1GB of storage.
Double Click Chat – New Chats will pop up under chat bar.
Mark as unread – It is similar what we do in emails; just to mark unread to read message so that you can read it later.
Emoticons Rain – Type "Miss You, Love You, and Happy Birthday" you will see raining emoticons on screen.
Other than all this what more WeChat offers
It helps to find anything using location by Askme app
You can do music streaming online
Read latest News and Gossips
If you know anything more or I missed something just let me know. Try WeChat.