Challenge the designer in you!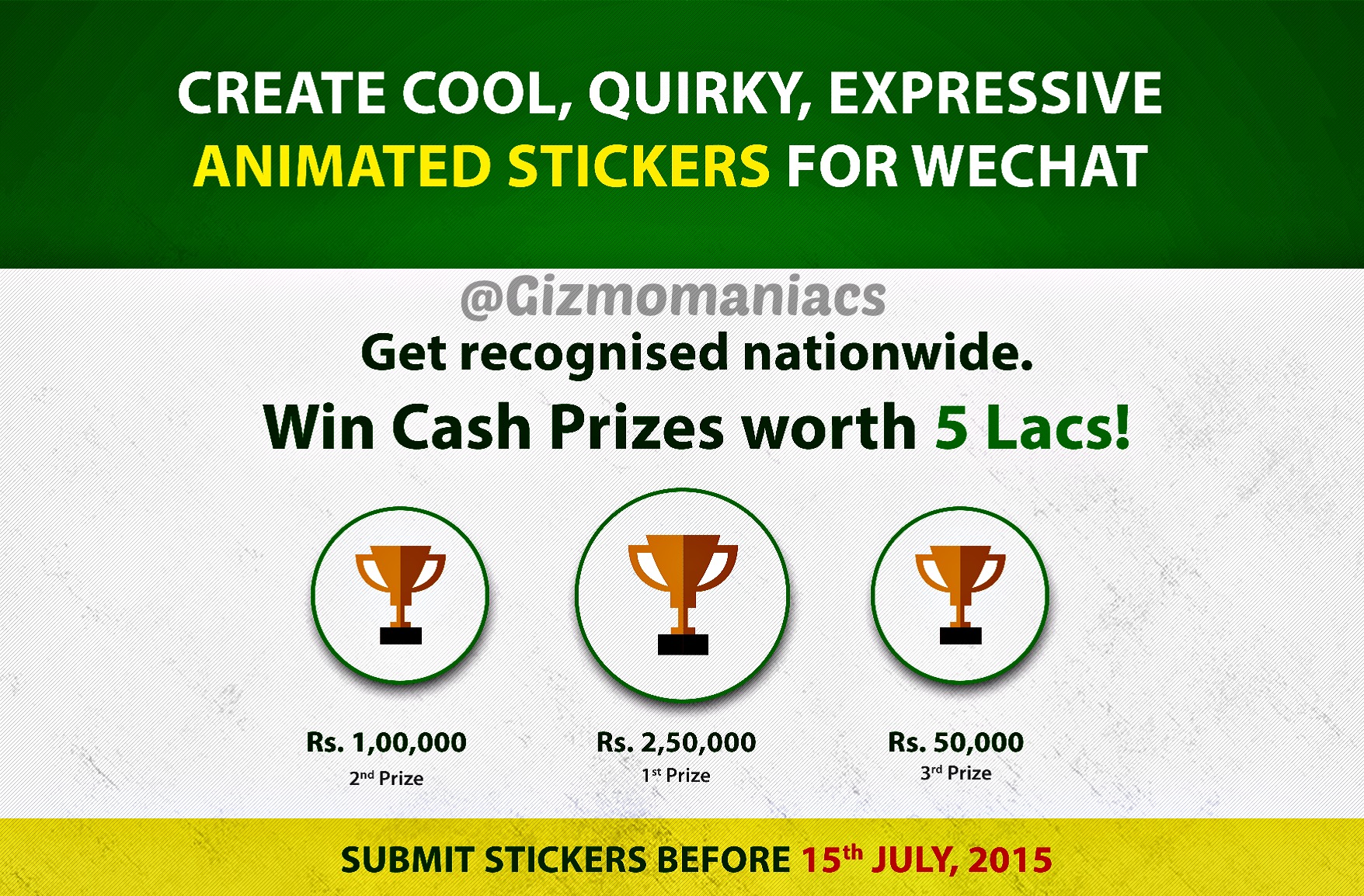 WeChat has launched a creative sticker design challenge for all Indian students studying design to create quirky and fun animated stickers for WeChat users. The winning entry will be featured by WeChat in their Sticker Gallery. We chat is one of the most innovative communication apps now a days. You will get a chance to showcase your talent through this platform. Also, you can win an exciting prize money worth 5. Animated stickers are uniquely available only on WeChat among all messaging apps available in India, and hence, the challenge gives a chance to Indian design students to get their stickers recognized and used by millions of youths and WeChat users in India.
Till date WeChat has launched over 40 sets of animated stickers in India. These depicts several moods, one liners, and the Bollywood style. Some of the popular stickers are – Angry Aunty, Mona Darling, Jabbar, Nautanki Baba, and also local lingo stickers like Bol Daal and many more.
WeChat has announced this challenge in various colleges of India as well as online. The unique sticker challenge invites students from 1800 colleges across India (including art, design & animation institutes) to showcase their artistic and creative talents. The competition would shortlist the best animated stickers based on theme, mood, color, personality, message and connect with Indian audiences. Apart from the top three winners, other 10 shortlisted sticker entries in the final round will be rewarded Rs. 10,000 each.
The entries for the initial round of WeChat Sticker Challenge have opened from 2 nd June and will close by 15th July 2015. WeChat will give the final voting rights to WeChat users to decide the winners of WeChat Sticker Challenge final round.