What is the use of iXpand with Apple iPhone?
SanDisk launched iXpand new generation in India. As the name occurs SanDisk it relates to storage, this is the 2nd generation of iXpand which helps to store external data from iPhone, can be use to share the things from PC to iPhone (acts like OTG). Apple iPhone and iPad always have storage issues and iXpand is the best answer for it. The iXpand will be coming in 4 storage variants – 16GB, 32GB, 64GB, and 128GB.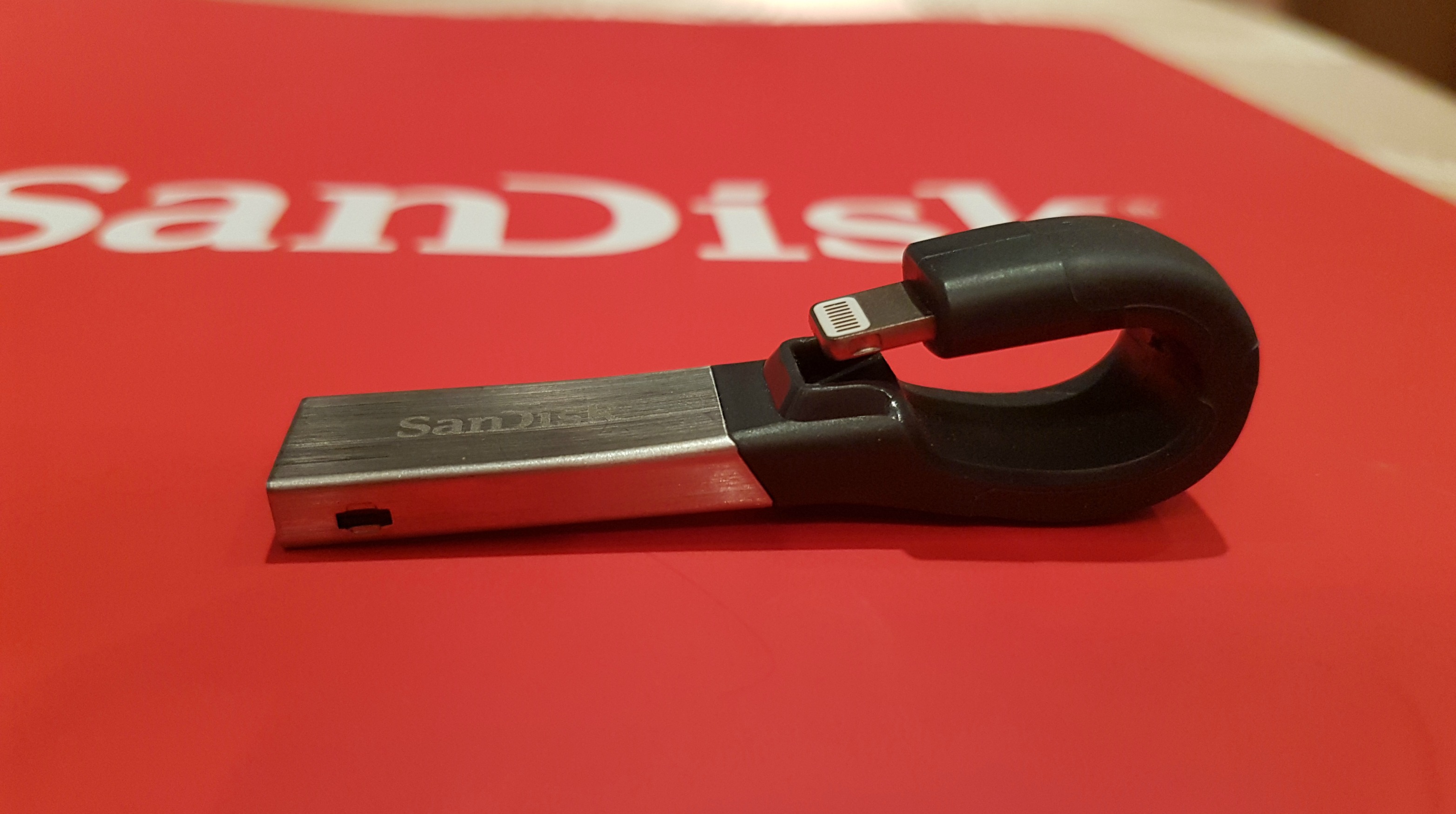 The Key features of iXpand are
Photo Backup – The iXpand automatically back ups your iPhone or iPad in the drive connected. It doesn't need any manual selection of photos.
Free up space- It lets you to empty your data as things can be stored in iXpand. It comes with connector one end and USB on the other and lets you to move photos, videos and other files off your device and onto the drive.
Watch Videos – You can directly watch videos which are stored in the iXpand through the app and it supports (.WMV, .AVI, .MKV, .MP4, .MOV) formats.
USB 3.0 – As USB 3.0 is the latest for PC and laptop, it will give u better speed to access, read and write files.
iXpand Mobile App –  It the easiest way to transfer thing, manage the media and also to access the drive.
Speed test on iXpand
The iXpand Flash Drive achieved 29 MBPS read and 31 MBPS write speed. Where has we transferred 2GB of data from PC and it took less than a minutes which is due USB 3.0. The accessing speed through the iPhone was fast enough through the app and it is easy. One of the best feature what I liked was accessing Full HD videos very easily.
All the test was performed on 16GB storage variant is INR 4,490 and it gets a two year warranty. If you have storage issues in iPhone or iPad this is the correct gadget which will help you out.