Microsoft brings next generation Xbox!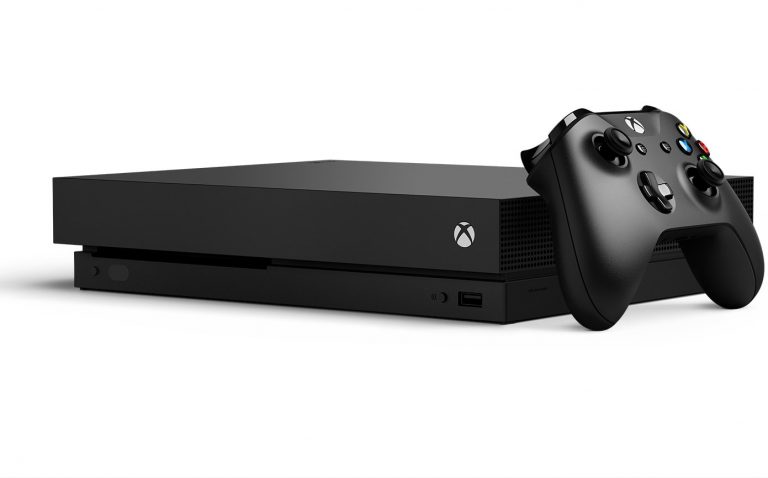 Microsoft announced Xbox One X which was named as Project Scorpio, it took place in E3 2017. It supports 4K HDR gaming, Dolby Atmos and DTS:X which offers 3D spatial sound. It will be support the old generation games of Xbox 360 and Xbox One X. Microsoft says, "With 6 Teraflops, 326GB/s of Memory Bandwidth and advanced, custom silicon, the Scorpio Engine is the world's most powerful console gaming processor".
Microsoft Xbox One X Enhanced will offer playing Gears of War 4, Forza Horizon 3, Minecraft, Resident Evil 7, Final Fantasy 15, Rocket League. It will also support the biggest awaited game Forza Motorsport 7 which can be played in 4K.
The Xbox One X will be coming in Black color is priced at US$ 499 (approx. Rs. 32,110) and will start rolling out to all markets starting November 7th. It will offer 1-month free Xbox Game Pass subscription and a 14-day free Xbox Live Gold membership.
Features of Xbox One X are
Processor: 8-core Custom AMD CPU clocked at 2.3GHz for enhanced AI
4K UHD Blu-ray Optical Disc Drive
RAM: 12GB GDDR5
GPU: 6 Teraflop offers more detail and smoother animations when playing games in 4K
Storage: 8GB Flash Memory, 1TB HDD Internal
326 GB/sec memory bandwidth and detailed game graphics
Liquid cooling and the supercharger-style centrifugal fan to ensure it stays cool
HDMI 2.0b (out), 2160p @ 60Hz, AMD FreeSync
HDR10 Support
Audio: DTS 5.1, DOLBY Digital 5.1, TrueHD with Atmos, PCM 2.0, 5.1, 7.1
Connectivity: Bluetooth Enabled (Activation button on front), WiFi (Dual band) with Wi-Fi Direct, IR Blaster, 3 x USB 3.0 Ports, IR Out, S/PDIF, Ethernet Port