A new app comes to market!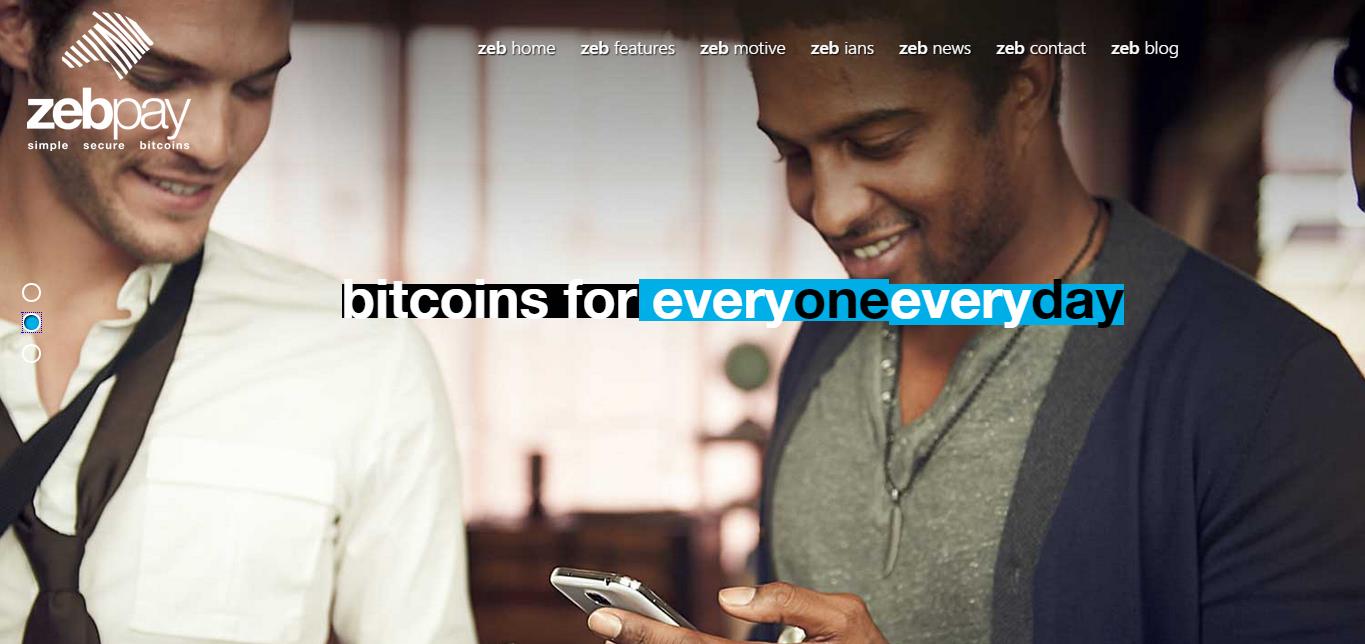 Even after 6 years of coming into existence, Bitcoin is still more or less an enigma for Indian subcontinent. Tech savvy people have started experimenting with it but for an average mango man, there's still a lot of uncertainty. Zebpay tends to change that.
BITCOIN
Bitcoin is similar to any other currency (INR, US $, Euro etc). You can buy it, sell it or purchase things from it. The first two, are the basic functionality of any commodity and work similar for bitcoins as well. It's price fluctuates based on demand/supply and you can trade them like shares and other commodities (oil, gold, currencies).
However, the third will be our topic of discussion today.
What is Bitcoin? Technically it is a peer-to-peer payment network which works without an intermediary. But that's for the geeks, let's talk what it means for an average consumer. All definitions – "it is similar to money" OR "it is a type of money" OR "it is an alternative to money"; fell short of accurately describing it.
If you have a seller willing to accept them as payment, you can actually purchase something in exchange of bitcoins. Thus the most apt definition for Bitcoins can be – IT IS MONEY.
Even though, being a perplexing phenomenon in India, bitcoins are gaining momentum; not only in western countries but in some Asian countries as well. In fact, as told by Zebpay co-founder Mr Sandeep Goenka, their maximum users are from Philippines.
ZEBPAY
Zebpay is a mobile wallet application designed for quick and easy transaction of bitcoins. They have tried and have been successful to a good extent in removing "Technical" from bitcoin and making it accessible to the general population. If you can SMS, you can "Zebpay". During installation, a personal PIN, similar to an ATM PIN, can be configured and later, can be used for all bitcoin transactions.
Zebpay recognizes a person by his/her mobile number. In case you are using multiple phones, you have to create separate accounts. On asking about facilitation of single account on multiple devices, Mr. Goenka said, it can be implemented based on user demand. Bitcoins needs to be transferred from another wallet or purchased using a bank transfer (Credit/Debit cards are not allowed as of now). These can be then transferred to another account or used for making a purchase.
Transfer of bitcoins is the most amazing and useful feature of this technology. Since bitcoins does not include any intermediaries, you can purchase and transfer bitcoins to your friends/family with Zero or very minimal charges. Due to this very reason, bitcoin transfer is extremely fast. You can transfer bitcoins from India to US in a less than an hour. Similar to the popular messaging app Whatsapp, contacts are fetched directly from the phonebook. User can initiate a bitcoin transfer to any of his contact (or Zeb-ians, as they are called) in a few simple steps.
As of now, the surcharge for bitcoins transactions is free for all transactions, via Zebpay app. In future, a minor surcharge can be levied for non-Zebpay transactions but transactions within Zebpay network will always be free (as mentioned by Mr. Sandeep Goenka, Joint CEO/Founder, Zebpay).
On asking about the invoices of transactions (the process, being a financial transaction), Mr Goenka told that it can be implemented in future. Currently, Zebpay is registered at Singapore as a PTE LTD. It has a development office in India and has applied for opening a wholly owned subsidiary.
PLATFORM
Zebpay is available on Android as of now. The application is developed for iOS as well and is under approval process from Apple Store.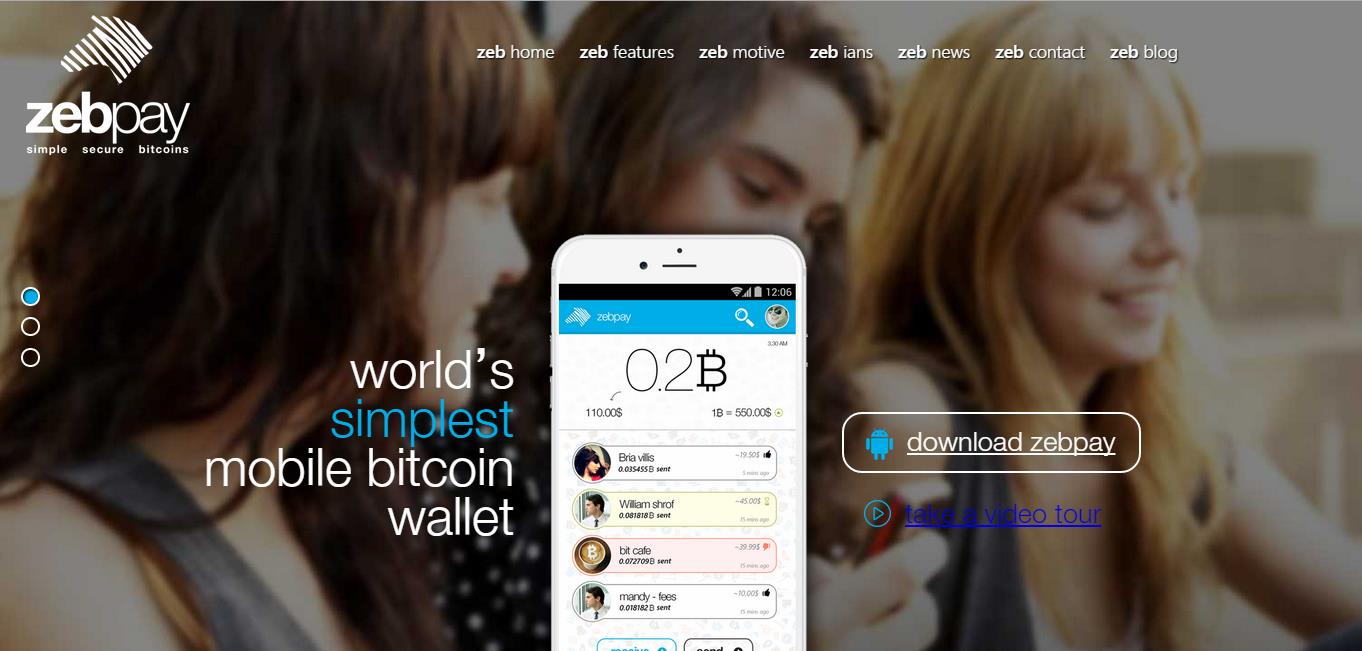 ACCOLADES
Zebpay is already making tides in the bitcoin industry. It had won the best startup award in CoinAgenda's conference in Las Vegas. Click below to read the full story.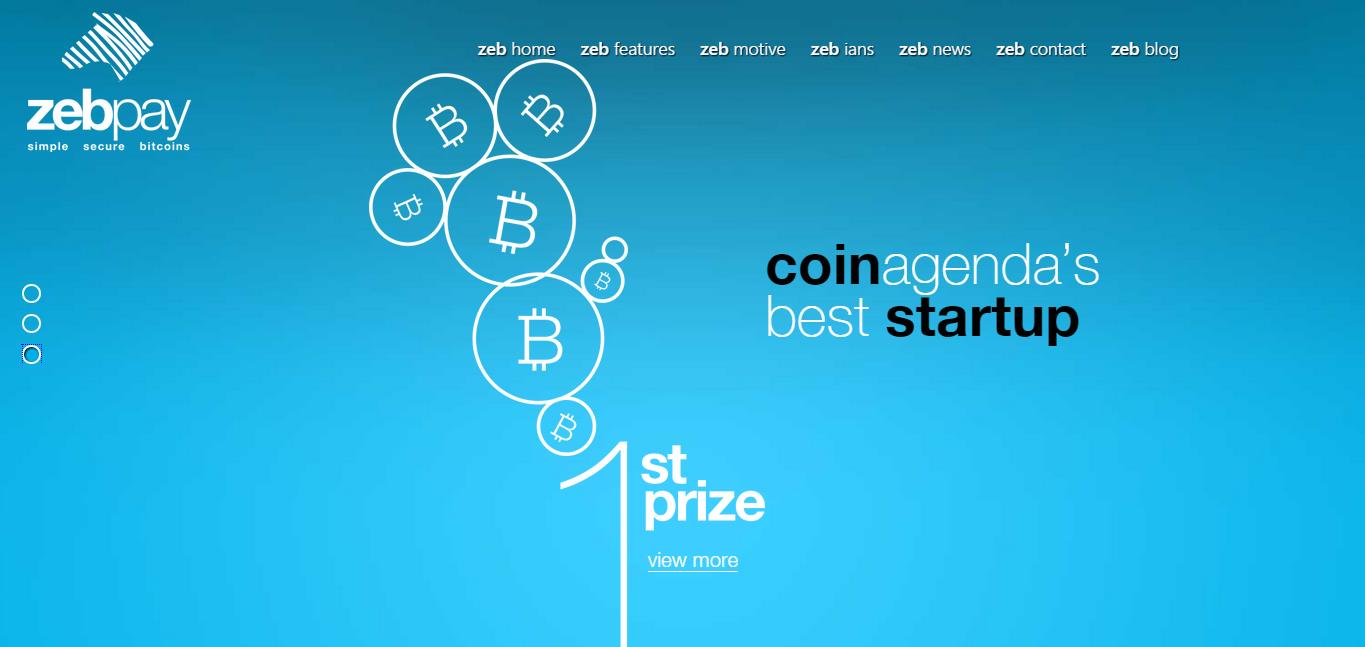 FOUNDERS
The founders of Zebpay has a rich entrepreneurial experience and are involved in some very successful startup ventures previously.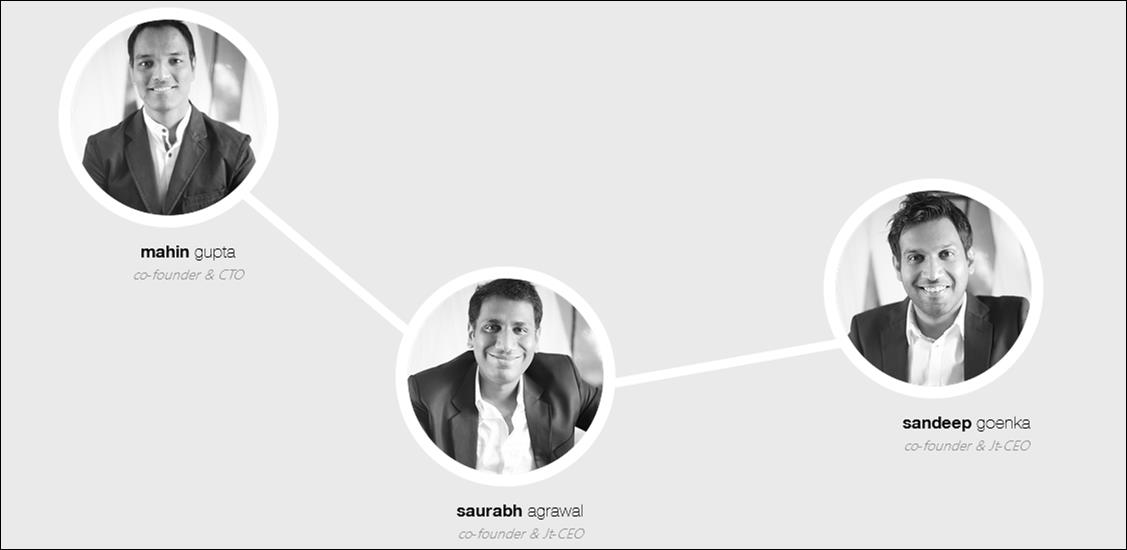 Mahin Gupta: Previously Founder of BuySellBitco.in, India's first Bitcoin exchange which started in 2013. Involved in crypto currencies since 2011. BE Computer Science, Gold Medalist.
Saurabh Agrawal: Previously Founder and Chairman of Red Events India, India's largest event management company, 3 time winner of EEMA & GIWA, 5 events profiled on CNBC India.
Sandeep Goenka: Previously Jt-Managing Director of Hemlines Exports, exporter to global retailers.Company is ISO 9000, 14000 and OHSAS compliant. Member of Indian Angel Network, India's largest angel network.
CHALLENGES
One of the major question which comes to an Indian user is-Where to use the bitcoins? There is no retailer (online/B&M) currently, who accepts bitcoins as a payment option. Mr Goenka told that they are in discussions with some online partners and might soon announce some exiting offers and online partners who will accept bitcoins.
Another major challenge for bitcoins is the government regulations. The Reserve Bank of India has earlier issued a warning against dealing in bitcoin and other virtual currencies due to various risks, including those related to money-laundering and cyber security, as such digital currencies are not backed by any assets or monetary authorities. Thus, there is a slight uncertainty on the future of bitcoins.
Even if the above issues can be resolved, there is one more problem, which is actually an inherent characteristic of bitcoins. That is it's price volatility. It functions similar to other usual commodities in share market. Starting from a few cents ($ 0.06) in 2011 and touching an all-time high of $1146 in 2013, bitcoin are currently priced at Rs 18,250 ($290). Investors should do extensive research before jumping into the world of bitcoins.

(Chart courtesy – https://www.coinbase.com/charts)