Acer make some small monitors!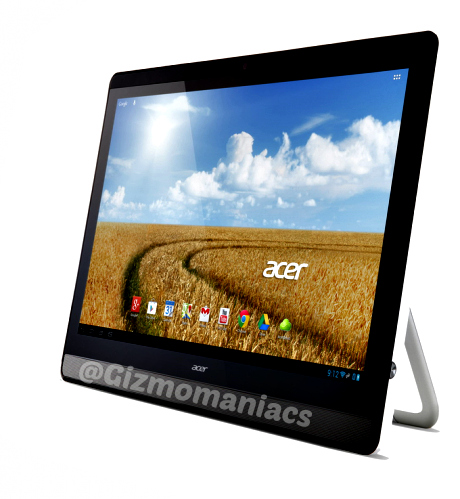 Acer is all set to experiment. In this world where innovation is the only way to long term sustainability Acer is bringing us something to look forward.
Acer DA223 HQL is a 21.5-inch all-in-one Android inside device. It has been announced along with 27-inch TA272 HUL.
So DA223 HQL is AIO portable, has Android Jelly Bean and is powered by Snapdragon 600 processor which is clocked at 1.7GHz. With 10 point capacitive touch screen and Full HD 1080p resolution it comes with edge to edge glass. Built-in battery makes it portable. It comes with adjustable tilt stand too!
In addition to Android it also comes with Window fix and can be used as external monitor if hooked up with mobile devices.
Acer DA223 HQL specifications are
Processor: 1.7GHz Snapdragon 600
Display: 21-inch Full HD, 10 point multi-touch
OS: Android 4.2 Jelly Bean
Built In battery in AIO