This is the interesting one!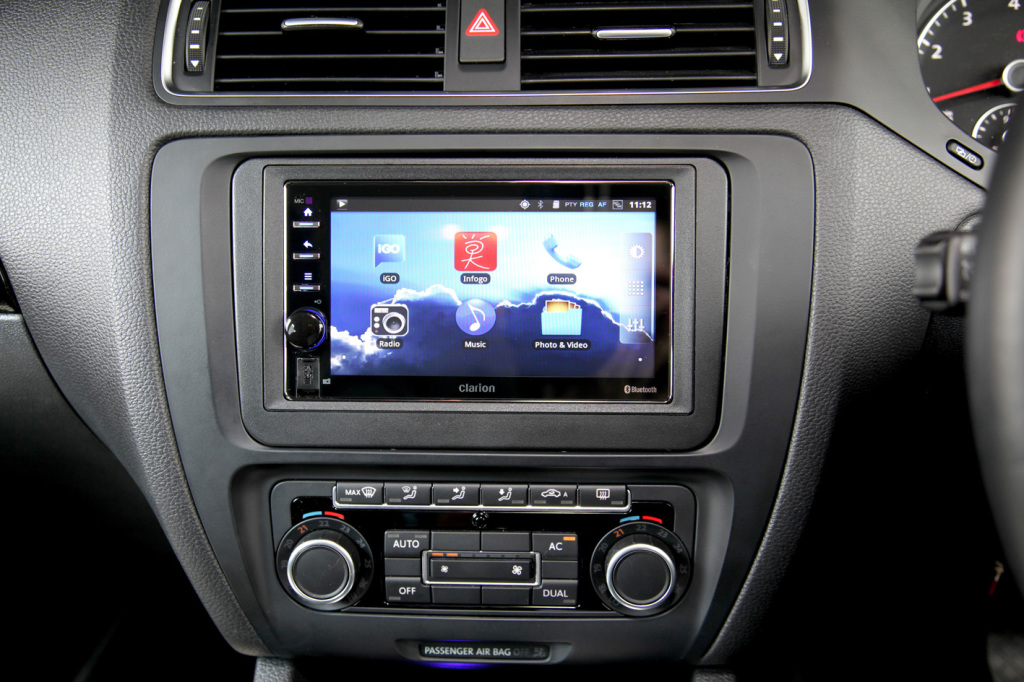 First of its kind, an Android based car stereo system has been designed by the leading renowned Japanese car audio, navigation and communication systems Clarion. The company has launched the Clarion AX1 – Android based car connected stereo under its Asian wing. The all new concept shows promising future in the new and exciting experience for the users as well as the gadget enthusiasts.
With the internet gaining popularity, Clarion has introduced the internet-ready device which is optimized with the Android operating system and is compatible with all smartphones. The device allows one to browse the internet and also allows Wi-Fi connectivity. To improvise the offerings even further Clarion has collaborated with T-Series, an Indian music industry giant, to give users an unlimited range of music albums and songs for entertainment. Clarion also has their technology partner Infogo which already operates an online music store apps offering you a catalogue of more than 25 million fully licensed, DRM-free songs to choose, from the world's biggest music labels. The AX1 is an automotive grade car stereo that runs on Android and is designed perfectly and well certified to be used in a car.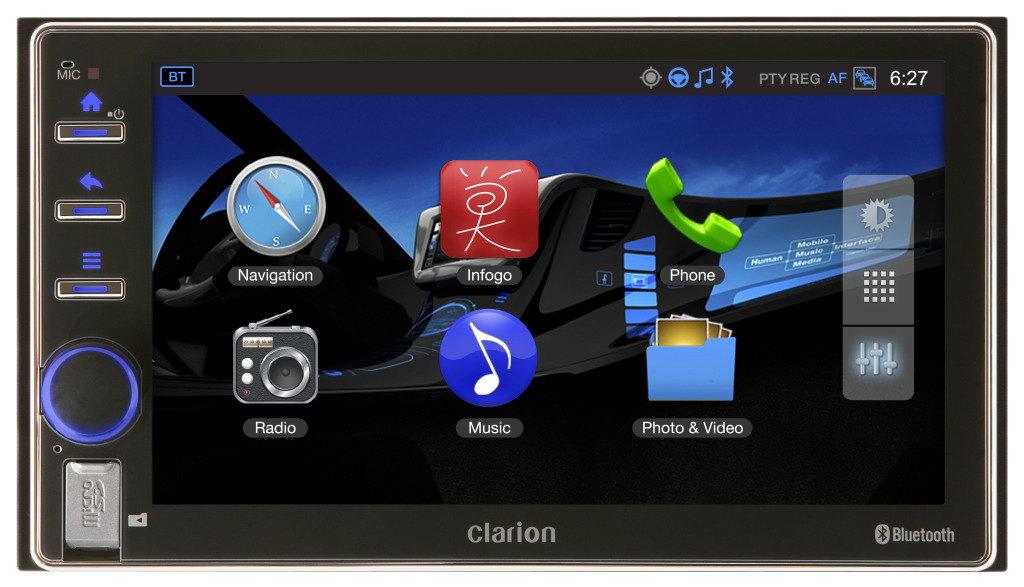 Some tech specs of the device are as follows:
Automotive grade car head unit – easily sustains high/low temperatures and vibrations.
Has undergone an industry-level testing regime as per the regulations of car industries. The Specifications, safety systems and quality will comply with international automotive standards set by car manufacturers.
Specially designed user interface to ensure safety while driving – 3 home pages and 6 large, easy to navigate application icons.
5 inch WVGA TFT LCD display.
Automotive Grade Capacitive Multi Touch Panel.
Android Operating System, optimized for automotive.
800MHz, 1GB RAM, Full automotive processor.
Built-in navigation voice guidance.
6-channel RCA output.
Automatic illumination that adjusts to the time of day.
Virtual Acoustic Positioning System (VAPS) technology for sound staging and music enhancement (for OEM customers).
Built-in 25Wx4ch Digital Amplifier.
Audio streaming (A2DP & AVRCP).
Internal and external microphone support.
Image viewer (JPEG, PNG, TIFF, BMP).
1080P full HD playback, HDMI video output.
Rear Camera input.
Smart power management/ Fast boot option.
Infogo App Garage – download apps and the latest firmware updates
The AX1 has been priced at INR 55,990 which will be exclusively sold on Supreme Audiotronics Pvt Ltd India.