Multiple use of smartphone!
We use our smartphones in many ways to simplify our daily life, many users are not aware that we can use our android smartphone/Tablet as a Diary. Smartphone is ideal for keeping a diary, as it fits in our pocket easily and will be always available to note down our memories and thoughts. This one surpasses your traditional diary in many ways, it has microphone and built-in camera to record and capture moments. Obviously it comes with a password lock.
There are many free/paid Diary Apps in Play Store, but Memories: The Diary is the Best one among the free apps. I will explain how to compose it and manage privacy protection, encryption, backup etc..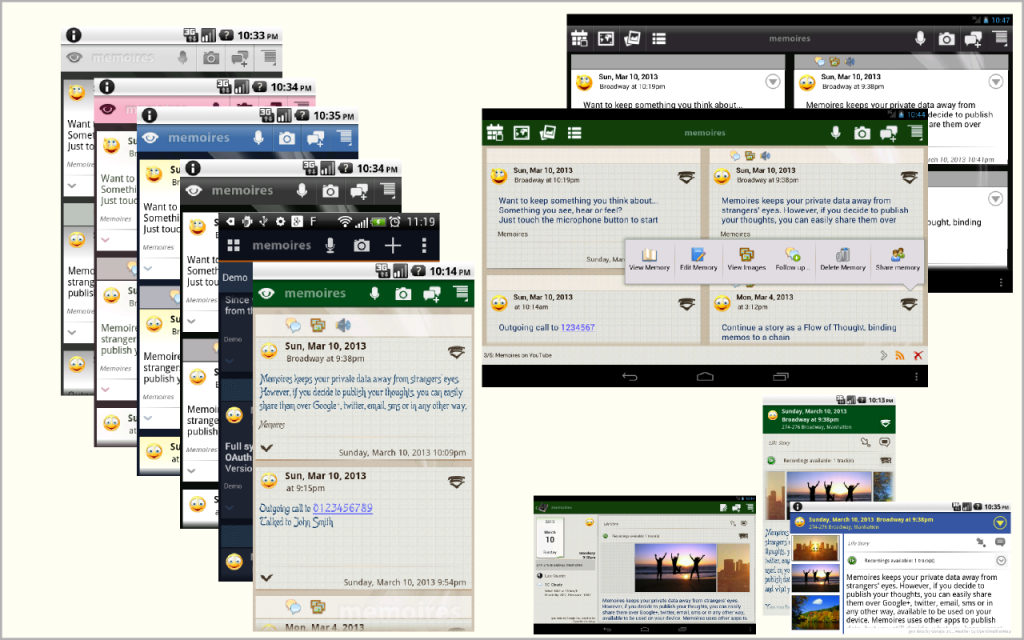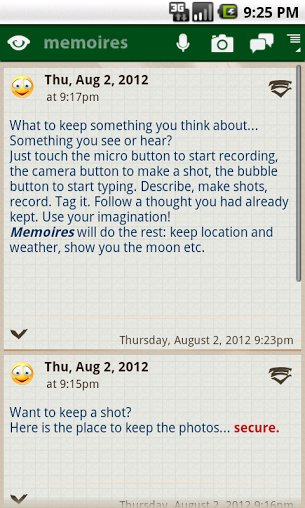 There are three kinds of diary entries, tap the microphone icon to record a voice memo. Tap the camera icon to take a pic and add it to the picture memo and for text memo tap the speech bubble icon. All entries will comprise titles and tags, you can even add emoticons in the entries, All you entries are automatically Geo-tagged along with time and weather. If you u don't want to log your geo data, you can disable map logs and location sharing in preferences.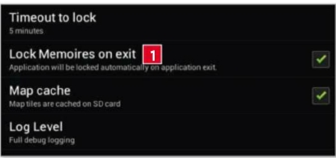 Privacy is the biggest concern of diary users, Memories lets its users to encrypt their diaries. Click preferences on top right corner, then tap password and set a password and a secret question. Then come back and tap privacy settings, as you can see in the screenshot below click "Lock memories on exit" and you can set your custom timeout to lock.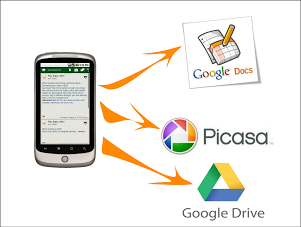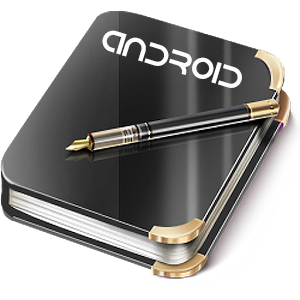 Backup, export and synchronize options are quite handy when you lose your diary data. Tap settings, then preferences and go to "Backup options", check all the boxes and come back to settings. Now go to import/export option in settings drop-menu. Here you can manually backup your diary entries to SD card and synchronize it with Google drive. You can even export all entries as an RTF document/HTML file/Google Doc. Picasa sync is also available to protect your snaps.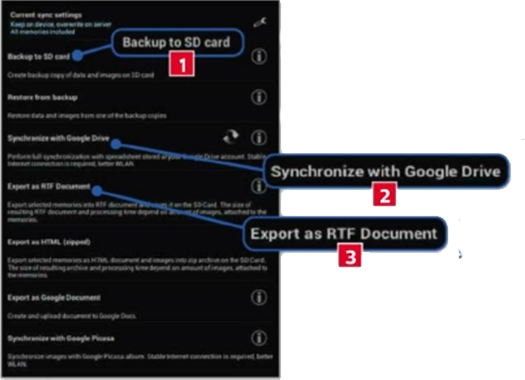 Widget Screenshot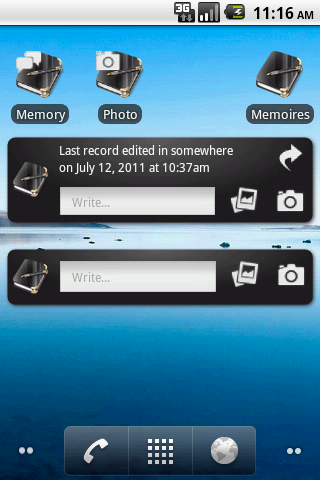 [author image="https://secure.gravatar.com/avatar/0ca1ace710faa2f5e0fd6dd95bf56b3a" ]Nithesh Chakravarthi is an Engineer by education who is passionate about Blogging, Technology and Anime. He is currently managing his own blog (Tech Ninja) and pursuing his career in Networking field[/author]