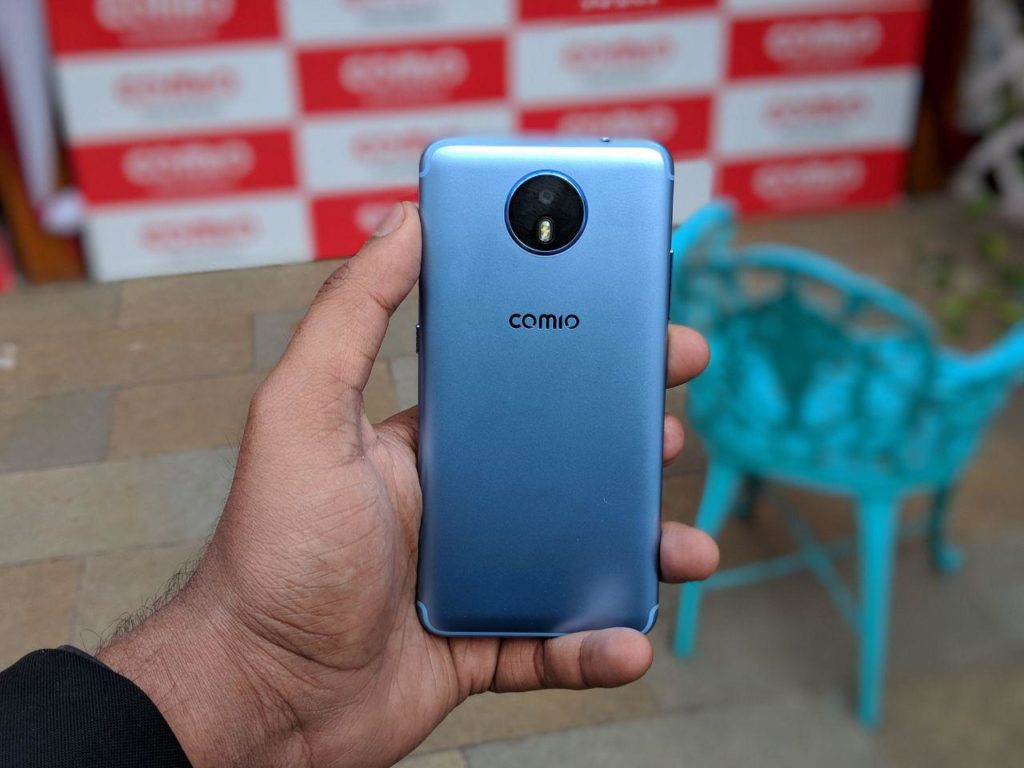 COMIO India launched two new feature-loaded models today, namely- COMIO S1 Lite and C2 Lite. These smartphones are aptly priced at Rs. 7499 for S1 lite and Rs. 5999 for C2 lite.
The COMIO S1 Lite sports a unibody design with curved edges and is available in three colour variants namely Ocean Blue, Royal Black and Sunrise Gold. The USP of the handset lies in its slim design and metallic finish which makes the phone easy to carry and visually appealing in equal measures. One may unleash one's inner photographer with a 13-megapixel auto focus with a flash rear camera and 8-megapixel selfie camera with flash that accentuates every intricate detail. The back of the COMIO S1 Lite showcases an exquisite back cover finish that reflects light stylishly. With a slick streamlined body that holds a 5.0-inch HD IPS display, the device features 2 + 32 GB RAM and a 3050mAh battery that makes COMIO S1 Lite a device worth buying.
The COMIO C2 Lite combines an array of superior features, including a powerful battery, amazing security features, 8 MP auto-focus rear camera with flash, 5 MP selfie-camera with flash, expandable 128GB memory and exceptional music quality. The C2 lite comes with a 5-inch HD IPS Display and is available in Sunrise Gold, Royal Black and Metallic Grey. The camera's beauty function is another highlight. It features COMIO UI based on Stock Android 7.0 Nougat. COMIO C2 Lite packs a 3,900mAh battery that stays charged for up to 2 days with up to 27 hours talk time and an impressive standby time of 270 hrs.
Mr. Sanjay Kumar Kalirona, CEO & Director, COMIO Smartphones further adds,
[notification type="notification_info" ]"India is a growing market with huge potential and infinite possibilities. We are thrilled to bring to our customers our latest offerings –  COMIO S1 Lite and C2 Lite. They boast not only of an elegant design and camera but also superior battery life. The Lite series will prove to be an all-rounder. COMIO believes in delivering unrivaled products with unbeatable value to all consumers".[/notification]
Mr. Sumit Sehgal, Chief Marketing Officer, COMIO Smartphones quotes,
[notification type="notification_info" ]"Our new models are inspired by the Indian Republic which is 'For the People, Of the People and By the People.' We understand the youth of India and believe that they have the power and might to guide consumer preferences. COMIO has conducted research and designed its new products taking their needs into account. S1 Lite and C2 Lite are dedicated to India's Youth."[/notification]
COMIO S1 Lite and C2 Lite are also embedded in the Freezer Application. The Freezer app allows you to use as many applications as you wish without worrying about RAM constraints. An interesting feature that these phones offer is the Venus Browser. The browser also supports 22 regional Indian languages. COMIO smartphones come with the valuable anti-theft feature preloaded on all handsets. In case of any suspicious activity, SIM-based alerts are shared with the registered mobile number.